Book, 'Reporting India' by veteran Indian journalist launched
Book, 'Reporting India' by veteran Indian journalist launched
on
Apr 06, 2021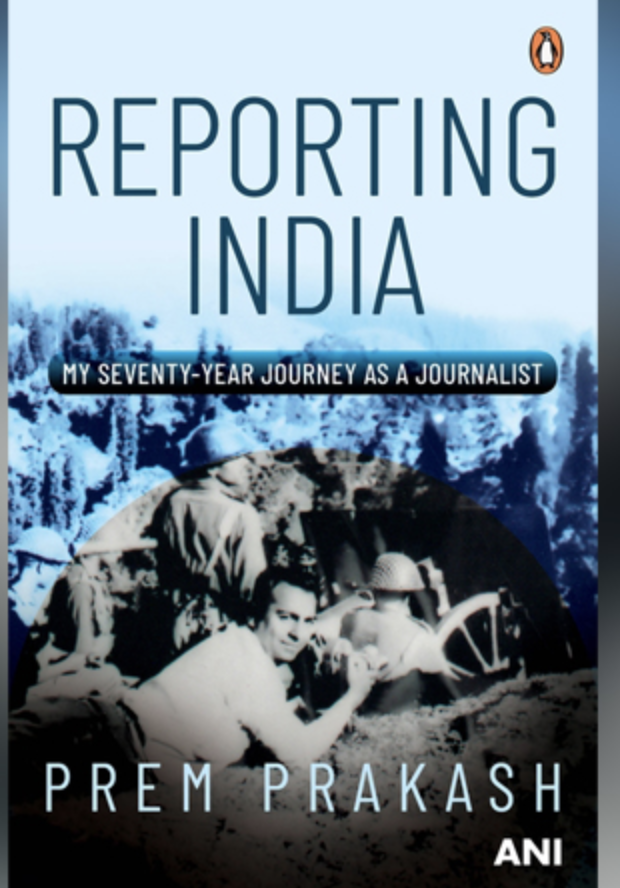 Jhilmil America, an organization dedicated to bringing quality programming in Indian performing arts, in partnership with the Consulate General of India in New York and Prabha Khaitan Foundation launched a book by journalist Prem Prakash, chairman of the multimedia news agency ANI (Asian News International), April 3, 2021. Prakash, whose book is entitled "Reporting India: My Seventy-Year Journey As A Journalist," is an autobiography that tells the story of this veteran journalist who has interacted with every prime minister of India and interviewed many of them on camera, a press release said. He has worked with foreign broadcasters like Gaumont Actualites in France, Deutsche Wochenschau in Germany and Warner-Pathe News in the U.S. Consul General Randhir Jaiswal was the guest of honor, and apart from the author, others at the launch were Myron Belkind and Ben Edwards, who have known the author and journalist for a long time. Belkind has known Prakash since arriving in New Delhi in November 1966 at the start of a four-decade career as an Associated Press foreign correspondent and bureau chief in New Delhi, London and Tokyo. He is currently, a lecturer in George Washington University's School of Media and Public Affairs, where he has taught news writing and reporting for the past 16 years.  He was president of the National Press Club in 2014. In the 1970s he was president of the Foreign Correspondents Association of South Asia in New Delhi. Ben Edwards, living in Denver, Colorado worked at ANI in 1991-92. From there the moved to the London School of Economics, then on to Tokyo and then to New York. He currently runs a consultancy in management and leadership. Also read: 
https://www.frontlist.in/a-walk-through-the-forest-with-author-amitav-ghosh/
The Global Organization of People of Indian Origin-Manhattan was a partner of the event and Anoop Bhargava, founder of Jhilmil, was the moderator.
Consul General Jaiswal described Prakash as "a very senior and very accomplished journalist and a proud son of India," during the online Zoom meeting. Belkind congratulated Prakash for his lifelong work and added, "Speaking objectively and accurately, this book is essential reading" for journalists and others. Belkind posed the question of how in the Internet age with revenues dropping, had ANI continued to survive and thrive. "Mankind has always sought information And that is where journalism begins," answered Prakash. "To be successful, you must go out into the field," he added, as advice to young journalists. His interest in journalism was spurred when he found he could write well, and also in photography when he won many awards during his university days. Prakash spoke of the stories in his book tracing India's trajectory from the beginning of Nehru's administration and through all the prime ministers. It also contains the account of how Bangladesh emerged. "The book will give everybody the straight information," about the historical events. During the more than one hour Zoom meeting, Prakash answered questions and related anecdotes from his experiences, which are included in the book. Source: https://www.newsindiatimes.com/