Book Publishing by Russell Brand Following Allegations, Pan Macmillan has taken a break.
Russell Brand's future publications halted amid serious allegations. Bluebird and literary agency sever ties with the comedian
on
Sep 19, 2023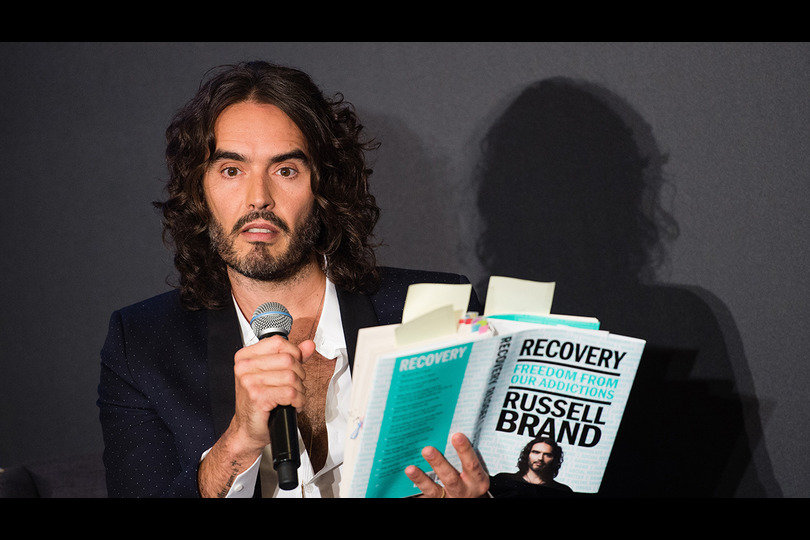 The comedian and broadcaster, who was accused of sexual assault in a massive investigation, was set to release a book in December.
Bluebird, an imprint of Pan Macmillan in the United Kingdom, has announced that it will halt all future publication with Russell Brand in light of the claims levelled against the comedian, TV host, and actor.
Four women have come forward with allegations of rape, sexual assault, and emotional abuse against Brand between 2006 and 2013, according to a joint investigation by The Times, The Sunday Times, and Channel 4 Dispatches, all of which he has denied.
"These are very serious allegations, and in light of them, Bluebird has decided to halt all future publishing with Russell Brand," Bluebird said in a statement obtained by publishing trade publication The Bookseller.
Since 2017, Brand has had publications published by Bluebird, including Recovery: Freedom from Addictions and Mentors: How to Help and Be Helped. Recovery: The Workbook was scheduled to be released in December. Previously, he released his successful autobiography, My Booky Wook, with Hodder & Stoughton in 2007, and Revolution, about politics, with Random House (Century in the U.K.) in 2014.
Tavistock Wood, a literary and entertainment agency run by Curtis Brown, has also stated that it has "terminated all professional ties" with Brand. According to The Times, one of the victims approached Brand's agent at Tavistock Wood in 2020 with her allegations, and in response, Brand's lawyers sent her a "very aggressive" letter. Tavistock Wood broke ties with Brand after being contacted by the Times as part of its investigation into the same claims.
"Russell Brand categorically and vehemently denied the allegation in 2020, but we now believe he misled us horribly." "TW has severed all professional ties to Brand," the company said in a statement.
Meanwhile, Trevi, a women's charity in the United Kingdom that assists women afflicted by violence and abuse, has severed its partnership with Brand. It launched its collaboration with him and his Stay Free Foundationt in 2022.