Book Launch of Food Fight: A Hilarious and Heartwarming Tale of Friendship, Food, and Fun
Organized by Daffofil Lane Books
on
May 01, 2023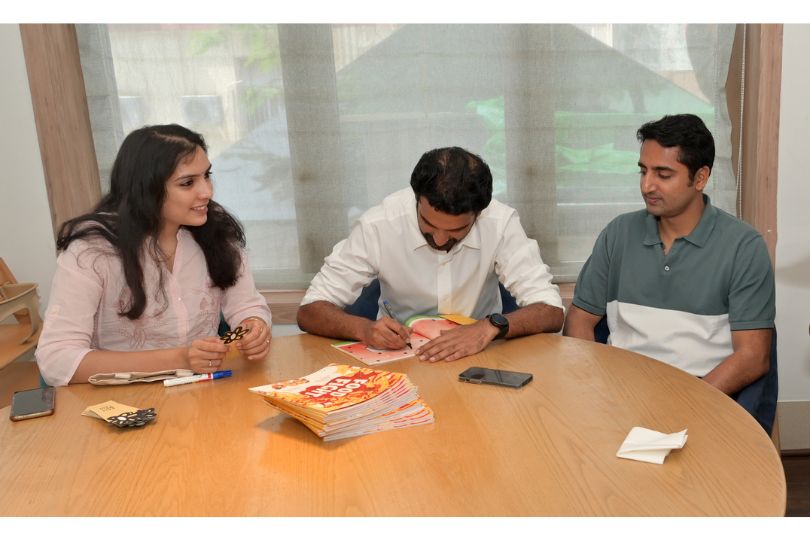 Mumbai, April 2023: Daffodil Lane Books launched their 9th title, Food Fight, a fun-filled and engaging children's picture book, on 29th April at Mumbai's favourite eatery, Mag Street Cafe. Written by two best friends and food entrepreneurs, Swati Snacks' Karan Shah and Juno's Pizza ex CEO; Aditya Shah, they share a passion for storytelling and connecting with children. With Food Fight, they wanted to create a book that connects with kids through a messy, fun, and entertaining approach, while promoting the importance of sharing and empathy.
Mischievous, messy, and mouth-watering, Food Fight is a delightful addition to Daffodil Lane Books' acclaimed collection of social-emotional books. This charming story offers young readers a fresh introduction to conflict resolution, sharing, and empathy. With relatable characters and captivating illustrations, the book is sure to be a hit among children and adults alike.
The book will be available to purchase this weekend, at ₹299 on Amazon prime, or at select bookshops across the city.
Author: Karan Shah and Aditya Shah
Illustrator: Urvashi Dubey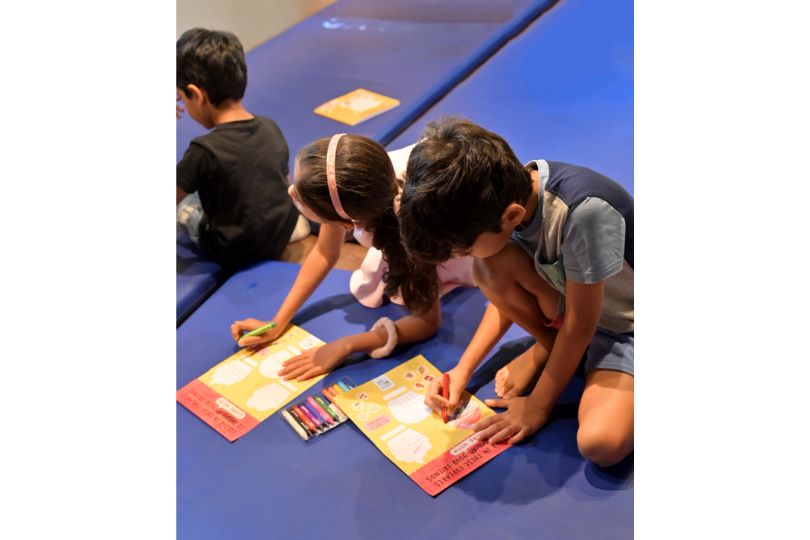 About the Publisher:
Daffodil Lane Books
Based out of Mumbai, India, Daffodil Lane Books is an independent children's publishing boutique that connects young readers with captivating, diverse and delightful content. Their readers are as young as four and can be as old as the adults who read with them. Their books encourage little ones and grown-ups to read together and reimagine stories in their own unique ways.
Ideal for emergent readers, the pictures, colours, and text are carefully thought out to engage critical thinking.
About the Authors
Karan Shah is a screenplay writer and the director of the famous Swati Snacks. When he isn't at the restaurant, Shah creates art against the backdrop of Swati's iconic yellow plates, a hobby that has taken the restaurant to Instagram and garnered new followers.

Aditya Shah is the ex-founder and CEO of Mumbai's favorite pizzeria; Juno's Pizza. A foodie himself, he along with his school friend Karan came up with the idea to spread their love for food with children through this book.
About the Illustrator
Urvashi Dubey is the illustrator of Food Fight and boasts eight out of nine DLB titles to her credit. Her exceptional talent has earned her numerous awards and recognitions. Mum to a very naughty ginger cat, DLB's own in-house illustrator loves food and drawing in equal measure. Food happens to be one of her favourite things to draw, even if it isn't for work.