Bodour Al Qasimi Emphasized the Need for Equal Opportunities for Women at the Guadalajara International Book Fair
Bodour Al Qasimi emphasized the relevance of the publishing industry and the necessity of empowering women
on
Dec 05, 2022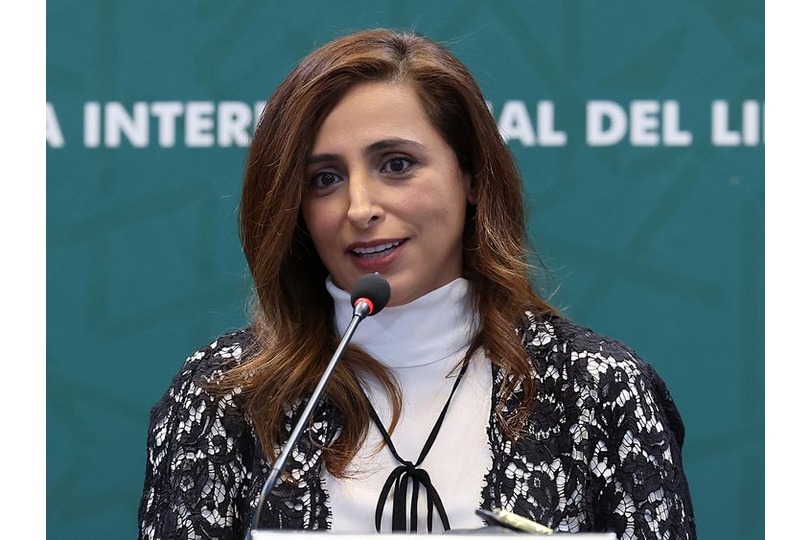 Bodour Al Qasimi, president of the International Publishers Association (IPA), believes that women everywhere should value their individuality and celebrate their vigor and fortitude. She emphasized the need for women to have equal chances, not only equality with men, and urged parents to teach their girls to have confidence in themselves to pursue their goals.
She recounted her motivational journey in the publishing industry and as president of the IPA at a panel discussion on "East and West: Women in the World" at the 36th Guadalajara International Book Fair (FIL) in Mexico. Author Ana Maria spoke during the discussion that was conducted by Marisol Schulz, Director-General of FIL.
Al Qasimi discussed her experience in publishing, how she confronted injustice, and how historically, women had made little progress in the field. She said that when she ran for the vice presidency of the IPA in 2018, she was shocked to learn that, since the organization's founding in 1896, there had only been one woman in that position. She also said that on numerous occasions, she was the only female participant in gatherings and forums that brought together publishers and cultural institutions.
These realities of the publishing industry, according to Al Qasimi, inspired her to found PublisHer, a networking organization that aims to boost the proportion of women in leadership positions in the publishing industry.
Bodour Al Qasimi emphasized the relevance of the publishing industry and the necessity of empowering women by stating that when she founded Kalimat Group in 2007, she wanted books to serve as a bridge between communities and to highlight the ideals that women all over the world share. Additionally, she sought to eliminate stereotypes about Arab women by giving them a voice as a publisher.
Al Qasimi also mentioned that the Kalimat Foundation gives books to refugee kids to promote gender equality in access to information sources in refugee camps, where this has frequently shown to be a problem.
The other panelist, novelist Ana Maria, talked about how women are in Mexico in terms of job prospects, respect for skills, and access to leadership roles.
She recalled her father's reaction when she was born, saying that he was disappointed when he learned that she was a girl, demonstrating the significance of correcting social concepts about women. She then gave the audience a comprehensive picture of Mexican society's view of women over the previous fifty years.
The session's speakers emphasized that being able to talk about such obstacles and come up with practical solutions to combat unfair stigmas are the first steps in overcoming the difficulties women encounter at home, at work, and in school.