Biography of the late Goa CM Manohar Parrikar will be out in April 2020
Biography of the late Goa CM Manohar Parrikar will be out in April 2020
on
Mar 19, 2020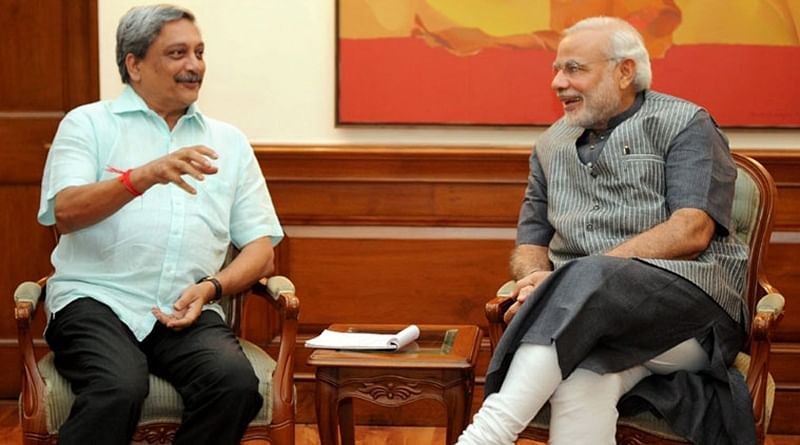 For all the readers who love to read and collect the biographies of the great leaders, there will be a brand new addition to the market in the month of April. Penguin has announced "An Extraordinary Life", a biography of one of the most popular and likeable political personalities will be released soon. The book is about the life journey of
late chief minister Manohar Parrikar
. The book is written by the two veteran journalists Sadguru Patil and Mayabhushan Nagvenkar. Patil is a popular journalist of Goa media and has been working for leading Marathi newspapers since 1995. In his golden days of careers, he got the opportunity to interview Manohar Parrikar on at least 20 occasions while he was in different roles:
as an Opposition MLA, Opposition Leader, Chief Minister and Defence Minister. Sadguru lives in Panaji.
Nagvenkar has been a journalist for nearly 22 years working out of Mumbai, Delhi and Goa. He has also worked for Tehelka, Hindustan Times, The Asian Age, Associated Press, BBC, Firstpost, The Guardian, Daily Pioneer, Deccan Herald, Himal, Scroll, etc. Currently, he is working as Goa correspondent for the Indo-Asian News Service and has the experience of covering political beat in Goa for 11 years. On the event, Patil has shared his comments about the book,
" Manohar Parrikar was a towering personality, who defined an era in Goa's politics, after the turbulent 1990s which produced 13 chief ministers in a decade. A four-time chief minister and defence minister, he had the talent, intellect and the drive to achieve, perhaps even more."
Nagvenkar said,
"a lively scrapbook of his Tom Sawyer-like childhood and youth
, as well as a no-holds-barred report card of his subsequent political journey, through the voices of people who knew him, many of them intimately."
Parrikar has also served as the defence minister of India
at a point of time. He was a simple man who loved his work and made the best out of it. He played a key role in making the BJP a force to reckon with in Goa, which for the longest time was a Congress bastion.
He died at the age of 63 due to pancreatic cancer.
The book is now available for pre-order on e-commerce websites. For the latest updates at
Frontlist
Source: ET