Frontlist | BHU-VC inaugurates School-of-Education building
Frontlist | BHU-VC inaugurates School-of-Education building
on
Feb 15, 2021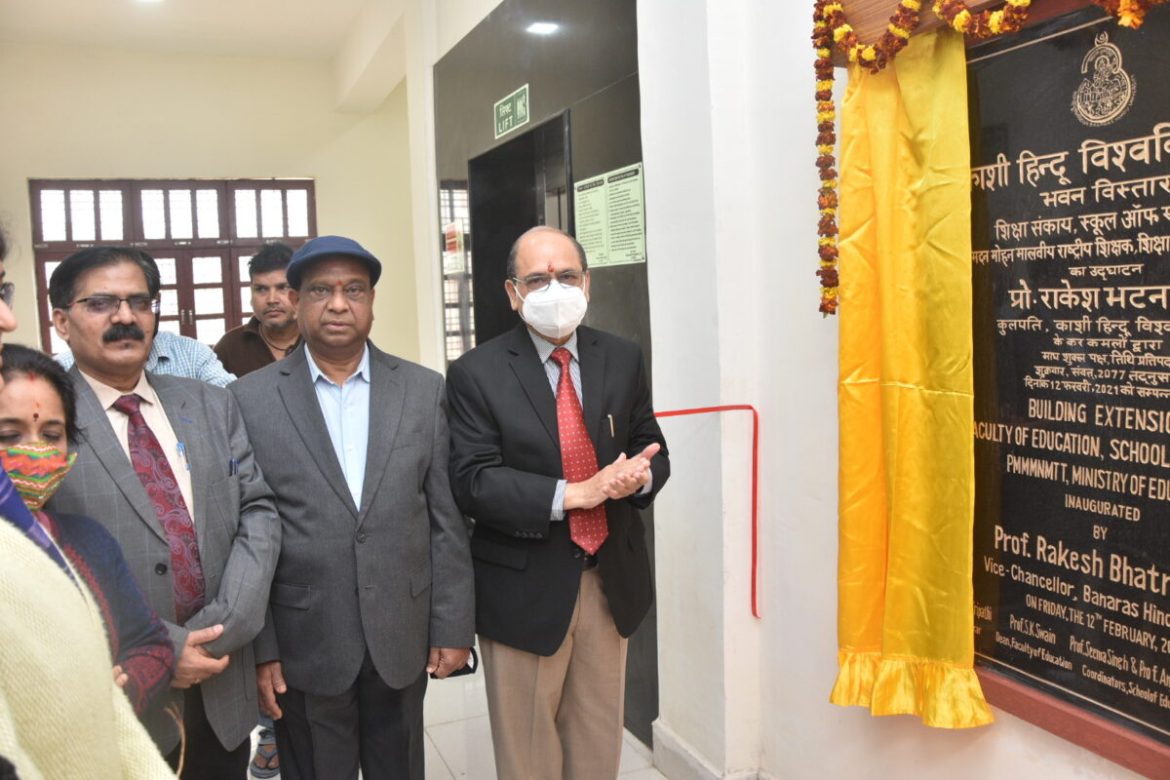 The Vice Chancellor of Banaras Hindu University Prof. Rakesh Bhatnagar called upon those involved in teaching and training of teachers to prepare and groom them in a way that it benefits primary and secondary education. The VC was addressing a gathering after inaugurating the newly constructed building of School of Education, Faculty of Education, BHU, under the Pt. Madan Mohan Malaviya National Mission on Teachers and Training. He inaugurated the new complex amid chants of vedic hymns. He said that the Faculty of Education is performing a noble task by training teachers. He added that a country can only become developed if its foundation is strong, which is the primary and secondary education. Hence, capacity building of teachers plays a vital role in strengthening this foundation. He said that a lot needs to be done to improve the state of primary and secondary education and this can be done by ensuring that we have best of the teachers available.
Read More:
Sci-Hub case: what is the future of academic journals in India
Prof. Bhatnagar said that it was the vision of Bharat Ratna Mahamana Pt. Madan Mohan Malaviya which translated into a great institution of Banaras Hindu University. He said that it was a great honor for him to serve this glorious university.
He said that in the past three years many initiatives have been taken in order to take the university to newer heights. Improving the university's global ranking to top 500 universities of the world is the target BHU has set in. The VC called upon the faculty members of BHU to do their best in realizing this target. BHU, got a go ahead to set up School of Education in the year 2017 under the Pt. Madan Mohan Malaviya National Mission on Teachers and Training. Under the scheme the Education Ministry (then HRD ministry), Government of India, allocated a sum of Rs. 545 lac to set up the school. The new building comprises 13 rooms, two halls, one audio visual recording studio. Keeping in mind the concept of inclusive education, a ramp and lift have also been installed in the newly built complex. Prof. Prof. SK Swain, Dean, Faculty of Education, Prof. Anjali Vajpayee and Prof. Seema Singh, Coordinators, School of Education, Dr. Ajit Kumar Rai, Teachers and staff of the Faculty, GK Singh and Amit Chandra (UWD) and AK Singh and Amit Banerjee (CPWD), were present at the inauguration function.
Source: News 20