Best Contemporary Writers of India
Best Contemporary Writers of India
on
Nov 25, 2019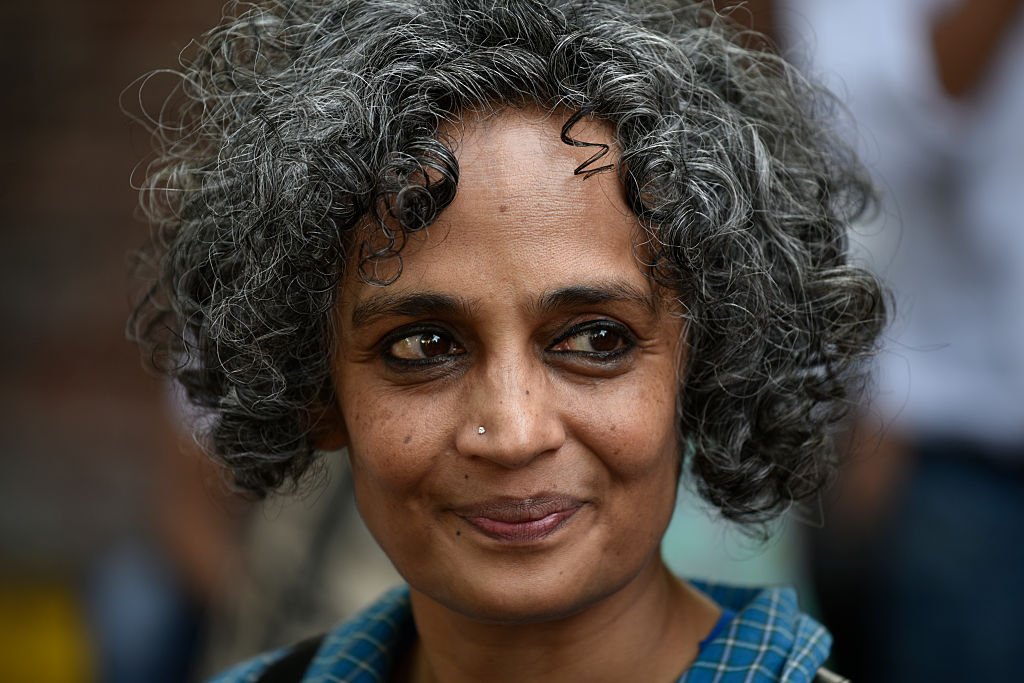 India is the land of culture and literature. We have the most complex literary histories in the world. We have 22 officially recognized languages and a history of over 3,000 years in written literature. Our Indian literature is rich with excellent writers and award-winning stories. Here is a list of Indian writers who have given a new face to Indian Literature and whose work has defied Indian-English literature.
R.K Narayan
Narrating his magnificent stories through a fictional town known as "Malgudi" on our television screen, R.K Narayan has won the hearts of readers in India. His stories were showcased as "Malgudi Days" television show where he touched the heart of every viewer through his stories. You will rarely meet an Indian who hasn't spent a decent share of their childhood reading about and trying to picture life in the fictional town of Malgudi. He is among the first Indian novelists writing in English to gather a global readership, dramatically changing the literary scene in the country.
Khushwant Singh
If you have not read his best piece, "Train to Pakistan" then you should find it as soon as possible and add it in your 'most essential reads' list. The book serves the story from the human version of loss and horror during the India-Pakistan partition. Among other well-known and critically acclaimed books penned by Singh are I Shall Not Hear the Nightingale (1959), Truth, Love and a Little Malice (2002), Delhi: A Novel (1990) and The Company of Women (1999).
Arundhati Roy
Indian author, actress, and political activist who was best known for the award-winning novel The God of Small Things. Roy's subsequent literary output largely consisted of politically oriented nonfiction, much of it aimed at addressing the problems faced by her homeland in the age of global capitalism. Her work also includes several collections of essays including War Talk (2003) and Capitalism: A Ghost Story (2014).
Agha Shahid Ali
Author of A Walk Through the Yellow Pages (1987), The Half-Inch Himalayas (1987), A Nostalgist's Map of America (1991), The Country Without a Post Office (1997), Agha Shahid Ali is among the premiere English language poets born in 20th century India. The Kashmiri poet who moved to the United States later in his life is credited with having introduced The Ghazal form in American poetry.
Salman Rushdie
Indian-born British writer whose allegorical novels examine historical and philosophical issues by means of surreal characters, brooding humor, and an effusive and melodramatic prose style. His treatment of sensitive religious and political subjects made him a controversial figure.
Mulk Raj Anand
Born in 1905, Mulk Raj Anand along with other writers of his time including R.K. Narayan and Raja Rao, are considered to be the pioneers of Indian-English fiction. He who is known for his realistic and sympathetic portrayal of the poor in India. He is considered a founder of the English-language Indian novel. A prolific writer, Anand first gained wide recognition for his novels Untouchable (1935) and Coolie (1936), both of which examined the problems of poverty in Indian society. In 1945 he returned to Bombay (now Mumbai) to campaign for national reforms. Among his other major works are The Village (1939)
Aravind Adiga
Adiga's debut novel The White Tiger (2008) won the Man Booker Prize, making him the second youngest and fourth debut writer to win the prize. His other works include a collection of short stories Between the Assassinations (2008), as well as novels Last Man in Tower (2011) and Selection Day (2016).
Amitav Ghosh
Indian-born writer whose ambitious novels use complex narrative strategies to probe the nature of national and personal identity, particularly of the people of India and Southeast Asia
.
His novels include The Circle of Reason (1986), The Shadow Lines (1988), The Calcutta Chromosome (1995), The Glass Palace (2000), The Hungry Tide (2004), and Sea of Poppies (2008). He returned to non-fiction after about 20 years with his latest, much-anticipated work, The Great Derangement: Climate Change and the Unthinkable (2016).
Vikram Seth
Vikram Seth, (born June 20, 1952, Calcutta [now Kolkata], India), Indian poet, novelist, and travel writer known for his verse novel The Golden Gate (1986) and his epic novel A Suitable Boy (1993). At 1,349 pages and 591,552 words, this book is one of the longest novels ever published in a single volume in the English language. His collections of poems include The Humble Administrator's Garden (1985), Beastly Tales (1991) and Mappings (1980).
Anita Desai
English-language Indian novelist and author of children's books who excelled in evoking character and mood through visual images ranging from the meteorologic to the botanical. Her most famous works are post-partition novel Clear Light of Day (1980), In Custody (1984) which was adapted into an award-winning film in 1993, and The Village by the Sea (1982) for which she won the Guardian Children's Fiction Prize.