Frontlist | The best books of 2020 – picked by our acclaimed guest authors
Frontlist | The best books of 2020 – picked by our acclaimed guest authors
on
Dec 07, 2020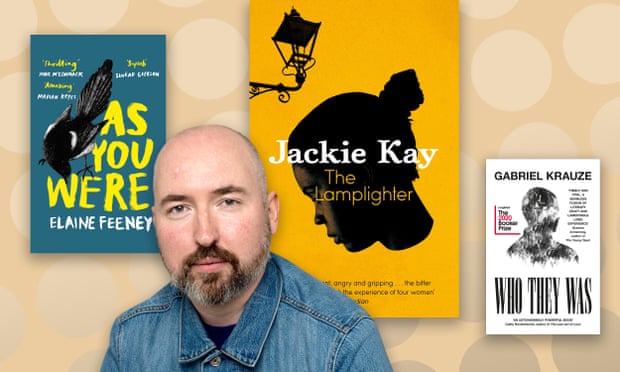 New fiction by Maggie O'Farrell and Hilary Mantel, a history of black Britons, a second helping of Lucian Freud… Our panel of writers – who all published books this year – share their favourite titles of 2020
Douglas Stuart
Author of Booker prize winner Shuggie Bain
Elaine Feeney's 
As You Were
 (Harvill Secker, £14.99) is a revelation with regard to the secret shames and everyday pain that women keep hidden. It is bursting with wonderful moments of unguarded intimacy between three Irish women who are stuck on a hospital ward together. Funny, sad and absolutely irrepressible all at the same time. 
The Lamplighter
 (Picador, £9.99) by Jackie Kay is a heartbreaking portrait of four enslaved women. It's a beautiful work that you will feel deeply, but it will also help the reader reconsider Britain's hidden history in the slave trade. 
Who They Was
 by Gabriel Krauze (Fourth Estate, £14.99) is a wild ride from the very first page. An astonishing telling of a young man's search for belonging, caught between a life of crime with his London gang and hopes for his academic future.
Ali Smith
Author of Summer, the last in her series of seasonal books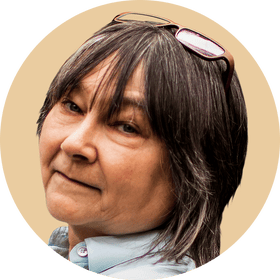 Margaret Atwood has always been a poet; her poetry collections make visible the taproot of the wry, wise metaphysic that runs through her fiction and essays, and in a precarious time her new collection, Dearly (Chatto and Windus, £14.99), is a source of uncompromising elemental warmth. David Diop's At Night All Blood Is Black (Pushkin, £14.99), a novel translated from the French by Anna Moschovakis, deals with a very untold story, the Senegalese soldiers who fought for France in the first world war trenches, and is so incantatory and visceral I don't think I'll ever forget it. And right now I'm in the middle of Red Comet by Heather Clark (Jonathan Cape, £30), surely the final, the definitive, biography of Sylvia Plath, a book whose 1,000-plus-page breadth on the one hand is so literally weighty that reading it means you have to develop new muscles, and on the other hand takes its time in desensationalising the life and the art; this lets Clark place both firmly in the literary and politically engaged contexts that formed them and simultaneously demonstrate how Plath's work, in return, gifted the writing life unimaginable new sinew.
Anne Applebaum
What is a nation? Who are "we"? That's a question that gets asked a lot right now in America and in Britain; Roderick Beaton's Greece: Biography of a Modern Nation (Allen Lane, £12.99) is an extended attempt to answer it for modern Greece. It isn't just a narrative history, but rather a history of Greekness: the battles and arguments about the nature of a nation that was reinvented at the beginning of the 19th century. That same question lies at the heart of another extraordinary history book, Camilla Townsend's Fifth Sun (Oxford University Press, £19.99), a new history of the Aztecs based not on the accounts written by the Spanish, but on previously obscure, Nahuatl-language sources. Townsend explores not just Aztec culture but also Aztec identity, showing how strong it remained for many generations after the conquest. Finally, Catherine Belton's Putin's People (William Collins, £25) tells the parallel story of Vladimir Putin and the young KGB officers whose drive to take power in Russia transformed what might have become a very different kind of country into a post-Soviet autocracy. Belton explains how this deeply cynical elite used its contacts in the offshore, dark money world, created in the 1980s and 1990s, not only to become wealthy but to insulate and protect themselves from the new Russia they created.
Carlo Rovelli
Physicist and author of There Are Places in the World Where Rules Are Less Important Than Kindness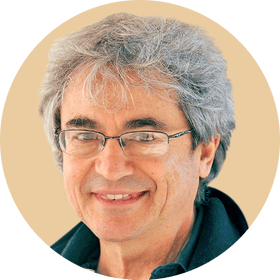 Most of what I read this year was published in the past. Quite often in the far past: I love reading classics, both in literature and among books of ideas. But The End of Everything (Astrophysically Speaking) (Allen Lane, £20) by Katie Mack is one new book that stood out for me this year. When we think about our own life, we commonly worry more about the end than the beginning. For the whole universe, instead, we mostly hear inquiries about its beginnings. What about its end? How will the universe end up? We are not sure about the answer, of course, but there are a number of concrete possibilities that science is currently exploring. Katie Mack gives us an overview. She is a great scientist, a passionate inquirer of nature, a great companion in this exploration, full of wit and lightness. I have learned from her plenty of things I did not know. And I have found myself staring out of the window, meditating about the end of it all.
Tayari Jones
Author of Silver Sparrow
The Office of Historical Corrections
 (Random House, $27) by Danielle Evans reminds me why I love short fiction. These stories offer the lose yourself depth of a novel in intense, digestible portions. Evans is blessed with perfect pitch when it comes to dialogue – both in terms of what is spoken and what goes unsaid. 
The First Woman
 (Oneworld, £16.99) by Jennifer Nansubuga Makumbi is the feminist coming-of-age story we've been waiting for. With the timeless quality of a story shared from lips to ears, this novel is a page-turner and a mind-blower. As for 
Hamnet
 (Tinder Press, £20) by Maggie O'Farrell, could there possibly be a better time to read a novel about a plague? This is not an easy read, but 2020 hasn't been an easy year. As always, O'Farrell is challenging, compassionate and very, very smart.
Rutger Bregman
Historian and author of Humankind: A Hopeful History
The Sisters of Auschwitz (Orion, £8.99) by Roxane van Iperen is my book of the year. An extraordinary story about two Jewish sisters, Janny and Lien Brilleslijper, friends of Anne Frank, in occupied Netherlands during the second world war. A story of resistance and collaboration, of bravery and betrayal. I couldn't get it out of my head for days. The Weirdest People in the World (Allen Lane, £30) by the evolutionary biologist Joseph Henrich is an incredibly ambitious book. Henrich shows why the discipline that we call "psychology" is not the study of human nature, but the study of people who are "western, educated, industrialised, rich and democratic" – in other words: weird. It's been a long time since I learned so much from one book as I learned from Why We're Polarized (Profile, £14.99) by Ezra Klein. He shows just how broken the American political system is. There have been so many titles about the question "Why Trump?" and this one succeeds where most of the others fail.
Ed Caesar
Journalist and author of The Moth and the Mountain: A True Story of Love, War and Everest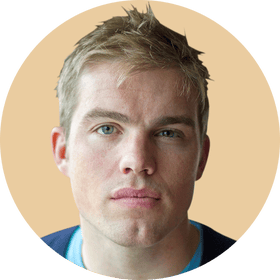 Mayflies (Faber, £14.99) by Andrew O'Hagan is a gorgeous novel, full of crisp and evocative images. It concerns the love between two best friends. It begins in lustful youth, with a pilgrimage by a group of Glasgow boys to Manchester in the mid-1980s to see Morrissey and visit the Haçienda. It concludes with the same characters in middle age, confronting a crisis. Notes from an Apocalypse (Granta, £14.99), Mark O'Connell's picaresque attempt to understand his preoccupation with the end of the world, was published just as the pandemic was reordering life on the planet so the timing was auspicious. But even had the world not been ending, or seeming to end, Notes from an Apocalypse would have resonated. It is both wildly funny and oddly moving. This Is Chance! (Random House, $28) by Jon Mooallem, an account of a massive earthquake that shook Alaska in 1964, and a remarkable radio journalist named Genie Chance who broadcast to the frightened citizens of Anchorage, is strange and beautiful. I have pressed it on many people this year. Aside from its gripping central story, Mooallem plays with the rules of nonfiction in fascinating ways.
Olivia Laing
Critic and author of Funny Weather: Art in an Emergency
In lieu of galleries, I've been bingeing on exhibition catalogues and Michael Clark: Cosmic Dancer (Prestel/Barbican, £35) from the Barbican is a peach. It reminds me of everything we're missing: bodies in close proximity, nightlife, dressing up, exuberance and joy. I also love Philip Guston: Now, the catalogue for the controversially postponed retrospective that was supposed to open at the Tate next spring. Guston refused to turn a blind eye to white supremacy, and it's appalling that his Klan paintings have been deemed unsuitable. The best essay is by Mark Godfrey, the curator suspended for protesting against the decision. There's more brilliant writing in Suppose a Sentence (Fitzcarraldo Editions, £10.99) by Brian Dillon, a book about beguiling sentences from Shakespeare and Thomas Browne to Virginia Woolf and Anne Carson. Dillon's erudition and enthusiasm is so infectious that you want to read everything he describes, making this the perfect book to kick off a long lockdown winter.
Emma Donoghue
Author of The Pull of the Stars
Smart and satirical about everything from the gig economy to racism in publishing to the inner politics of families, Raven Leilani's 
Luster
 (out in the UK in January), about a young black woman in an unsettling relationship with a married white guy, rings so true, and her prose has a stylish verve. I bristled at first sight of Maggie O'Farrell's 
Hamnet 
(Tinder Press, £20); I usually avoid novels about historical figures and their families. But 50 pages in, I was weeping for the young Hamnet Shakespeare and didn't care who his father was. An exquisite, sensorily alive study of childhood and parenthood in the Tudor age or any age, this richly deserved its Women's prize for fiction. Roddy Doyle's plainly titled 
Love
 (Jonathan Cape, £18.99) drew me in gently and moved me deeply as his old friends open up to each other over one long pub crawl. On this side of the pandemic, I read it as a hymn to the small but irreplaceable pleasures of face-to-face chat in public places.
Lionel Shriver
Author of The Motion of the Body Through Space
Once more, Lawrence Osborne did not disappoint in his atmospheric thriller The Glass Kingdom (Hogarth, £16.99), set in Bangkok. For western expats in exotic climes, the lesson of his collected work seems to read: "For pity's sake, go home." Published perhaps unwisely under the pseudonym Temple Drake – the accomplished Rupert Thomson has nothing to apologise for – NVK (Titan Books, £8.99) crosses the horror and thriller genres to original effect. Thomson's sharply portrayed and predominantly Asian cast in Saigon argues well against any "cultural appropriation" taboo; writers own whatever they can grasp and describe with skill. And I confess for slightly lighter fare I was also engaged by The Weekend (Orion, £14.99) by Charlotte Wood. If nothing else, it was refreshing to encounter a novel that so profoundly sympathises with women on the forbidding cusp of being classified as "elderly". Wood ably conveys that older women didn't used to be old, and that the experience of ageing is universally bewildering.
Sarah Moss
Author of Summerwater
Much-needed cause for celebration: Kathleen Jamie's new essay collection, Surfacing (Sort of Books, £9.99), which lived at my bedside for rereading for months. She has the rare ability to see harm done to the natural world and to small communities and still to write with wonder as well as precision, and to write better landscapes than anyone else. I read Kawai Strong Washburn's Sharks in the Time of Saviours (Canongate, £16.99) in the first lockdown and was glad to be both transported to Hawaii and invited to think properly about tradition and ambition; it's about siblings growing up poor and clever, pulled both by the legends and skills of the pre-industrial past and by their longing for success in contemporary America. The writing is so good I forgot my usual resistance to elements of fantasy. I loved Jenny Offill's Weather (Granta, £8.99) and Lily King's Writers & Lovers (Macmillan, £14.99), both darkly funny and clever novels about women surviving Trump's America (there's a new genre forming there).
Daisy Johnson