Frontlist | Barack Obama's Book 'A Promised Land' review
Frontlist | Barack Obama's Book 'A Promised Land' review
on
Nov 19, 2020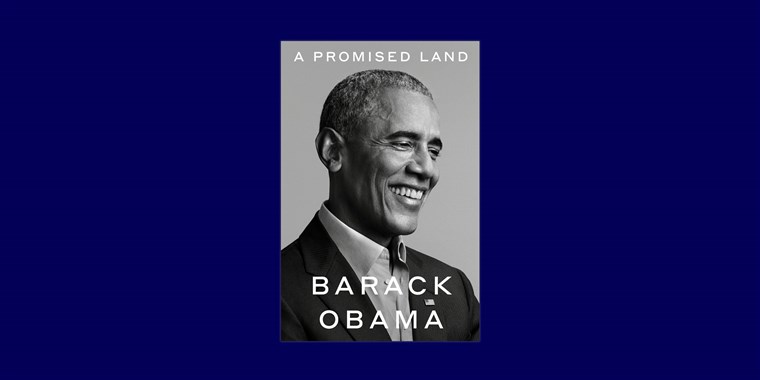 Trump is the main subject of scorn in the former president's beautifully written new book, which covers his childhood through to the assassination of Osama bin Laden in 2011
One of the many delights in Barack Obama's latest memoir is the thoughtful and large selection of photographs, including a strikingly warm one of the Queen with President and Ms Obama, together with the touching caption "Queen Elizabeth II embodied the special relationship between the United States and the United Kingdom, and Michelle and I always loved spending time with her."
Obviously Her Majesty did not share Boris Johnson's suspicions about Obama's "part-Kenyan ancestry" making him hostile to Britain. Indeed, there is no mention at all of Johnson in the book, which is probably just as well, as Obama has an acute gift for observation, and, though sparingly applied, scorn.
Unsurprisingly his successor is the main focus for this. Donald Trump is thus "a TV personality who marketed himself and his brand as the pinnacle of capitalist success and gaudy consumption". Trump's exploitative embrace and skilful propagation of early conspiracy theories about Obama not having been born in the United States have not been forgotten nor forgiven: "For millions of Americans spooked by a Black man in the White House, he promised an elixir for their racial anxiety … I knew that the passions he was tapping, the dark alternative vision he was promoting and legitimising, were something I'd likely be contending with for the remainder of my presidency."
Despite being the coolest president America ever had, Obama is still rankled by the media's indulgence of Trump's lies. He reminds us that Trump turned up on NBC to say that he'd sent investigators out to look into Obama's birth certificate and "I have people that have been studying it, and they cannot believe what they're finding".
As it happens, the only thing that Obama shares with Trump is resentment about the press, the former president pointing out that journalists "at no point simply and forthrightly call Trump out for lying or state that the conspiracy theory he was promoting was racist".
Like the man himself, his memoir is elegant, thoughtful and usually balanced. While Obama must be overjoyed by Trump's defeat and to have now won a sort of third term by proxy, he admits that Joe Biden was cautious about the raid that assassinated Osama bin Laden, and that his former vice president has a streak of vanity, a tendency to talk too much, and lacks a "filter" to stop the gaffes slipping through. Biden does, though, have "heart".
Readers will be entertained by the many other accurate pen portraits. Gordon Brown was responsible but "lacked the sparkly political gifts of his predecessor", while David Cameron went in for "studied informality". Angela Merkel impressed much more, already dominating Europe and once gazing at President Sarkozy of France "like an unruly child".
The one personality he plainly wouldn't wish to slight is of course Michelle; rather, the very mention of her triggers unexpectedly romantic reveries of genuinely undiluted affection in mushy Mills and Boon-grade narration. When he was thinking about running for president, given the other excellent candidates, she quizzed him: "'So my question is why you, Barack? Why do YOU need to be president?' We looked at each other across the table. For a moment, it was as if we were alone in the room. My mind flipped back to the moment seventeen years earlier when we first met, me arriving late to her office, a little damp from the rain, Michelle rising up from her desk, so lovely and self-possessed in a lawyerly blouse and skirt, and the easy banter that followed. I had seen in those round, dark eyes of hers a vulnerability that I knew she rarely let show. I knew even then that she was special, that I would need to know her, that this was a woman I could love. How lucky I had been, I thought."
Phew. I can only imagine how Trump's account of meeting Melania will read when his ghost-written testament eventually appears.
Obama's is a beautifully written memoir, in fact his third (after Dreams from My Father and The Audacity of Hope) and covers his childhood through to the assassination of Osama bin Laden in 2011, which is written up like a thriller. It's not a proper work of history, as such, but it is full of insights into the state of American society, and in particular its problems with race. In fact, though the competition is not strong, it's probably the best volume of autobiography from a former president in modern times. As a reminder of a face of America it is invaluable.