Ayatollah Khamenei Emphasizes the Significance of Books in Advancing Culture During Tehran Book Fair Visit
Books are necessary for advancing culture in the nation, and despite the growth of virtual spaces, books continue to have a high standing
on
May 15, 2023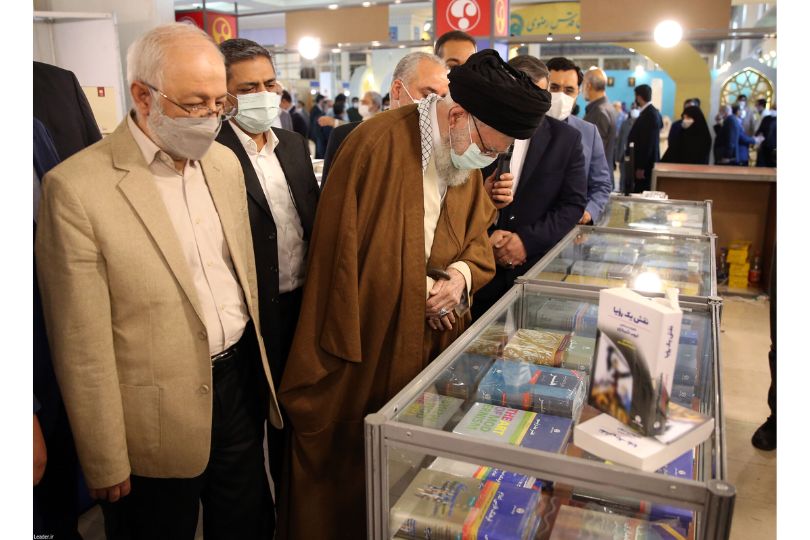 Ayatollah Seyyed Ali Khamenei, the Leader of the Islamic Revolution, visited the 34th Tehran International Book Fair in the Iranian capital and described it as a massive public event with culture as "its dominant aspect."
Ayatollah Khamenei spent three hours touring the exhibit on Sunday after three years of coronavirus restrictions and speaking with guests and publishers.
The Leader welcomed the expanding domestic book publishing despite certain difficulties in a post-visit interview with IRIB and urged the elimination of barriers in this area.
Despite the widespread use of digital media, the Leader noted that books have always had a "high status" in Iran and the significance of books in advancing culture.
Books are necessary for advancing culture in the nation, and despite the growth of virtual spaces, books continue to have a high standing, according to Ayatollah Khamenei.
The Leader continued by expressing his love of reading and saying that he had always urged Iranians, especially young people, to read for personal development.
Ayatollah Khamenei also urged the publication of more young adult and children's novels about Iranian culture.
In 1987, the inaugural Tehran International Book Fair took place. On May 10, the 34th iteration of the exhibition officially kicked off in Tehran, welcoming publishers from 40 other nations as well as Iran.