Award Winning Actor Kalki Koechlin Debuts As Writer With A Memoir On Motherhood
Award Winning Actor Kalki Koechlin Debuts As Writer With A Memoir On Motherhood
on
May 10, 2021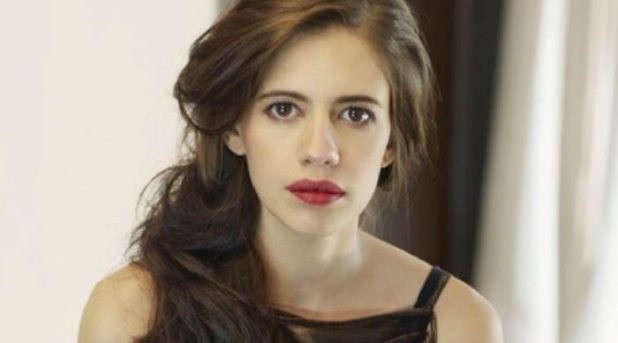 On the occasion of International Mother's Day, Penguin Random House India is delighted to announce the acquisition and publication of a unique illustrated work of nonfiction on motherhood by Kalki Koechlin. Titled The Elephant In the Womb, it is illustrated by Valeriya Polyanychko and will be published in the fall of 2021 under the Penguin imprint of the publishing house. In this unique graphic book, a combination of personal essays and think-pieces, we finally have that candid, funny and relatable book on pregnancy and parenting that mothers, expectant mothers, and anyone even thinking about motherhood have been waiting for. Gorgeously illustrated, with deeply personal journal entries captured in real time, alongside reflections and anecdotes, this is a ground-breaking book – it's the motherload! Commenting on the experience and inspiration, Kalki says, 'While I was struggling with my pregnancy and my new role as a mother, it was my friends who helped me. They shared their rough times and dark phases and how they got through it with laughter and contemplation, and that helped me more than those who spoke only of the glorious, blessed babe in arms that brought light into their lives.' The illustrator of the book, Valeriya Polyanychko, says, 'We often take motherhood for granted and assume that it's something that just happens. Kalki's book uses quick wit and a sense of humour to take the reader down the long and winding road of parenting. Not only did Kalki's emotional journey deeply resonate with me, but illustrating this book has also been one of the most profound and enriching experiences I've ever had.' With whimsy and compassion, with uproariously funny art and spellbinding honesty, The Elephant in the Womb blends the deeply private with the blazingly political. It's an eye-opener for anyone who has ever thought that pregnancy was all about the glow and that motherhood was all about fulfilment. From fixing broken parts to enduring untimely farts, Koechlin's nuanced prose tells us the bare-faced truth about the physiological discomfort and manic expectations that make it a bittersweet experience. Talking about the book she commissioned, Manasi Subramaniam, Executive Editor and Head of Literary Rights, Penguin Press, Penguin Random House India, says, 'Kalki Koechlin's book deals with the mother of all issues – the fact that parenting is as exhausting as it is fulfilling, as draining as it is inspiring, and as frustrating as it is joyous. We romanticize motherhood in popular culture, and I'm so glad Kalki has pulled back the curtain on what is essentially the physical and emotional labour of much of the female population.'
About the Author
Kalki is a French-Indian actor and writer living in Mumbai. She studied drama and theatre at Goldsmiths, and made her screen debut as Chanda in the critically acclaimed drama Dev.D in 2009. She won a FIlmfare award for the same. She is also the recipient of a National Award and Best Actress award at the Tallinn Black Nights Film Festival for the internationally applauded film, Margarita with a Straw. She has also acted in two of Bollywood's highest grossing films of their respective years, Yeh Jewani Hai Deewani and Zindagi Na Milegi Dobara. She hosts a podcast with the BBC called My Indian Life, and is part of several series streaming on Netflix and Amazon. Throughout her career, she has continued to write and perform for the theatre, often with her original material. She won the Hindu Metroplus Playwright Award in 2009 along with co writer Prashant Prakash for Skeleton Woman. Her work often addresses the issues of women's rights and freedom of speech. She is a feminist and an advocate of children's rights.
About The illustrator
Valeriya Polyanychko is a multi-disciplinary visual artist dabbling between the vast expanses of doodles, illustrations, animation and production designs for motion pictures. As a young artist, she was spotted in the small town of Shostka, for finishing her art school exams at the age of just fourteen, whereupon she was offered a scholarship University Of Culture and Art in Kiev, Ukraine. In 2010, she was identified as an upcoming design talent in Ukraine and won a grant prize ( Top 10 Young Designers Of Ukraine competition). This offered her the opportunity to travel to Asia. As a lifelong admirer of Asian art forms, she has travelled extensively across India, Vietnam, Nepal, Malaysia and Thailand, adopting much of the vibrant design sensibility into her own aesthetic. She presently lives between India and Ukraine, and can often be found sketching her four cats and three dogs – all of whom she considers her muse. The forest behind her home is her favourite place to daydream.
Source: impactnews