Authors Serve as Alert Societal Watchdogs: President Murmu
President Droupadi Murmu highlights the societal influence of authors at the 36th Annual Santali Writers' Conference, urging writers to enhance awareness through their art.
on
Nov 21, 2023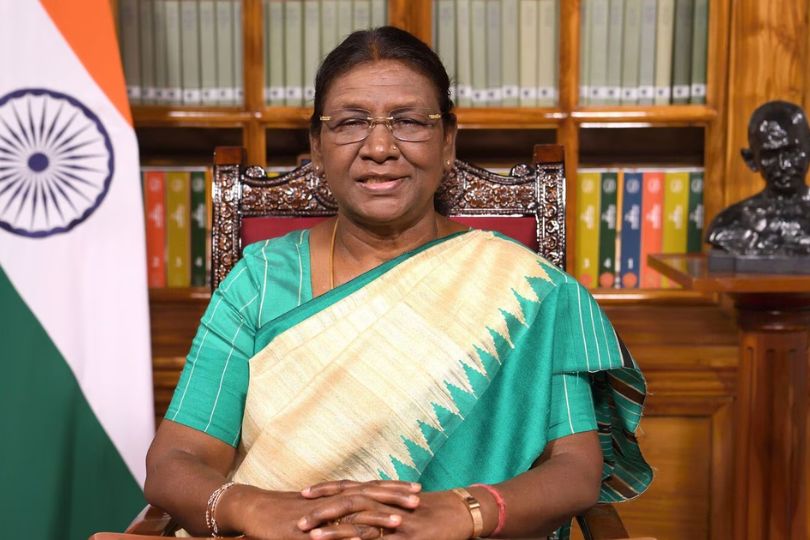 Authors are attentive watchdogs of society because they educate and advise people via their art, said President Droupadi Murmu on Monday.
"Many litterateurs showed the path to our national movement during the freedom struggle," she said during the 36th Annual Conference and Literary Festival of All India Santali Writers' Association in Odisha's Baripada. I encourage writers to use their writing to raise societal awareness."
Murmu emphasised the importance of raising knowledge among tribal community members, saying that only through continual awareness can a strong and watchful society be built.
She stated that literature is a reflection of a community's culture.
"The tribal lifestyle exemplifies the natural coexistence of humans and nature." The tribal communities feel that they do not own the forest, but rather that the forest owns them. "Today, climate change is a huge problem, and nature-friendly living is critical to addressing this issue," she added, urging writers to write about tribal communities' lifestyles so that others can learn about tribal society's life values.
"Language and literature are the subtle threads that bind the nation together, and literature is enriched by extensive exchange between different languages, which is possible through translations," the president said, noting that India is a lovely garden of many languages and literatures. Through translation, Santhali language readers should be introduced to literature in other languages. Similar efforts are required to bring Santhali literature to readers of other languages."
She also stated that children should be engaged in self-study from the start, and that anyone can become a good reader by undertaking self-study from childhood.
Murmu emphasised the importance of generating enjoyable and understandable children's literature, stating that attention should be placed on creating engaging children's literature not only in Santhali literature but in other Indian languages.
She also praised the All India Santali Writers' Association for its efforts to promote the Santhali language since its inception. She stated that the use of Santhali has expanded in both the government and non-government sectors since its inclusion in the Constitution's Eighth Schedule on December 22, 2003.
Murmu also remembered former Prime Minister Atal Bihari Vajpayee, who incorporated the Santhali language in the Eighth Schedule during his tenure.
The president later dedicated an Eklavya Model Residential School in Kuliana.