Frontlist | Author's new book receives a warm literary welcome
Frontlist | Author's new book receives a warm literary welcome
on
Jan 27, 2021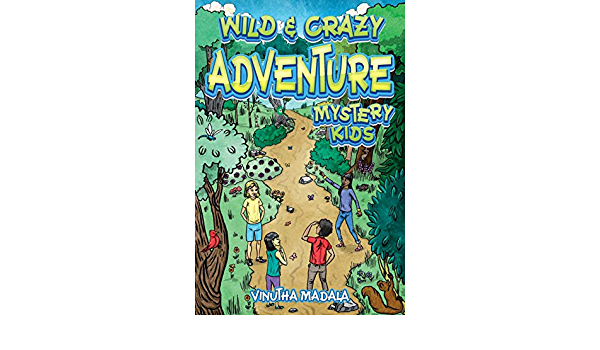 Readers' Favorite is one of the largest book review and award contest sites on the Internet. They have earned the respect of renowned publishers like Random House, Simon & Schuster, and Harper Collins, and have received the Best Websites for Authors and Honoring Excellence awards from the Association of Independent Authors. They are also fully accredited by the BBB (A+ rating), which is a rarity among Book Review and Book Award Contest companies.
Reviewed By Emily-Jane Hills Orford for Readers' Favorite
The world's ecosystem is in danger and there's a magic gem that could destroy it. Four children, Samantha, Vanesa, Leo, and Selina, must find the magic gem before Gabriel does because he's determined to use the gem to destroy the ecosystem forever. Things start to get strange when the friends become invisible at school and then again while shopping together at the mall. They find a map and a voice tells them to go through the portal to different locations around the world to find more clues that will lead them to the gem. There are lots of adventures as the foursome visits England, South Korea, India, and the Philippines, the four countries that represent each of the four friends. Vinutha Madala is a very talented young writer. Her children's mystery novel, Wild and Crazy Adventure: Mystery Kids, is an exciting adventure that mixes magic, fantasy, and wormhole portals. The imagination that filters through this story is remarkable and leads to a fun story, full of interesting tidbits about the four countries the children visit on their quest. The author uses her power of descriptive narrative to set the scene and invite young readers into the story. The dialogue is well orchestrated and very believable for this age group. The illustrations are colorful and help move the story along. But this is more than a mystery or an adventure; it's a story about friendship, acceptance, learning about other countries, customs, and beliefs. Beautifully told. I can't wait to see how this young writer develops her craft. You can learn more about Vinutha Madala and Wild and Crazy Adventure at [
...
] where you can read reviews and the author's biography, as well as connect with the author directly or through their website and social media pages.
Source: MENAFN