Author's Corner: Reluctant Patriot focuses on NET's rebels against the rebels
Author's Corner: Reluctant Patriot focuses on NET's rebels against the rebels
on
Apr 19, 2021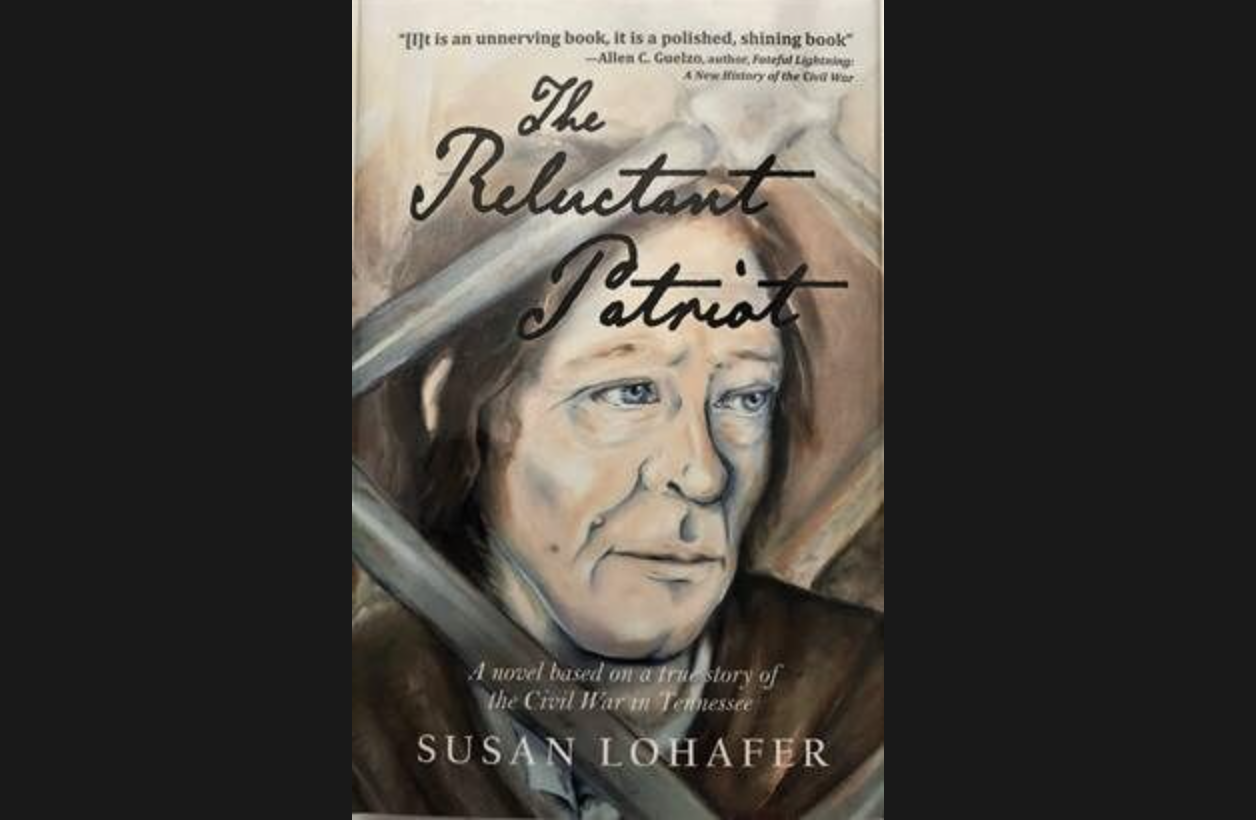 After many years teaching and writing about literature academically, Johnson City resident Susan Lohafer is going in a different direction with her new novel. Called "The Reluctant Patriot," the book is Lohafer's debut in fiction writing, though it is based on years of research. The historical fiction work was released in December and is available in hardback, paperback and electronic formats.
What's your background?
Lohafer grew up in New Jersey and went to college in Massachusetts. She then earned a master's degree in creative writing from Stanford University and a doctorate in American literature from New York University. She spent most of her career as a professor at the University of Iowa, where she taught American literature, narrative theory and creative nonfiction writing. She wrote several scholarly books during that time that focused on literary theory and criticism, but all the while she harbored a desire to write fiction. "I was interested in American history from the beginning," Lohafer said. "After I retired, I think I had a little different view of retirement from most people. I wanted to do something entirely different, a different kind of writing."
How did the book come about?
Lohafer decided to write "The Reluctant Patriot" after moving to Johnson City with her husband after her retirement. This region's history became the focus of her interest, and Lohafer began visiting regional historic sites and talking with experts in East Tennessee history. "When I made the switch over to Tennessee and to this new project, I was pretty sure I wanted to write about the Civil War, for a number of reasons," Lohafer said. "What I discovered when I moved here was that East Tennessee was sort of a unique area in the state. I was surprised to learn that the eastern counties in Tennessee, the mountain area, which at the time would have included parts of North Carolina, remained for the most part loyal to the union, to the United States, even after the state as a whole joined the Confederacy. So this area, a lot of people here were, in a sense, rebels against the rebels, and that kind of intrigued me," she said. This interest fueled three to four years of research, which involved a combination of talking to people, reading books and visiting places, Lohafer said. After another year of writing and revising, Lohafer found a publisher and released the book in December.
What can readers expect from the book?
"The Reluctant Patriot" is based on the real life of Harrison Self, an East Tennessee resident who was able to maintain his distance from the Civil War during its early days. But after his son joined a bridge-burning effort against the Confederates, Harrison went after him, leading him to be falsely accused of the crimes himself. Tracing Harrison's growth from an uninvolved bystander in American society to true citizen, the novel is based on true events, with some characters and details fictionalized. "I wanted to get inside it and to come at it from the perspective of the people who lived it, because I think that we can learn more from the past if we relive the experience of those for whom the events were new and startling and unforeseen and devastating," Lohafer said. "How did they react, and how did they define things?" The book is available for purchase on Amazon and can be ordered from any bookstore, Lohafer said. It is also available on the publisher's website, 
aubadepublishing.com
.
What's next?
Lohafer is working on two other writing projects that are in different stages of development. One is a collection of short stories, and the other is a historical novel set before the Revolutionary War, when a group of Elizabethton-area settlers became the first to draft a written document of self-government outside the English king's jurisdiction. "I'm kind of thinking about what I might do with the story about some of the individuals from that town, what it was like to live there and to define yourself before anyone else had done it in this country as a new political entity," she said.