Authors and Publishers Name RIBF 2022 "Icon" of Arab Book Fair
on
Oct 07, 2022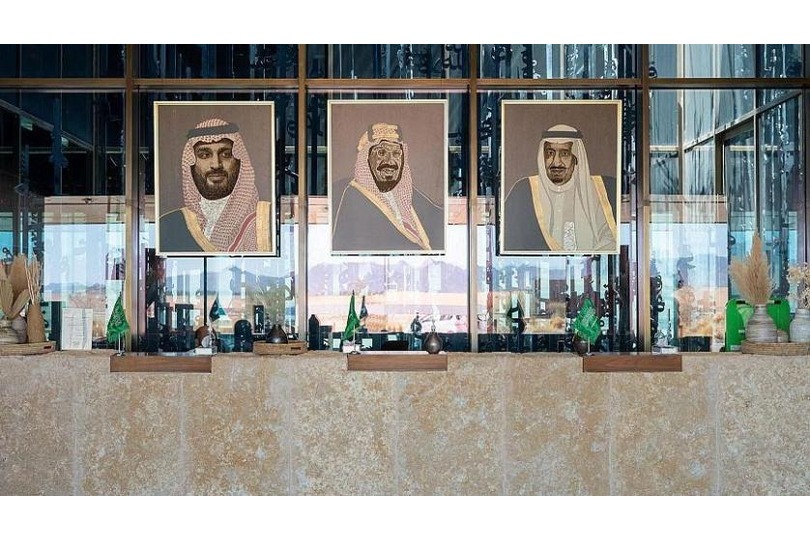 The Riyadh International Book Fair (RIBF) 2022, which concludes this Saturday, has seen impressive participation from a diverse range of publishing houses from around the world, as it continues to serve as a hub for local, Arab, and foreign publishers.
According to Asharq Al-Awsat, several publishing house owners, authors, and visitors all agreed that the book festival is a cultural phenomenon and an icon of Arab exhibitions.
"The wide spaces and high ceilings through which knowledge moves are the first features that give book fairs their value," Saudi author Omaima al-Khamis told Asharq Al-Awsat.
"In organizing the exhibition, the Culture Ministry follows that sharp yet delicate path that separates the profound, astonishing, authentic cultural production inspired by the spirit of humanity from the vulgar, ridiculous consumer product subject to market laws," she explained.
Muhammad Al-Mushawah, a Saudi lawyer, writer, author, and publisher, described the RIBF as "iconic."
"The RIBF is an icon of Arab exhibitions and has produced numerous publications throughout its history," Al-Mushawah said.
Al-Mushawah shed light on the festival, which drew a large number of visitors and had a high purchasing power. He also mentioned the organizers' efforts to keep the RIBF growing.
"Those who organize this exhibition are without a doubt making great efforts to present the exhibition adequately, and every year we notice and witness significant and comprehensive developmental changes for the exhibition," Al-Mushawah told Asharq Al-Awsat.
"Saudis are well-known for being ardent readers and critics. These qualities are rarely found in many exhibition audiences," he added, praising the distinguished nature of the Saudi reader and the current RIBF audience.
The festival's main goal is to promote and develop a shared passion for reading in Saudi Arabia. Furthermore, the book fair hosts a wide range of cultural programs, such as meet-and-greets with regional writers, poets, and intellectuals.