Author Satyarath Nayak shares his experience about writing the biographer of Sridevi
Author Satyarath Nayak shares his experience about writing the biographer of Sridevi
on
Feb 13, 2020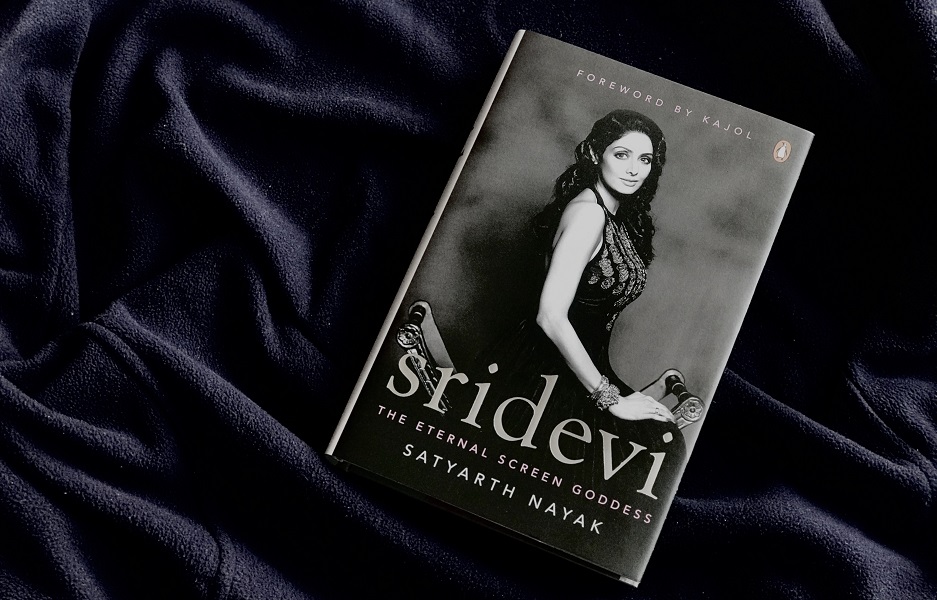 Author Satyarath Nayak opens his heart about writing the biography of the first female superstar in the Bollywood industry,
Sridevi.
He has penned down about the golden life of the amazing actress Sridevi in his book,
"Sridevi: The Eternal Screen Goddess".
Sharing his love for the actress, he said that her sudden death has left him in shock. He said, "I was shattered. I was emotionally broken and told myself I can't do this anymore. I wanted to talk to her. I wanted to know so many things about her. There was a list of questions in my mind but now these questions would remain unanswered." After experiencing this breaking moment, he could not gather his courage to
write about her anymore
.
then Boney Kapoor and the publishing house of the book: Penguin Random House helped him
out to get out of this shock. They encourage him to write about the glorious life of Sridevi. Then the author arranged interviews with the insiders of industry who had worked with the actress. He gathered all the important insights of Sridevi's life and compiled her whole journey in his book. Boney Kapoor has played a major role in helping Nayak with arranging the interviews.
Nayak disclosed that he has planned to write about the actress in 2017 but she was busy as Janhvi's debut film 'Dhadak' was getting ready to come out on the big screen.
Nayak admits that still there are many questions which he wanted to ask the actress, he says
"I think an artist of her calibre could have avoided some of the films that she did in the nineties.
I know that in some of her interviews she said that she was not getting her choice of roles. I wanted to know, why did she not explore arthouse cinema at that point of time and work with filmmakers like Govind Nihalani and Shyam Benegal? We could have seen a different side of Sridevi in such films." Later he added, "But I also wanted to ask why she acted in a film like Roop Ki Rani Choron Ka Raja. However, a person like me, who admired her as an actress, can only wonder, but in the rest of my book, I have paid tribute to her." The author himself is a huge fan of Sridevi which makes this
biography very special to him
. He shared, "It is so much easier these days to talk about pay disparity, substantial roles for women in cinema and so on. Sridevi, at the top of her game in the eighties and the nineties, dealt with misogyny, patriarchy in the film industry, and how. She was one of those successful heroines who stood her ground on getting substantial parts in the film instead of just an elementary presence that was the common practice of that era." For More Updates about the Latest publishing News Click here.
Frontlist