Author Paulo Coelho releases two new books in this quarantine & he appreciated Shah Rukh Khan's Kaamyaab
Author Paulo Coelho releases two new books in this quarantine & he appreciated Shah Rukh Khan's Kaamyaab
on
May 08, 2020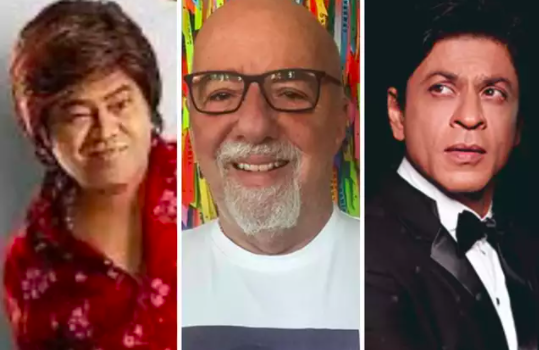 The country has entered the third phase of nationwide lockdown. All educational institutions are still closed. In this lockdown, author Paulo Coelho gifts two exclusive illustrated tales titled, A, B, C, D… and The Meaning of Peace. The books are available online so the parents can read out the books to the children.
The Meaning of Peace narrates the story of a king who ruled over a kingdom where everyone is happy but his neighboring kingdoms are in a constant state of war. The story continues with the story where the king organizes a painting competition and asks people to paint the best picture of peace. 
Another book, A, B, C, D… talks about a priest who addresses some workers from one of Rio de Janeiro's poorest districts who gathered at the church to celebrate Easter service.
Paulo Coelho
is the popular choice among young readers. He is best known for his books like 'The Alchemist' who is in the collection of every bibliophilia. His fans describe his books as inspiring and life-changing. Recently, he tweeted an appreciation tweet for the film Kaamyaab, produced by superstar
Shahrukh Khan
. The film stars the versatile actor
Sanjay Mishra
. He tweeted, The producers thank you in the very 1st frame, I am doing the same. 2 days ago a great Brazilian actor, Flavio Migliaccio, committed suicide, leaving a note on how the industry treats their artists. This movie, labeled as a comedy, is, in fact, the tragedy of art. 
The nationwide lockdown has given the boost in the demand for ebooks and online reading portals as people are living the new quarantine lifestyle. 
Books are always being the best friend of a person. If those books come from your favorite authors then this lockdown can be your literature paradise.