Frontlist | Author Neha Soni launches book "Life's Talk: In a Casual Way"
Frontlist | Author Neha Soni launches book "Life's Talk: In a Casual Way"
on
Feb 24, 2021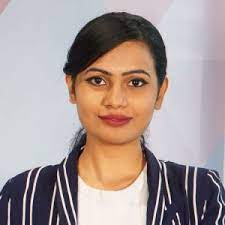 In her new book, now available over Amazon and Pothi, Neha Soni talks about balancing life and making it as better as possible. For Immediate Release: Aspiring Indian Author Neha Soni has just launched her new book titled "Life's Talk: In a Casual Way". The book is currently available on Pothi as well as Amazon for International buyers and paperback.
Read More:

Karuna Ezara Parikh's book talks the language of love
According to the author, the journey of life contains happiness, positivity, negativity, failure, success, dreams, goals, purpose, fear, anxiety, depression, what others think, and people have to maintain between these. This book talks about balancing life and making it as better as possible. In other words, for those who are afraid of the journey of life, afraid of falling, believe themselves to be overthinkers, have a negative outlook on life, or simply afraid of what other people might think of them, this book is written just for them. Do not worry, nothing lasts forever, explains the description of the book on Amazon. In a recent interview about her book, Neha was quoted as saying, Life's talk is about life and its experience. We learn a lot from everything from failure to success, from anxiety to meditation, from negativity to positivity, from fear to acceptance, from the voice of others to the inner voice, from imagination to reality, and it never ends. She further added, This guide will help you to reconcile yourself with life and the people around you. Neha Soni is a poet, writer, and aspiring author. She lives in Rajasthan, India. Before she started writing, Neha got a graduate degree in Btech Computer Science from Govt Women Engineering College, Ajmer. Along with her work life, she also likes to write.
Source: Digital Journal