Frontlist | Author events & poetry readings around Snohomish County
Frontlist | Author events & poetry readings around Snohomish County
on
Feb 01, 2021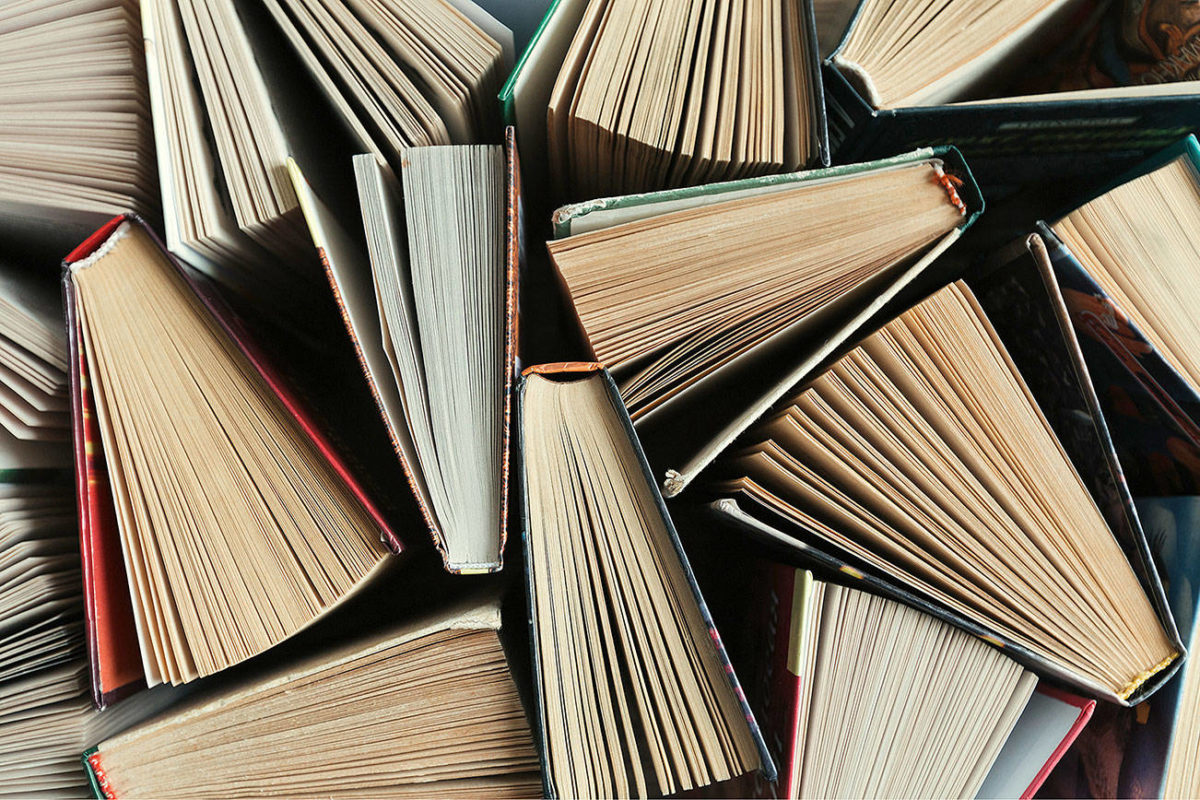 The listings include Third Place Books, Everett Public Library and Neverending Bookshop events.
Events listed here are contingent on whether each jurisdiction is approved to enter the corresponding phase of the governor's four-phase reopening plan. Events may be canceled or postponed. Check with each venue for the latest information.
Ann Cleeves:
Sno-Isle Libraries presents a talk with the author of the "Vera Stanhope," "Shetland" and "Two Rivers" series at 11 a.m. Feb. 9 via Zoom. Cleeves is a recipient of the Diamond Dagger Award from the Crime Writers' Association for lifetime achievement in British crime fiction. She has written nearly 40 mysteries and thrillers in her career, including her latest, 
"The Long Call."
 This event is part of Sno-Isle's new virtual Open Book series.
Daudi Abe:
 Black students are disproportionately suspended and expelled from school. As many of these students reach adulthood, these punishments can lead to legal trouble, creating what some call the "school-to-prison pipeline." The Everett Public Library presents the talk 
"Why Are All the Black Kids Sitting Together in the Principal's Office?"
with Daudi Abe at 6 p.m. Feb. 11 via Crowdcast. Based on his extensive research and teaching experience, Abe demonstrates that the racial achievement gap cannot be solved without first addressing the discipline gap. Explore how all of us — citizens, educators, law enforcement and others — can close the gap. Abe is a professor, writer and historian who has taught and written about race, gender, education, hip-hop and sports for more than 20 years. His books include the forthcoming "Emerald Street: A History of Hip-Hop in Seattle."
Yvonne Werttemberger
: Werttemberger's 
"Sarah, Blake and Salt: An Adventure in the Desert" —
 illustrated by Annabelle Yedinak 
— 
is a middle-grade novel set in Seattle. What starts as a normal spring break turns mysterious when a brother and sister find themselves in the California desert, hundreds of miles from home and with no way back. Werttemberger, of Langley, started writing the book for young readers after suffering a broken hip, finishing it during the COVID-19 pandemic.
Jennifer Bacon:
 The children's book,
 "Be a Big Hero,"
shows readers how plastic and litter ends up in our oceans. Outlining the human activities that pollute the seas with our debris, this tale softly teaches children about the terrible effects that littering and overuse of plastic can have on the environment. The Marysville author shows us how we can all be big heroes — and how we can aid in saving all the animals that swim in the seas. Bacon originally wrote this book for her sons, but her dreams were to teach future generations about the impacts of plastic pollution. She is currently working on her second children's book about climate change.
Iris Fisher Smith:
 The Stanwood author has written the memoir 
"Never Alone," 
in which she revisits the life stories of her loved ones. She had a grandmother who in her teens idolized Bonnie and Clyde, a father who was friends with Leonard Nimoy and mother who attended school with the Boston Strangler, among others. This family provides a rich history that shaped the author's life. Her book's message? When life becomes challenging, it's the time we need each other the most.
Jim Jamison: 
Unleashing the imagination of children is often overlooked. The Bothell author has published the children's book 
"What Would I Be If I Couldn't Be Me?"
The book was illustrated by his daughter, Stephanie Schisler, a Bothell High School grad. Jamison was inspired by the birth of his first grandchild to write the book. He owns and operates Foggy Noggin Brewing, a microbrewery in Bothell. Schisler is a part-owner of the family's brewery and helps her dad brew beer.
Steve K. Bertrand:
 The Mukilteo author has released two new books of poetry:
 "Winter Tales" 
and
 "Rituals" 
are both collections of 1,000 haiku about life in the Pacific Northwest. The award-winning poet, historian and photographer has published 25 poetry collections, three history books and five children's books. Bertrand is a teacher and running coach at Cascade High School in Everett.
Toni Kief:
 The Marysville author's latest novel, 
"Saints, Strangers and Rosehip Tea,"
is about Kief's ancestor who was on a passenger on the Mayflower. Susanna Jackson was just a girl from Scrooby, in north Nottinghamshire, England. When her father became involved in the Separatist Protestant movement, his faith and commitment led her to board the Mayflower to Plymouth, Massachusetts. Kief, a member of Writers Cooperative of the Pacific Northwest, also is the author of the "Mildred Unchained" series and "Dare to Write in a Flash."
Source: The Daily Herald