At the age of 12, a Saudi Arabian girl becomes the youngest person ever to publish a book series
on
Jul 05, 2022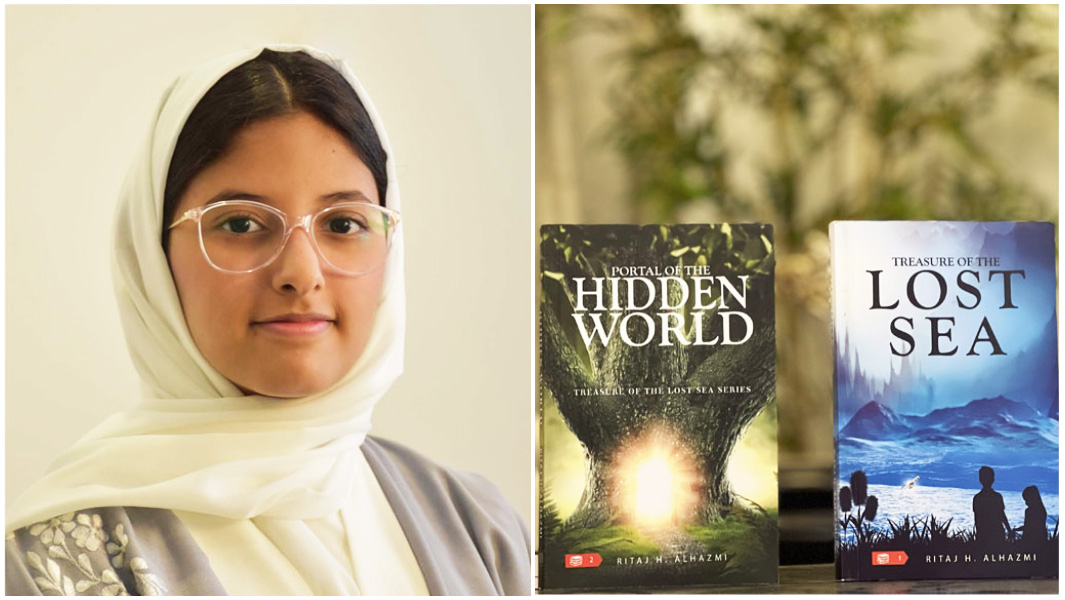 The titles of novels written by the world's youngest individual to publish a book series include Treasure of the Lost Sea, Portal of the Hidden World, and Beyond the Future World (female).
Ritaj Hussain Alhazmi (Saudi Arabia) was 12 years 295 days old when her record was validated.
Ritaj writes fiction stories for children in order to help them think more creatively and expand their imagination, and she sells them through her online store as well as many other internet portals.
"I began writing at the age of six while travelling with my family to study abroad," she explained.
Ritaj began visiting Saudi libraries at the age of seven and finally began composing short stories.
In 2019, she released her debut novel, Treasure of the Lost Sea, written in English. Her second book, Portal of the Hidden World, was also released that year.
Ritaj qualified for the record for the youngest person to publish a book series (female) once her second book was published, and after her application was assessed, she was awarded the title.
Beyond the Future World, her third novel, was released in 2020.
Treasure of the Lost Sea narrates the story of two brothers who live with their poor family on a desolate island. Their lives are filled with obstacles, hardships, and perseverance.
But then something unexpected happens, and their lives take an unexpected turn toward a new realm, where they embark on an adventure and become their heroes.
Ritaj was born in Dhahran, Saudi Arabia's Eastern Province speaks Arabic and English, and is now learning Japanese at the age of 13.
Ritaj was inspired by the writing style of British author J.K. Rowling, and courses like Jessica Brody's enhanced her talents. She also admires Joanne Rendell's work.
Ritaj is currently working on the fourth book in the series, The Passage to the Unknown, in order to continue inspiring students around the world to pursue their ambitions.
Ritaj, however, is not the only young author with a Guinness World Records title.
Bella J Dark, a British kid, holds the record for the youngest person to publish a book (female) when her novel The Lost Cat was published when she was just 5 years and 211 days old.
Ginger Fyre Press released The Lost Cat on January 31, 2022.