As the crisis bites, Egyptians hope to find deals at the book fair
The fair allegedly attracted more than 500,000 visitors on its opening weekend alone, but many are concerned that this won't result in sales
on
Feb 06, 2023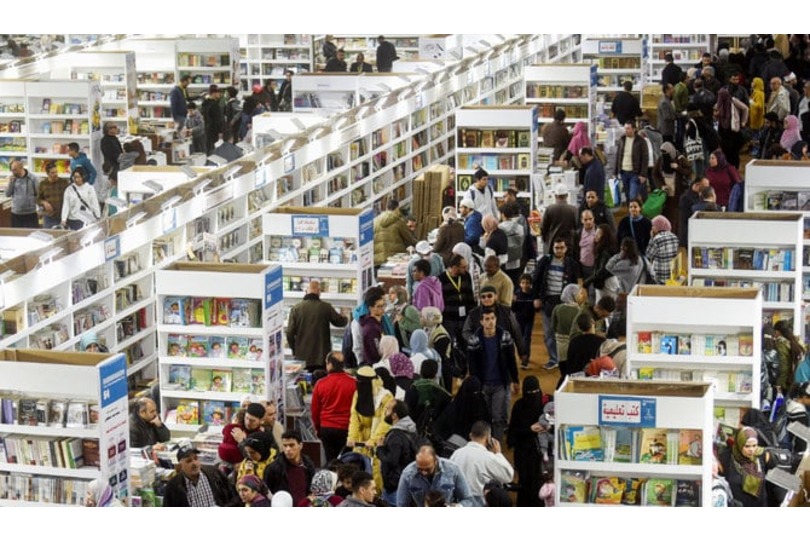 CAIRO — At the biggest book fair in the Arab world, thousands of Egyptian bibliophiles navigate a maze-like collection of books, continuing an annual tradition, but it's expensive this year.
The punishing economic crisis that has caused prices to soar and Egypt's currency, the pound, to halve in value over the past year cast a shadow over the 54th Cairo International Book Fair.
The fair allegedly attracted more than 500,000 visitors on its opening weekend alone, but many are concerned that this won't result in sales because publishing houses are already struggling to keep up with the rising cost of printing.
Wael Al Mulla, one of the more than 800 publishers present at the fair, said, "We expected a much smaller turnout this year than we had."
Egypt's inflation rate, which reached 21.9% in December, and tight budgets have forced many people to use their savings to pay for steadily rising daily expenses.
Mulla, the publisher of Masr El Arabia, stated that books are a luxury good. "They'll inevitably lose importance when people have to allocate money for necessities."
For import-dependent publishers, a sharp currency devaluation has increased costs, prompting some to increase book prices by as much as doubling.
According to Mohamed El Masry, CEO of El Rasm Bel Kalemat Publishing, "you could once come with 2,000 pounds [now $66] and fill a suitcase with books."
The 38-year-old lamented, "You can't do that any more."

'Bare minimum'

Egypt's publishers' association has encouraged sellers to offer the option of purchasing books in instalments through popular buy-now-pay-later services to encourage readers.
State-owned publishers have also heavily discounted Arabic classics to the tune of less than 30 pounds, or $1.
Readers, eager for their annual haul despite the crisis, are deploying new methods to ease the burden, according to sellers.
"We see most people coming in groups with their friends. "They'll decide what they want, divide the books among themselves, and then pass them around," Abdallah Sakr, 33, a publishing manager at El Mahrousa, said.

"Everyone's surprised when they see the prices, but there's still a desire to read. So they'll get two books instead of five, or one instead of two," he explained.
Publishing houses have become more selective in order to survive the crisis.
As the value of the pound fell, the cost of basic paper stock — all imported — quadrupled, forcing publishers to "cut commissions and print fewer books per edition," according to Mulla.
"I have to be very careful with my book selection, only selecting titles that I am certain will be popular."

Second-hand lifeline

In one corner of the fair, vendors from the city's well-known Azbakeya second-hand book market appeared unfazed by the economic downturn.
The stalls, which are nestled against the walls of the historic Azbakeya Garden, have been selling used books and pirated prints for a fraction of the price elsewhere for over a century.
As in previous years, booksellers carted their countless volumes from Cairo's bustling market to the polished new exhibition centre on the city's outskirts.

Mohamed Shahin, 39, "made a beeline" for the Azbakeya booksellers with his family in tow, like hundreds of thousands of other loyal readers, he told AFP.
"This is the most popular place at the fair, even though the good books sell out quickly because there aren't a lot of copies," said Malak Farid, an 18-year-old engineering student and volunteer.
Every year, Mohamed Attia, a 40-year-old imam from Dakahlia, 150 kilometres north of Cairo, travels to Cairo for the fair.

The Azbakeya market has long been a treasure for Attia, and it is now a necessity.