Armyman Bharat Pannu cycles his way into Guinness book with two world records
Armyman Bharat Pannu cycles his way into Guinness book with two world records
on
Apr 09, 2021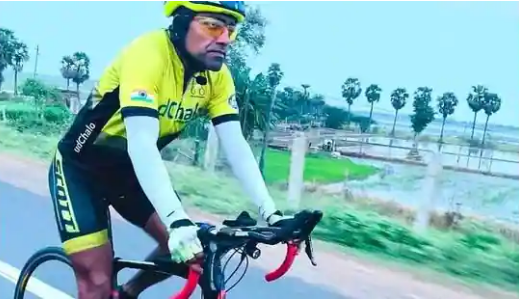 Armyman Bharat Pannu has made two Guinness World Records for the fastest solo cycling in October 2020. It was this month that he received his two record certificates. Lieutenant Colonel Pannu made the first record by cycling from Leh to Manali, a distance of 472 km on October 10,2020, in 35 hours, 32 minutes, and 22 seconds. His second record saw him begin cycling the 5,942-km-long 'Golden Quadrilateral' route, which connects Delhi, Mumbai, Chennai and Kolkata, on October 16, 2020. He started from India Gate, New Delhi, and, completing the route in 14 days, 23 hours and 52 minutes, finished at the same spot on October 30, said army officials.
Read | 15 Underrated Mystery and Thriller Novels That (Warning!) Will Make It Hard to Sleep Tonight
But Pannu's journey began in Rohtak district of Haryana where the 38-year-old was born. Son of retired army Subedar Ram Mehar Singh, Pannu calls cycling an elixir to his soul. While it has been his passion since childhood, Pannu started competitive cycling sports only in late 2016.
Source:  hindustantimes