Announcing Virtual Delhi Book Fair 2021, the 27th edition
Announcing Virtual Delhi Book Fair 2021, the 27th edition
on
Jun 04, 2021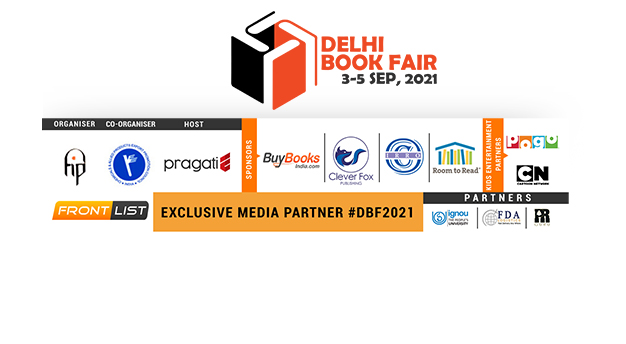 Exciting News!! Virtual Delhi Book Fair coming soon! We hope you are all staying safe & healthy during this doom and gloom that has persisted for a while now. We have always found it interesting that Books (correspondingly Reading) is not considered as part of emergency services and hence has been shut down during lockdowns. This all is about to change with another edition of the
Virtual Delhi Book Fair
, to be organized by The Federation of Indian Publishers (FIP) and Capexil and hosted by
pragatiE
, India's leading virtual exhibition platform. It will be the 27th edition of the Delhi Book Fair and will be held from 3rd to 5th September 2021. Last year it was the largest virtual book fair in the world, this year it promises to be bigger and better. Even with its outstanding success, the organizers at FIP & PragatiE suggest that it was the first virtual book fair in India and there were huge learnings which they are using to make it better this year. You will be able to do everything you enjoyed during the virtual edition last year and more. Some of the key improvements are as below:
360 degree/ 3D Exhibition layout so that people can relish the delightment of the event with the comfort of their homes
A live video chat facility that will let any user interact with authors, publishers and their favorite books through increased networking & video chatting capability
Meeting Scheduler option enabling better trade & networking
Whatsapp integration to facilitate direct and smooth communication channels
pragatiE Vichaar - A literature festival (An ensemble of experts discussing mental health issues and how to improve)
Contest, games & interactions to keep the adrenaline pumping and the endorphins flowing
Last but not the least, buy your favorite books at the best of discounts.
Frontlist has been announced as the official media partner for DBF2021. So, stay tuned to receive the latest news first. For any information related to the
Virtual Delhi Book Fair 2021
, contact
info@pragatiE.com
or
fippresident@gmail.com