Anju Seth quits as director of IIM-Calcutta, says board maligned her
Anju Seth quits as director of IIM-Calcutta, says board maligned her
on
Mar 23, 2021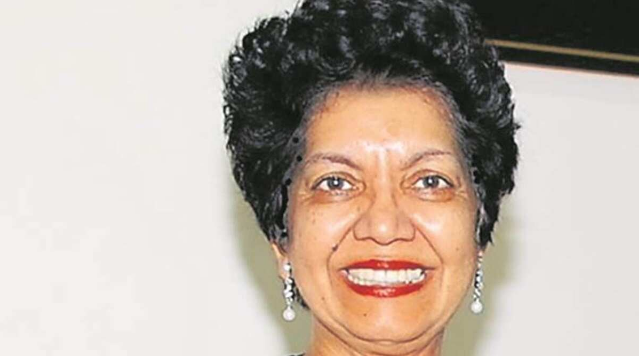 Almost a month after the Board of Governors (BoG) of IIM-Calcutta clipped her powers, Anju Seth, the first woman director of the institute, resigned from her post on Sunday. Seth cited a "breakdown of confidence" between her and board chairman Shrikrishna Kulkarni. Seth's resignation came two days after she went on sick leave, leaving Prashant Mishra, Dean (New Initiatives and External Relations), in charge as acting director. Her term was to end in February 2022. "I am disappointed as I am leaving a dream only partially fulfilled; it is not what I had sought. Yet I am proud that I tried my best and that I've disrupted the conventional barriers that were holding back the opportunity for IIM Calcutta to emerge as a world-class institution," Seth told "I hope that in the future, the institute will continue to build on a culture of transparency and accountability as core values. I have been privileged to work with many dedicated and talented people and wish them the very best for the future. I continue to be a proud alumna of IIM Calcutta and shall always be," she said. Kulkarni did not respond to calls and an SMS left by The Indian Express. The resignation of Seth comes against the backdrop of an unprecedented confrontation between the director and the institute's board. Seth had accused chairman Kulkarni of infringing on her executive powers, and the board had in turn, accused her of improper conduct. As first reported by 
The Indian Express
 on March 4, the confrontation snowballed into a full-blown crisis last month after the board passed a resolution against Seth, and divested her of powers to make appointments and take disciplinary action. In what could have increased the pressure on Seth, the BoG started an early search for her successor in the first week of March by advertising the upcoming vacancy. The IIM Act states that an institute's board should initiate a new director's appointment nine months ahead of the post falling vacant. Read more:
UK police and Oxford university open investigation into bullying of Indian student
In December, over 75% of the IIM-C faculty had, in a letter to the Ministry of Education, alleged that Seth had centralised powers and usurped their administrative and decision-making roles. The confrontation with the board is a recurring theme in Seth's resignation letter, in which she accused Kulkarni of running a smear campaign against her, and of "maligning and denigrating" her publicly with the support of the board. "The board chose to draw up various resolutions alleging vague wrongdoings and condemning me without any evidence thereof while denying me the opportunity to defend my actions (which were in the best interests of the institute)," she wrote in the letter. Addressing Kulkarni directly, Seth wrote that he had assumed executive powers to "diminish the role of the Director and of the faculty by persistent intervention, although the post of the Chairman is a non-executive part-time role". She also accused him of not taking tough action to address the root cause of the governance problems at the institute. "Instead, you have chosen an appeasement policy with some faculty, rolling back reform attempts and attempting to downplay irregularities uncovered during my tenure," she said in the letter. "The atmospherics created by you as Chairman do not allow me to function conscientiously and in keeping with the high expectations that I have of myself. In my opinion, the modus operandi of your leadership of the Board is in direct conflict with the vision of global excellence that IIM-C desires. I therefore resign from the position of Director at IIM Calcutta." Seth was appointed as the first woman head of IIM-C in November 2018. She is an alumna of IIM-C (1978) and has a doctorate from the University of Michigan (1988). She joined Virginia Tech in 2008, and headed its department of management from 2008 to 2013. Previously, she was with University of Illinois and University of Houston.
Source: indianexpress.com