An 8-year-old boy sneaked his own handwritten book in a library, turned into a hit
on
Feb 04, 2022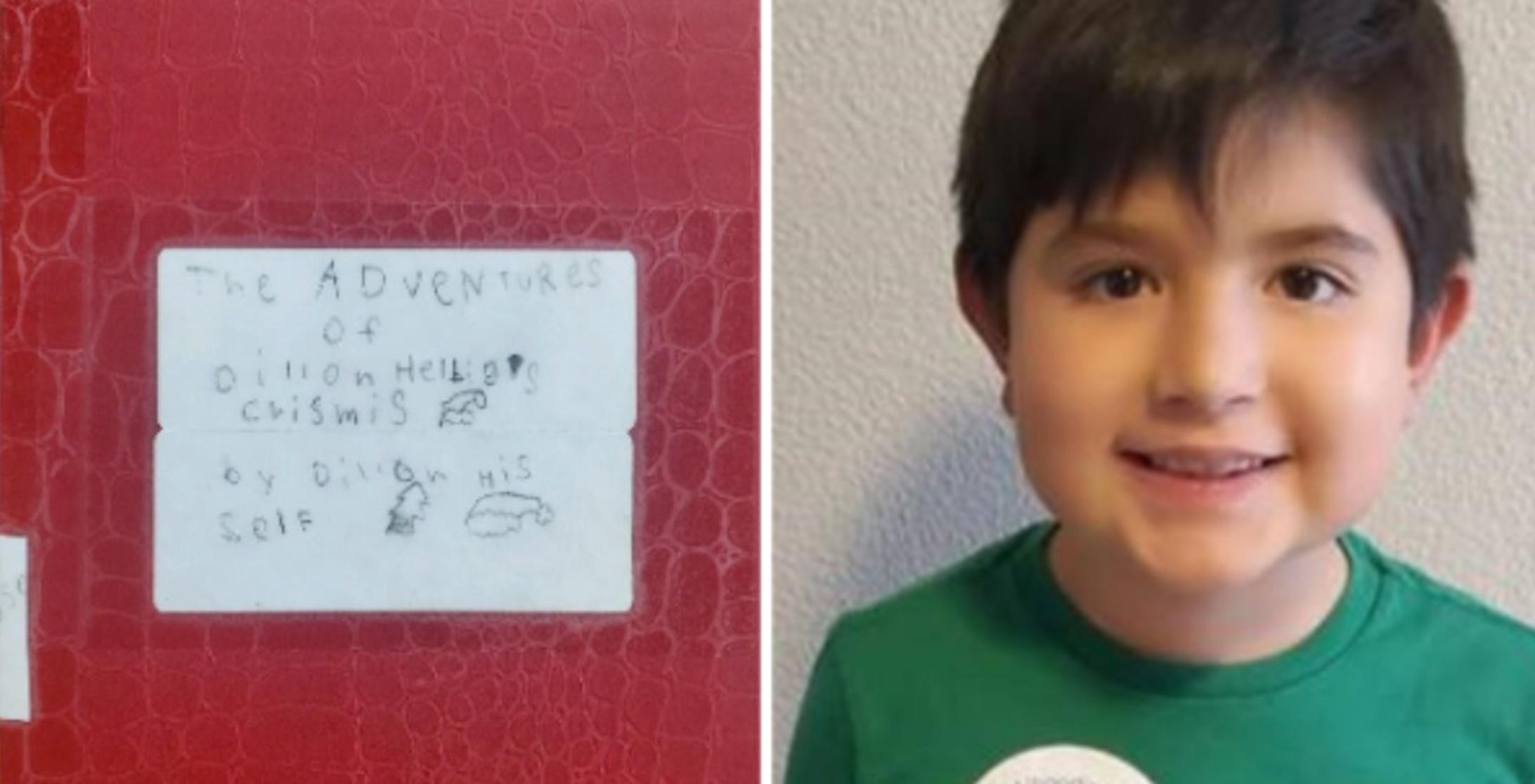 This 8-year-old boy managed to slide his handwritten book into a library and it found its audience and gained a lot of attention. It takes a lot of effort and time to gather an audience for authors and their books but success landed early on this child's feet. This now-famous kid, Dillon Helbig, was not even any need of any literary agent for his book on time travel.

It all began when Helbig was gifted a journal from his grandmother on Christmas. In just four days, the young author had filled the diary with a richly illustrated comic story. The Adventures of Dillon Helbig's Crismis was the title of the novel, which he ascribed to "Dillon His Self." The 81-page story follows Helbig's time travel adventures after a Christmas tree bursts in his home, transporting him to 1621.
Dillion's grandmother took him to the Ada Community Library at Boise's Lake Hazel branch towards the end of December. Helbig utilized this occasion to sneak his book into the library and place it on one of the shelves in the hopes of finding more attention readers.
During the conversation with Good Morning America, Dillon said, "I always had a love for books and libraries. I've been going to libraries a lot since I was a baby. I wanted people to read."
When asked how did he get the idea to leave the book on a library shelf, he responded, "My dad did this when he was a kid and kept doing it. He had a lot of records. I didn't know he had 100 of them; I only had one book," he said.
Later, Dillon confessed to his parents what he did and his mother called the library to get the book back. However, library manager, Alex Hartman, was so impressed that he decided to add the book to their system and allow people to officially rent it out. The book was put in the graphic novel section and 56 people are currently waiting in line to get Dillion's comic book.