Amnesty International, Angelina Jolie and Geraldine Van Bueren partner to author child rights book
Amnesty International, Angelina Jolie and Geraldine Van Bueren partner to author child rights book
on
Oct 16, 2020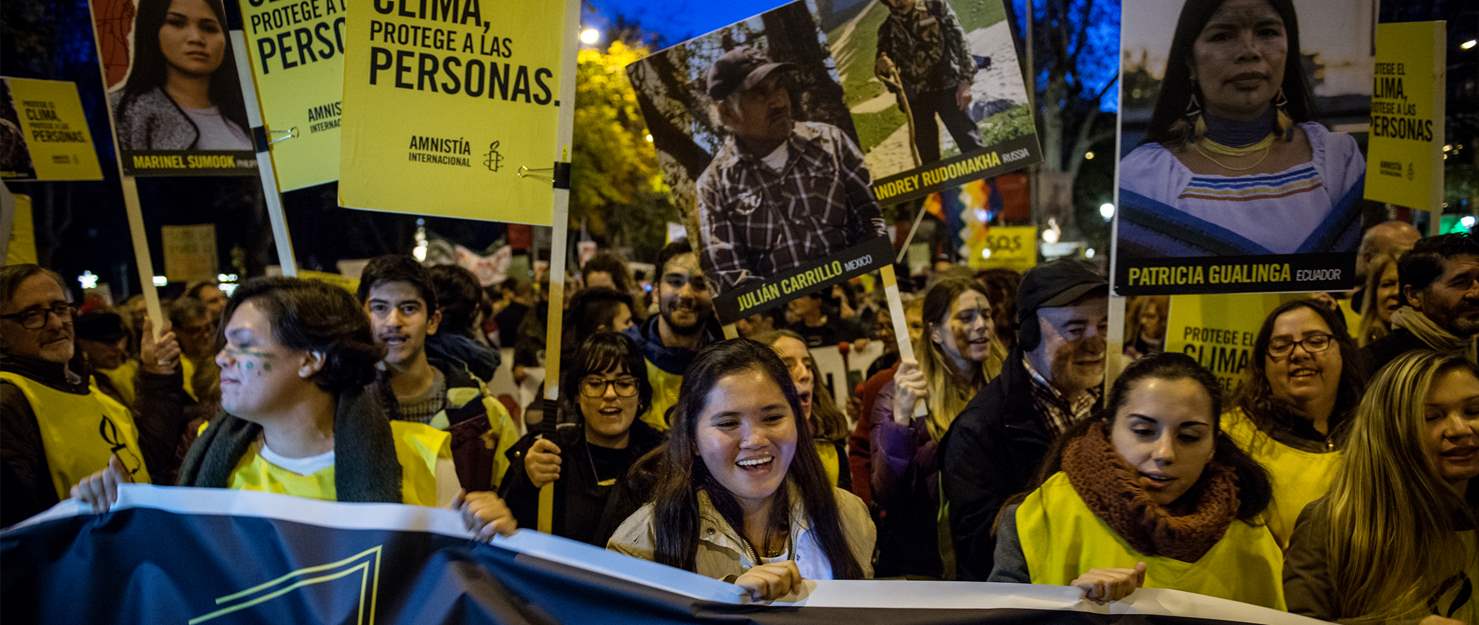 Amnesty International and Angelina Jolie announced today that they are collaborating on a book for teenagers, informed by children and young people, highlighting the rights contained in the UN Convention on the Rights of the Child. The project has been prompted by a shared concern that children and adults are often unaware of children's human rights, meaning that children are left vulnerable and without redress when these rights are not upheld. The book was written in consultation with child rights lawyer Geraldine Van Bueren QC, one of the drafters of the landmark convention that gave children their own unique set of rights for the first time.
Know Your Rights
(And Claim Them)
 is being published in September 2021 by Andersen Press in the UK and other publishers internationally. It comes at a time when unprecedented numbers of children are protesting around the world, in the streets and online, against the climate emergency, racism and gender inequality, among other issues. The book's vision is for all teenagers to know and be able to claim their rights, no matter who they are or where they live.
Angelina Jolie said: Today we have youth engaged and ready to fight. But many struggle with misinformation from adults, a lack of awareness of their rights, and a lack of knowledge of how to use the specifics of their rights, applying them to the country and circumstances in which they live. We need to give them the tools to strengthen their fight and empower them. Amnesty, Geraldine and I hope to get these books into the hands of young people, and for them to be a guide that they can carry with them and use. Not just to inform them, but to activate them and serve as a source of reference where needed.
The book is aimed at children 13 years and up, and sets out the main groups of rights and how they apply in the real world in relation to a range of issues including freedom of expression, gender and racial equality, health, a clean climate and a sustainable environment.  Each group of rights is accompanied by real-life accounts of child activists who have fought to make a difference in every corner of the world, as well as quotes in their own voices. It also includes a guide for children on how to claim their rights – through campaigning and protesting, educating themselves and others, navigating the law and challenging injustice at home, in school or in the community and at national and international levels. "We at Amnesty are delighted to work with Angelina Jolie, Geraldine Van Bueren and young people from around the world to create this powerful book. It has been desperately needed since the UN Convention on the Rights of the Child gave children their own unique set of rights," said Nicky Parker, Publisher and Literary Partnerships Lead at Amnesty International. "Many children face daily violations, like extreme hunger, homelessness and trafficking. But whoever they are and wherever they live, they have the right to know their rights. This book empowers young people with the facts and the tools they need to stand up for themselves and each other." Dujuan, 14, an Arrernte and Garrwa Aboriginal boy from Australia, who features in the book, said: "For us kids in Australia we had the stolen generations and Aboriginal kids are still being taken away from their parents by the government. This history of fighting (resistance) lives in us. In our blood, it runs. We need to learn about our rights, at home and at school, and share everywhere what happened and is happening to kids like us. We need to know our rights to be able to fight for a better future."