Amman International Book Fair concludes
Amman International Book Fair concludes
on
Oct 04, 2021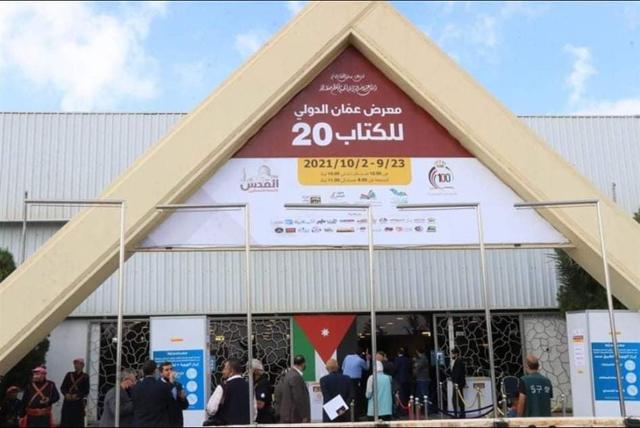 AMMAN — Amman International Book Fair ended on Saturday, receiving positive views from citizens and participants.
Under Royal patronage, the 2021 Amman International Book Fair kicked off on September 23 at the Amman International Exhibition for Cars located on airport road.
"Different books on different subjects were displayed. The book fair is truly my happy place," Ghadeer Rami, a Jordanian avid reader who attended the fair, told The Jordan Times on Saturday.
Rami also said that what she likes the most is the fair's book signing sessions.
Amman International Book Fair is a place that brings together very well-known authors, publishers, and book lovers, she concluded.
As for Wesam Mohammad, a mother of three, she said that she lets her kids choose their own books when going to the book fair to let them develop their own reading preferences.
There are always interesting contests for kids, to motivate and connect them more with books. My children enjoyed their time at the fair," she said.
Hani Karim, a book seller, told The Jordan Times that "this fair is considered a major book event in the Kingdom and it is therefore very important for exposure, whether for an author or publishing house".
He added that a book fair is a great place to explore the newest trends in the book industry.
The fair has attracted 360 local, Arab and international publication houses from 20 countries.
SOURCE- Jordan Times