American Betiya: The Revolutionary Indian YA Book
American Betiya: The Revolutionary Indian YA Book
on
Mar 24, 2021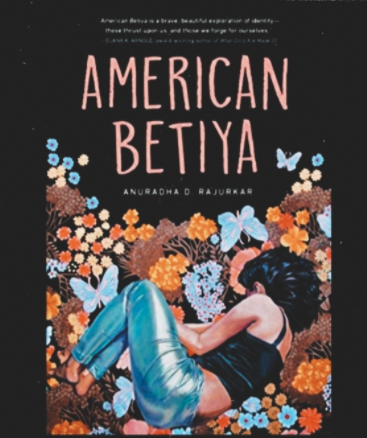 Where do I even start with American Betiya? As a little kid, I always wanted to experience life in an American high-school, what with One Tree Hill and A Cinderella Story. While this desire sustained with To All The Boys and Never Have I Ever, the complications of 'Culture Shock' never occurred to me. The ideas of prom, unhindered PDA, having my lover over for dinner and full freedom to live my life used to smite me, leading me to take my culture for granted. Even though I'm still not very enthusiastic about some elements of my culture, I am learning to embrace it and no longer feel the need to run away from it or take on a fake identity.
What Is The Book American Betiya About?
In her debut novel, Anuradha D. Rajurkar pits Rani (a girl from an immigrant, conservative Indian family) in a romantic relationship with Oliver (an emo-punk artist with family issues) who though charming at first, starts showing some serious racist red flags which inhabit him unconsciously. The author describes Oliver as Rani's mother's worst nightmare in the first line itself. But after the first five chapters, Oliver not only smites Rani but the readers as well. Even though their relationship moved way too fast for me to start shipping them, I found Oliver to be an acceptable boyfriend. I gave him a pass, though I saw the impending doom very well And then the red flags. What starts with the cute and cliched 'Princess Jasmine' nickname, transitions into something very, very horrendous in chapter thirty-one. I will never be able to get that scene out of my head. Not only was this scene a witty description of racist fetishes but also a mark of toxic relationships where people try to replace the absence of actual intimacy with sexual favours for short-term happiness. 'This is something I can give him.'
Why Did I Find The Book Interesting?
The fact that Oliver accepted Rani's cultural background only so far as it heeded to his needs and wants, without actually comprehending their spiritual and sacred depth pressed my buttons and left my eyes wide and jaw dropped. I'll have to give it to Anuradha's fearless and witty writing here because this scene was a masterstroke. A bit traumatic and extreme yes, but it sort of made up for the slow-paced, honeymoon-phased first part of the book. Couple this with Oliver's mural in chapter thirty-eight and bam! My heart really reached out to Rani. What I felt at that point cannot be put into words, because with these two scenes as the late climaxes of the book, it just hits you all at once like a revelation when you just want to look into the author's eyes and shout, "OH MY GOD, I FREAKING GET YOU!"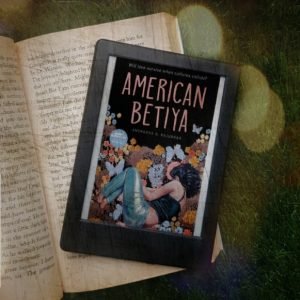 What Did I Like And Not Like About The Book?
The title and Indian rep idea had me sold. Rani's forbidden love struggles were very relatable and hit perfectly home. The Indian food descriptions were a cherry on top. But the extremity of conservativeness portrayed was one thing that irked me. Not allowed to have lovers or indulge in physical intimacies is understandable, but not even having a boy as a friend, that too in America, felt a bit too much. But I guess, that was somehow balanced by Rani's easy sneak outs and her feminist af bestie Kate, who was a delight. Rani's and Kate's friendship was indispensable and a huge plus for the book. The posthumous backstory of Rani's cousin Nilesh also successfully supported the major themes in the book. As for things not-good, I fell asleep twice in the first half lol. The book could use some uniformity in pace. While I read the first half in 3 days, I finished the second half in one go where the two banger scenes I mentioned above take place. This factor also leads to the author not being able to explore some latter developments in the book as deeply as readers would have liked.
Why Should You Read American Betiya?
Nevertheless, the book was a statement and a memorable read for me. It highlighted how deconstructing prejudices – which exist in all of us, sometimes unknowingly – is not an easy and comfortable process. To Rani, Oliver symbolizes liberation from a culture that imprisons her. But how can he free her from something he doesn't even understand? In the epilogue – which was another one of my favourite scenes – Oliver exclaims that they could have worked it out. He blames Rani's parents and their intolerance when it was actually the other way around. Real relationships don't put the blame on external circumstances. No matter how hard Rani tried, her efforts were never enough for Oliver because he saw the idea of forbidden love as idiotic. He never tried to understand where Rani was coming from. I can't seem to get my head around how a non-own-voices reader will perceive this book. As for an own-voices reader, it was quite revolutionary, like nothing I've ever read about. Exploration of relationship dynamics (both mental and sexual), family and friendship drama, interracial complexities, good character arcs and powerful and seamless writing – for the third time in a review – American Betiya was a hindsight banger!