Amazon added 10 books to read in 2020
Amazon added 10 books to read in 2020
on
Dec 20, 2019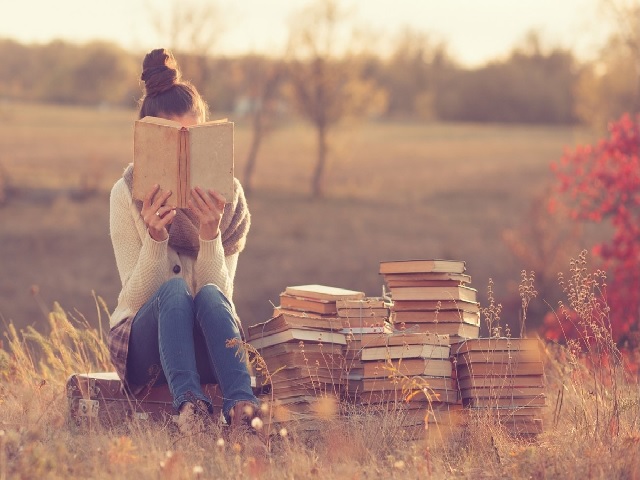 The new year is coming closer day by day. It's time for new resolutions, new movies, new series, and new books. It's time to renovate your bookshelf with new fiction and nonfiction books released on Amazon. 
Here is a list of 10 books that were recently added by amazon to take place in your bookshelves in this new year.
Mind Master: Winning Lessons from a Champion's Life
A game which is all about the mind plan. Learn about the strategies of this complicated game by the world-famous and nation's pride Viswanathan Anand who is the author of this book.
When it comes to games, people always think cricket as their first choice for enjoying. Keeping this game forward, here Anand has compiled his knowledge and strategies in this book to present to readers to know about chess and its fun.
The Man Who Solved the Market: How Jim Simons Launched the Quant Revolution
If you are interested in reading about how the biggest minds work and impact the industry form their work then you just can't miss this book. Zuckerman, a veteran Wall Street Journal investigative reporter, digs deep into the story of the greatest money maker in modern financial history, Jim Simmons.
Jim Simmons is famous as a world-class mathematician. He has a remarkable career as a mathematician. Nobody can come close to his career and his records. 
Another intellectual book by Rajdeep Sardesai which talks about the major winning of BJP in May 2019 elections. This huge winning was noticed and talked about by everyone. From a 'Bhakat' to anti-Modi, everyone was just discussing the results.
This book is for all those political readers who are interested in reading and learning about the politics of India. This book analyzes all the facts political factors of this election.
I've Never Been (Un)Happier
Depression - it's just not a simple word, It is a cry for help. Depression is a sickness that affects deeply and is hard to deal with.
The author of this book is the daughter of Mahesh Bhatt and Sister of Alia Bhatt, Shaheen Bhatt. She recently opens about her fight with depression in an interview.
She was diagnosed with depression at the age of 18. She has shared her challenges and experiences while living with this sickness for several years.
With this changing time, we all are dealing with a busy and stressful schedule. We don't find time for ourselves to enjoy our own company. Our minds are always wandering somewhere. In such times, all we need is something to calm down our busy brain and to relax mentally from stressful schedules.
Author Shwetabh Gangwar has penned down some helpful 'life mantras' which will help you to find a way to come out from all the stress and negativity from your life.
Gangwar is a professional problem solver who has been contacted by people across the globe. This book will give you all the answers to your problems and bad experiences to the point.
Wrecking Ball Diary of a Wimpy Kid
It's time to open the time travel portal and visit your childhood by reading this book. This 14th Diary of a Wimpy Kid book is written by the international bestselling author Jeff Kinney.
You can add this book in your edition and use it as the storybook for your small brothers, sisters or kids. One of the best childhood book to have it in your collection.
Dear Stranger, I Know How You Feel
Readers love to read stories, poetry, etc. Often readers are also interested in writing poems of their own. Author Ashish Bagrecha has written inspiring poetry in this book.
The poems give a message of hope and inspiration in a very positive way to lead your life. 
The Daughter from a Wishing Tree: Unusual Tales about Women in Mythology
The book is a collection of the stories of the remarkable women of Indian mythology. Author Sudha Murty has written beautifully in her unique style about the women who frequently led wars on behalf of the gods, were the backbone of their families and makers of their destinies
The stories of powerful women will remind the idol women in your life.
The Tyrant's Tomb (The Trials of Apollo #4)
Fiction lovers you just can't miss this book to add it in your thrilling collection. Author Rick Riordan takes you to the journey of a story where an 'Apollo' got banished from Olympus and turned into a human.
The book narrates his adventurous journey and his tragedies. A book with a gripping story where a reader just cannot take their hand away from it. 
Author Savi Sharma has narrated a story of lovebirds, Jhanvi and Ashray. The story sends the message of recovery and light, love and care for each other. Experience the journey of love in a simple writing style of the author.
These 10 books are the new entries on Amazon with the pocket-friendly prices. Order these books and start your 2020 with a whole new collection.