Frontlist | Amar Ekushey Book Fair to be held at Bangla Academy
Frontlist | Amar Ekushey Book Fair to be held at Bangla Academy
on
Jan 19, 2021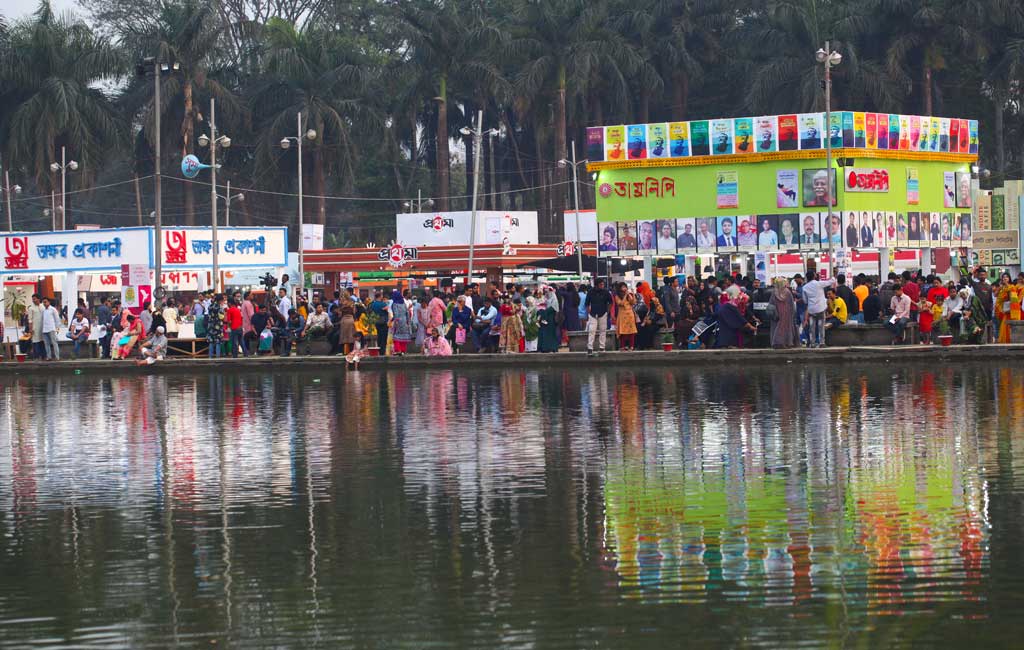 Earlier, Bangla Academy had announced to organize the fair virtually
The month-long Amar Ekushey Book Fair 2021 will be held this year in a traditional way not virtually.
A proposal will be sent to the Prime Minister Sheikh Hasina proposing February 20, March 7 and March 17 as possible dates to commence the book fair, State Minister for Cultural Affairs KM Khalid told on Sunday.
He was addressing a special press conference on Sunday at Shamsur Rahman Seminar Room at Bangla Academy premises after holding a meeting with publishers.
He said: "Today [on Sunday] we have discussed how we can organize the book fair in the fastest possible time if thae Covid-19 situation is brought under control or the vaccination program is commenced in the country. However, we decided to organize the fair physically, not virtually."
"We have been planning to commence the fair from February 1, but it's getting impossible. Now, we want to end the fair before Ramdan, to be started from April 12, and thus we will give the proposal to the premier with three congenial dates," he added.
Earlier, a meeting of publishers was also held with State Minister for Cultural Affairs KM Khalid and Director General of Bangla Academy Habibullah Siraji at 11am.
Replying to a query whether the fair will start from February 20 or not, the minister said: "We can start the fair on February 20, if the Covid-19 situation gets under control or vaccination is started by the time. Otherwise, it will not be possible to start the fair before March."
Director General of Bangla Academy Habibullah Siraji said: "We are ready to start the fair on any three dates. However, we will be waiting for the approval from the premier as it now depends on her consent."
"If the premier allows us, we will commence the book fair from February 20 with special management to hold the spirit of Amar Ekushey, though it will be a little bit difficult for us," he added.
Earlier, Bangla Academy had announced to organize the fair virtually instead of traditional manner considering the pandemic situation. However, some authors and publishers gave consent while some others disagreed with the decision.
Source: Dhakatribune