After Facing Loss for 7 Consecutive Years, 106-Year-Old Publishing Company, Saves Itself from Closing
Barnes & Noble is a private corporation that doesn't publicly disclose its profit and loss statements.
on
Feb 02, 2023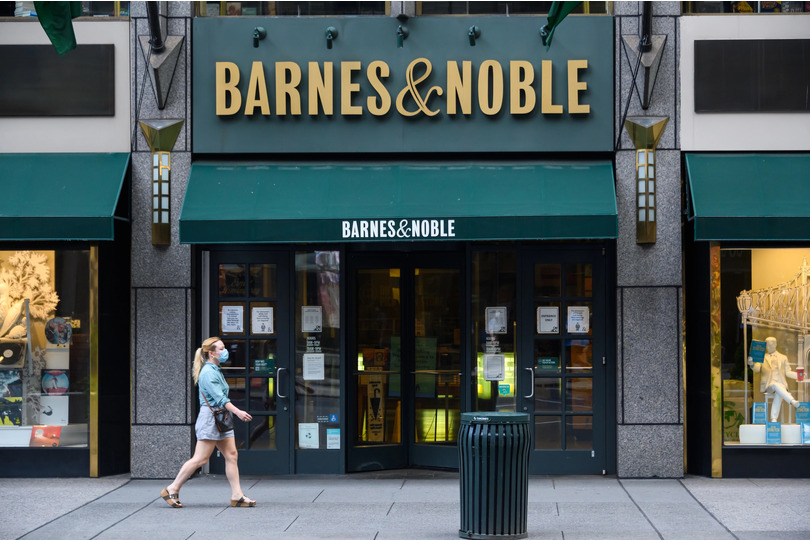 Not long ago, it appeared Barnes & Noble was headed for extinction.
The massive book business announced its seventh consecutive quarterly loss at the end of 2018, with a loss of $27.3 million on $117.2 million in sales. Barnes & Noble removed its fourth top executive in four years that summer, indicating the company's administration was in disarray. Its retail presence was reduced to 630 sites from 728 during the preceding ten years due to 98 shop closures.
The now 106-year-old business was up against what appeared to be impossible competition from e-commerce giant Amazon.com and a shift among users from traditional books to e-books.
However, its attempts to directly challenge Amazon by releasing a Kindle-like e-reader called Nook and selling books online from its website have never really paid off.
The hedge fund Elliott Management acquired Barnes & Noble in the summer of 2019 for $683 million, which is over twice what stock market analysts estimated it to be worth.
Elliott appointed James Daunt the CEO of Barnes & Noble after taking over. The Cambridge-educated Daunt took over as CEO of Waterstones, a failing British retail company that Elliott had purchased in June 2018. Daunt had previously founded his network of small bookshops in Britain.
The 59-year-old Daunt broke the chain to the point that he earned the nickname "the guy who saved Waterstones."
Some people in the book business believe Elliott's purchase of Barnes & Noble is an effort to strengthen Daunt's leadership abilities. (Daunt is the CEO of both businesses.)
Daunt told me over the phone from Cary, North Carolina, a stop on an inspection tour of Barnes & Noble shops on the Eastern Seaboard, "Barnes & Noble was suffering a remorseless erosion of book sales as they placed more and more items that weren't booked into their stores, which weren't selling." Since then, we've altered the product mix in our stores and placed a much greater emphasis on books.
"Nice and healthy growth in overall sales, led by a large increase in book sales," he claims is the outcome. Batteries, electronic chargers, and water were among the "a ton of completely irrelevant products" that Daunt removed from the shelves of the stores. She said they belonged in a CVS or Target, which "perfectly sensibly sell you everything you need for everyday life, but which made absolutely no sense in a bookstore."
Books are the only items still available, along with certain CDs and DVDs of music and movies, toys for kids, puzzles, board games, and paper products like diaries, notebooks, and greeting cards.
We focused on items that complement the main book offering and that a book consumer would naturally assume belong in a bookshop, such as anything related to writing.
Barnes & Noble is a private corporation that doesn't publicly disclose its profit and loss statements. However, its publicly disclosed growth plans give a solid indicator of how well the firm is doing right now. In addition to the 22 locations it now has, the business anticipates opening around 30 more this year.
If everything goes according to plan, the business will have a few more locations than the 627 it had in January 2019 before being acquired. However, many of the new sites won't be as large as the megastores that made up the Barnes & Noble footprint in the past.
The book industry no longer worries that Barnes & Noble would follow Borders, which closed its doors in 2011, into the abyss, which would have eliminated miles of retail bookshelves from the market and seriously hurt book sales. This is one benefit of the shift in management.
Even some small bookstores, who formerly viewed Barnes & Noble as an evil empire, are almost relieved by the prospect of its survival, primarily due to the presence of a more evil competitor in the form of Amazon.
According to Darryl Holter, co-owner of Chevalier's Books in the Los Angeles neighborhood of Larchmont Village, "Our view of Barnes & Noble as a threat is different from what it was because I see them in some sense as a counterweight to Amazon — a counterweight that we can't be because we don't have that sort of volume."
Barnes & Noble's apparent reversal isn't just the result of Daunt's plan, it partially reflects a record-breaking increase in book sales since the epidemic began.
The number of print books sold in 2021—825.7 million—was the largest ever reported by the sales tracking service NPD BookScan since its inception in 2004 and represented a rise of 9% from the previous year.
According to the Association of American Publishers, book publishing income increased 12.3% to a record $29.33 billion for the same period. Sales in brick-and-mortar retailers increased by 23.9% in 2021 as COVID restrictions began to loosen, reaching $6.22 billion. Trade book sales, which include consumer fiction and nonfiction, increased by more than 40%.
Despite fading a little in 2022, the sales boom still outperformed 2020.