A Saudi Literary Agency is set to Revolutionise Children's Book Publishing
Elevate your artistic journey with Layal Idriss and Radish House Agency – your trusted partner for superior creative services and guidance in Saudi Arabia's vibrant creative industry.
on
Nov 21, 2023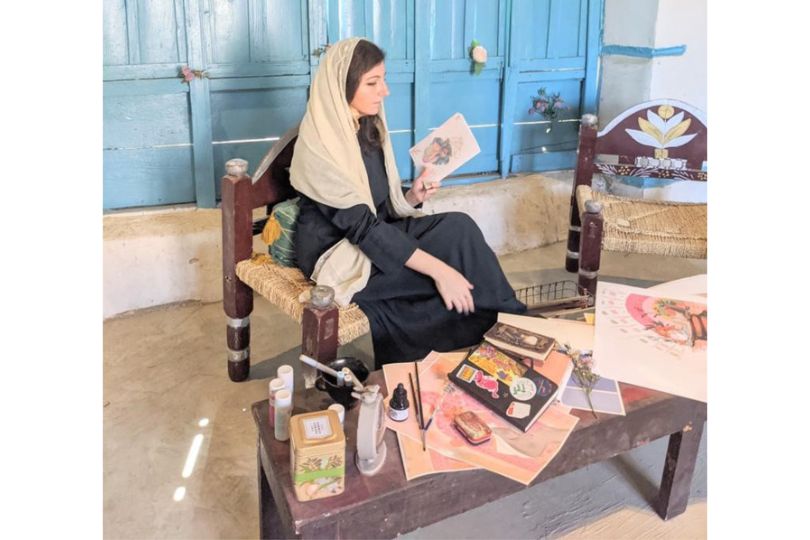 Layal Idriss, creator of Radish House Agency, has begun on a mission to give assistance,
guidance, and superior creative services in order to overcome the issues encountered by artists and creatives in Saudi Arabia. Idriss aspires to elevate the local creative scene and contribute to the growth and development of the Saudi creative industry, with a concentration on the publishing business.
Inspired by the difficulties artists face in achieving work-life balance and the need for a supportive community, Idriss, along with her husband and partner, founded Radish House Agency, which aims to bridge the gap between artists and clients by providing a skilled and reliable team to meet the creative needs of clients while providing comfort and support to artists.
"We understand the pains and discomforts that artists face, and our goal is to provide them with the nourishment and guidance they require." "We want to create a space where artists can connect and collaborate, as well as help clients find high-quality creative services," Idriss told Arab News.
The publishing sector, particularly the children's book market, is one area where Radish House Agency focuses its efforts. Idriss emphasised the prevalence of books lacking in innovation and design, as well as the need for locally produced books with high-quality pictures and standards. As a result, the agency, in cooperation with Dar Waraqa, intends to revolutionise the Saudi and Arab children's book markets by introducing new ideas and extraordinary talent.
She also emphasised two important ways in which the agency assists Saudi creatives in the publishing business.
"Firstly, we brought our experience in art academia to the fingertips of artists from all over the world through our RAD Learning platform and ensured that Saudi-based artists receive support through translating content and offering mentorship opportunities," Idriss said in a statement.
Character design, children's book authoring, children's book artwork, and other courses are available at radishhouse.com.
"Secondly, we offer our creative services to other publishers and work with them on understanding the value of high-quality visual appeal accompanied by new and improved themes and topics that interest children and feed their imagination as well as enhance their creativity," she went on to say.
Idriss showed interest about collaborating with numerous local and international companies and organisations when asked about potential projects and partnerships. Collaborations with the Ministry of Culture, Chalhoub Group, Penguin Random House, Dar Al-Hudhud, Zingo and Ringo, and others are notable. The agency's growing customer list demonstrates their dedication to providing great creative solutions.
"(The) Ministry of Culture is an excellent client and one of our most ardent supporters." "We work on so many incredible collaborations," Idriss explained.
In the future, she sees Radish House Agency having a critical role in the growth and development of Saudi creative industries. The agency aspires to stand out by creating innovative and visionary projects with a focus on storytelling.
"I was thrilled to have discovered and collaborated with Radish House Agency," stated Nouf Al-Qethami, senior brand manager at Saudi Coffee Co. Their choice of Saudi creatives and artists is unrivalled and excellent. The crucial guidance and mentorship given by their seasoned team distinguishes this community.
"Working with Radish Agency has not only inspired me, but it has also fueled my own creative endeavours." It was an honour to be a part of such a welcoming and loving atmosphere that actively encourages growth and creativity."
Idriss and her team are committed to connecting their services, passion, and dedication with the essential values of the Saudi Vision 2030, hence contributing to the Kingdom's goals being met.