A Riveting Journey into the "Power of Nature'' by C.L. Peache : Book Review
Explore the captivating book review of 'Power of Nature' by C.L. Peache on Frontlist.
on
Sep 07, 2023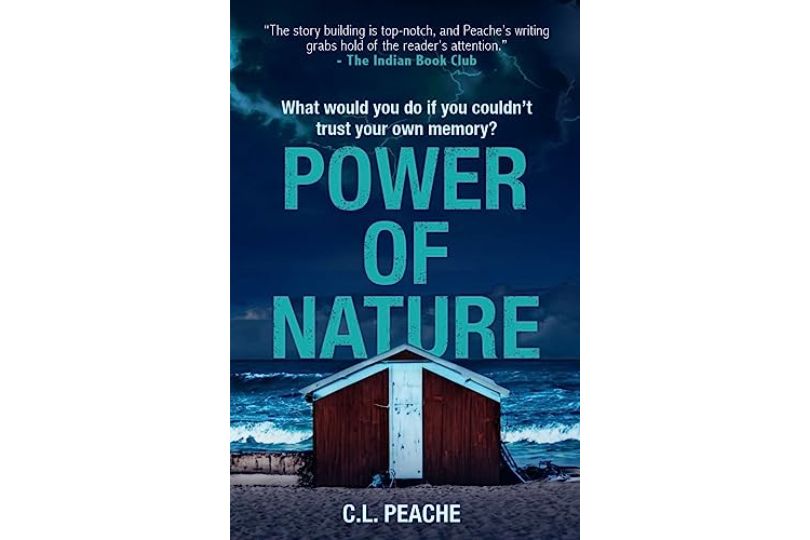 Harriett appreciates the beach's serenity and restorative characteristics. As she settles into her new life, she cautiously attempts to make new friends. The story begins on a beautiful sandy beach; as one might expect, there could be no better way to start.
Harriett, our protagonist, has returned to her real life after spending traumatized days that grew into years in prison.
However, the most perplexing question of the hour is how real this life feels to her. The question is whether she is prepared to confront her actual life. Harriet is almost convinced she has put her traumatic past behind her when she strikes an uncanny connection with a beautiful stranger on the beach.
Our protagonist meets a handsome man on the beach named Mike, and just when she believes her life is returning to normal, that everything will be okay again, a turn of events occurs. Mike's dog discovers a person's hand on the beach on just another day at the beach, and her past is unlocked once more.
However, the discovery of a body on the beach upends her existence. Harriet finds herself questioning everything and everyone in her life, including herself.
Because Harriett is keeping something from you because of her horrible past, she can't trust her childhood memories. As suspicions regarding the deceased body mount, questions are being asked, and investigations are being done.
And Harriet is caught in the crossfire.
The book is an exciting roller coaster ride, constantly shifting back and forth between present and past like a swinging pendulum.
The audience would adore every detail.
The tale construction is excellent, and the author's prose captures the reader's attention.
Will Harriett's past forever taint her future? Will she be able to regain her memory? Will love and nature's healing power be enough to help her overcome her past traumas?
The Indian Book Club recommends this thrilling read to everyone who can't put a book down once they've picked it up. It's a page-turner, and there's a lot of healing in the flow of it. The book is written in simple language that everybody can understand.
It is a brief read of approximately 250 pages and is a quick one-time read.
The title is another powerful aspect of the work. And, as abstract as it may sound, the force of nature is rooted in the core character. As a result, don't judge the book by its motivational title; it's a riveting story you must read.
It is highly recommended for any thriller fans out there.
Also, if you're stuck in a rut, this book is just what you must read right now!