A publishing house in Srinagar donates 1,000 books to people in quarantine
A publishing house in Srinagar donates 1,000 books to people in quarantine
on
Mar 25, 2020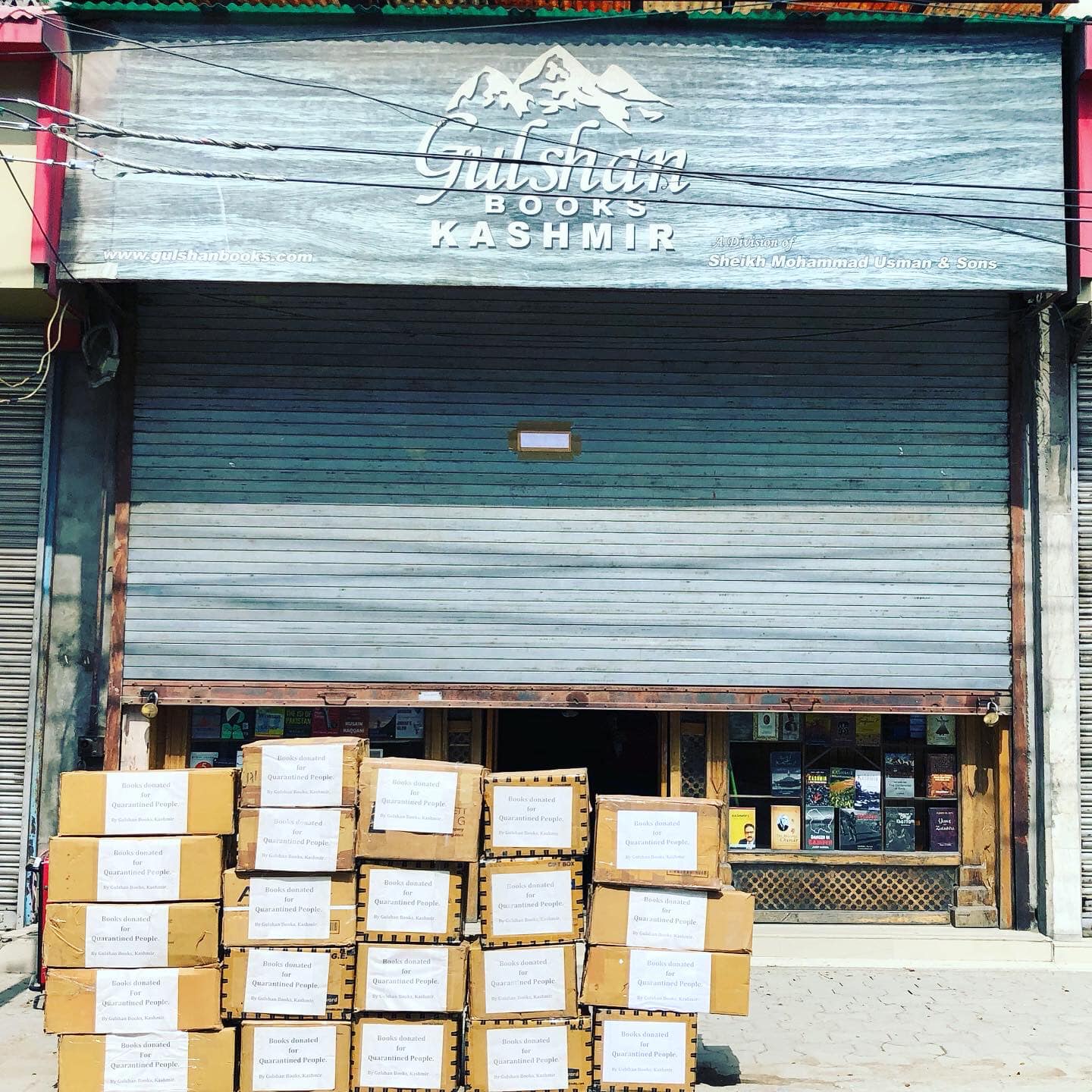 The Covid-19 pandemic has affected the whole world and now there is the lockdown in the whole nation. The government of Indian has advised people to stay inside and spend the quarantine. "Gulshan Books Publishing House" in Srinagar has donated the books to the people who are at quarantine centres in Kashmir.
The publishing house also has a bookshop-cum-cafe in the city. The owner of the publishing house Sheikh Aijaz Ahmad said about donating the books, "We are utterly happy to have donated 1,000 books to all those who have been kept at different quarantine centres in the valley. We are trying our best to help them open the doors of knowledge to enlighten their minds in this strenuous time."
The Bookshop-cum-cafe is situated at Nehru Park in the middle of Dal Lake housing.
Due to the outbreak of coronavirus, cities are having the lockdown. Schools, universities, shops and everything is close as people are advised to stay away from the streets. Srinagar Mayor Junaid Azim Mattu has taken a great step by arranging the free sanitary napkins for the women at the quarantine facilities.
The mayor recently tweeted, "A total of 700 boxes of sanitary pads are being delivered to all quarantine facilities housing female students free of cost - as promised. Thank You to Mr Aqib from Seha for prompt volunteer action."
For more latest news stay tuned to
Frontlist