A list of 13 gifts for book lovers
A list of 13 gifts for book lovers
on
Dec 12, 2019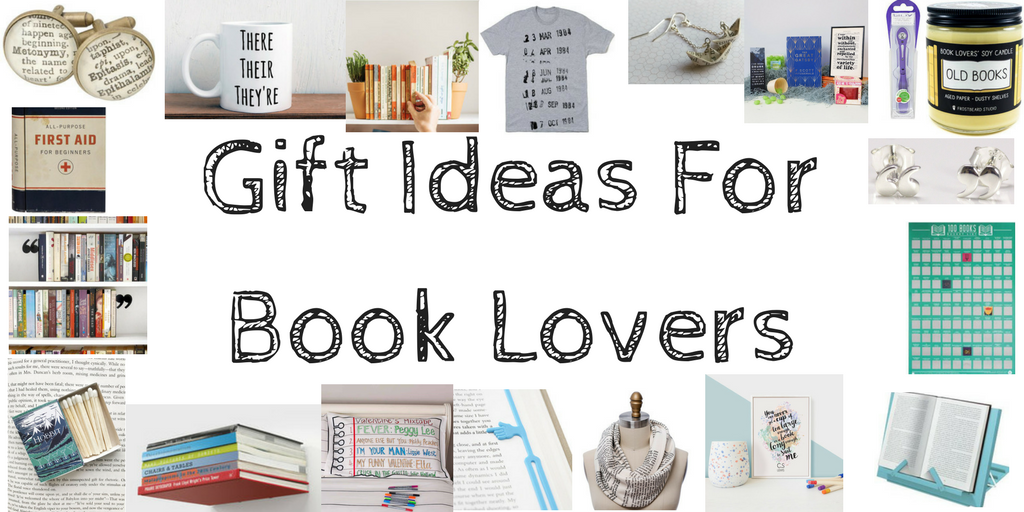 It is the season of love, celebration, gifts, and warm cozy hugs. The celebration is all around us and people are getting excited to unwrap their gifts. It is really hard and confusing to choose gifts for a lot of people especially the nerdy ones. What could make them happy apart from books?  If you are thinking the same question then here is a list of gifts that could be best suited for them. 
Ebook
If your bookworm friend is a book+tech lover then it could be the coolest gift for him/her. You can choose between Kindle Paperwhite and Kindle Oasis. They both have amazing features in it. They are waterproof with a backlight and are easy to carry. There is a slight difference between them, Oasis has page-turning buttons in it and luxurious in all ways.
An Ebook subscription
Nowadays, getting subscriptions to your favorite online streaming apps from your friend could be the best gift. Having an Ebook subscription is like having a whole bookstore in your hand. There would be hundreds, thousands of books with all different genres. Get your friend signed up for Kindle Unlimited an ebook subscription so he/she will have access to audiobooks, magazines, and newspapers.
An Ebook case
We all love gadgets and protect them like a baby. It's time to take care of the ebook by gifting a protective cover or case. It will become a shield of the ebook and protect it from scratches. If your friend likes to have some snacks while reading, the case will protect it from them too.
The covers are nice to hold and look really cool.
A popsocket
Popsockets are trending in the market for quite a while now. It's time to gift a popsocket to your ebook buddy. Popsockets make the grip very easy and comfortable. They make the Ebook steady while you place it on the table for reading. They come in many various styles and in tons of colors. You can have a great range to choose from. 
Funky bookshelves
We are done with tech gifts, now let's talk about the funky decorative gifts. We all love to decorate our room with the cool stuff which we love. Stylish, funky and floating bookshelves could be one of the best decorative gifts a bibliophilia can get. There is a big range of different kinds of bookshelves, just find out the most suitable one for your friend.
Literature mug
Mugs are one of the favorite gifts for the reader. "I drink and I know things" quote gets literally true for a reader and its literature mug. There are a variety of literature mugs available in the market. From desi to philosophical quotes, all are there to 
English tea bags with quotations
Tea and books always belong to each other. The fun of reading gets double while sipping the English tea from your literature mug. These English tea bags have fun quotations on the tag, so the reader friend can get more intellectual feel by reading those quotes. 
Bean bag
Ahh! What else you need to feel comfy while ready. A cozy and fluffy bean bag is the most comfortable place to read. Sitting comfortably on your warm bean bag, with literature mug, sipping English tea sounds like the most luxurious feel in this winter. 
Gift a bean bag to your friends so they could spend their winters on the cozy spot with their favorite books. 
Tote Bag
Book lovers just leave their book for any minute. They love to carry their books everywhere they go. While going outside like - college, cafe, market book lovers keep their book to themselves all the time. While traveling in the metro, buses, public transport, reading is the favorite time pass for them.
Tote bags make it easy for book lovers to carry books everywhere they go. The bags come in different range and style. There are also customized tote bags in the market. Just select your theme and design your tote bag.
Booklover's journal
Every bookworm has a list of his/her most desirable books to read. Booklover's journal just helps them to keep track of their books they have read from their desirable list. It helps in collecting the data of a book lover that he/she has completed. 
Once you gift this to your pal, you can take a sneak peek in it to see which books they have completed so you can gift them the new ones. 
Personal library kit
It helps to make a proper record of the books a person borrows from the library or wherever.
If your friend has a collection of books than others probably borrow books from him/her.
Your bookworm can have the experience of a librarian while managing all the records. The kit comes with a due date stamps, due date cards, and other things which are necessary to maintain a record of the borrowed books. 
Scented candles
These candles have the smell of the library in it. It is made of soy wax which smells warm honey library scent. It gives you the feeling of reading in a library without visiting a library. 
If your busy nerdy friend doesn't have time or too lazy to visit a nearby library then it could be a great gift for him/her.
A leather bookmark
Every bibliophilia also has a deep love for bookmarks. They are like a signature gift for your dear buddy. There are many types of bookmarks available in the market, one of them is the leather bookmark. It looks classy and sophisticated with the books. You can also personalize it as per your choice.
Now you have many options to reduce your confusion for gifts. Choose whatever you want for your buddy or a family member and make their winters special.