A Cop in Cricket : Book Review
by Neeraj Kumar
on
Apr 14, 2023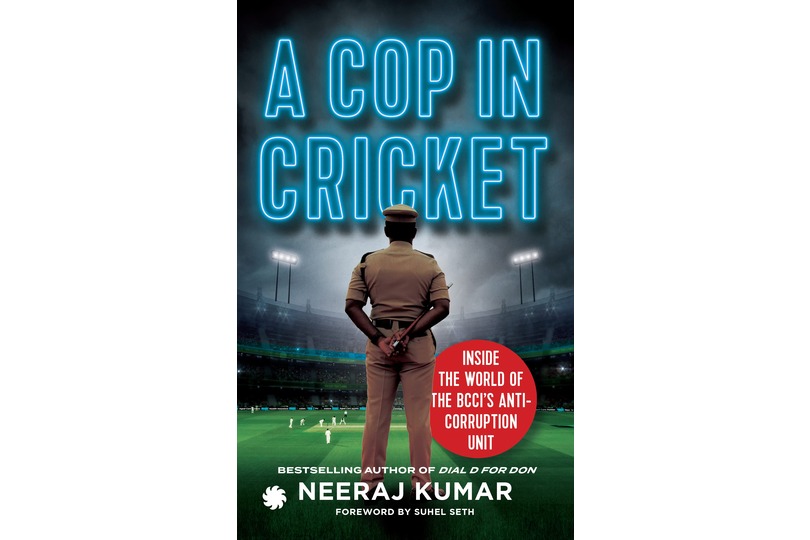 A Cop in Cricket" by author Neeraj Kumar is an eye-opening book that provides a candid look into the murky world of cricket administration.
Neeraj Kumar is an accomplished police officer and cricket follower who served as the chief of the Anti-Corruption Unit (ACU) of the Board of Control for Cricket in India (BCCI) from 2015 to 2018. In the book, the author reveals the dark side of Indian cricket and exposes the corruption, mismanagement, and misconduct that plague the sport. His association with the BCCI gave him insight into how the cricket administration works in India. He shares his experiences and knowledge of how state associations misappropriate the funds given to them by the BCCI.
The author also sheds light on the role played by top Board office-bearers in the cricket business, only for the power and money it brings them. He delineates how they have unabashedly carved out personal fiefdoms in their respective areas of influence and are there primarily for the money.
The author is critical of the role played by Vinod Rai, who headed the Committee of Administrators (CoA), especially in the #MeToo episode when the BCCI CEO Rahul Johri was accused by a lady BCCI employee of sexual harassment. He also highlights the lack of facilities for fans and players in most stadiums.
His writing style is straightforward and concise, making the book easy to read and comprehend. He writes with a passion for the game and a sense of duty as a police officer to expose the truth. He wanted to cleanse his system of the humiliation from these cricket officials, and he felt he owed it to the fans.
In conclusion, "A Cop in Cricket" is a must-read for every game stakeholder. It provides excellent insight into the dark world of cricket administration in India and is a wake-up call for the cricket fraternity to act against corruption and malfeasance. The book is a brave and commendable effort by the author to cleanse the sport he loves.