A book written by Patrick Lindner, a Catholic German man, writes about being queer in a Catholic church
on
Feb 07, 2022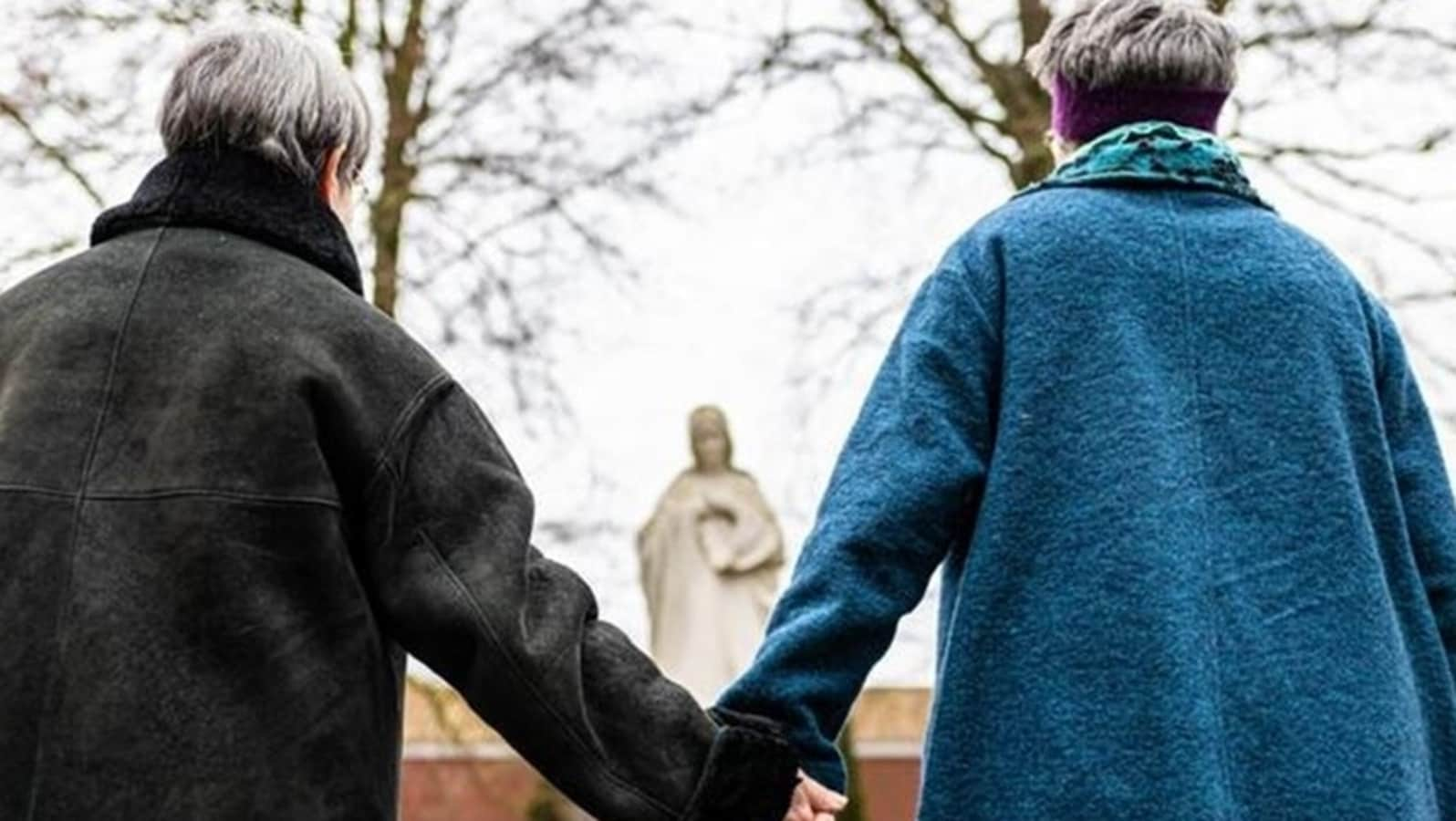 A book was recently published which explores being queer in a German Catholic church. It consists of a new collection of essays that give details about the discrimination and exclusion experienced by queer people in the Catholic church in Germany which also resulted in increasing pressure on the institution to carry out reforms. Anyone who listens to folk and pop music in Germany will know Patrick Lindner. The 61-year-old has been in the music industry for years. He's a renowned personality on television and performs in German-speaking countries. Patrick Lindner is gay — and Catholic.

"In the fall of 2020, my husband and I got married," Lindner writes in a book published earlier this week. "It was important to us to also receive God's blessing in church after the civil wedding" continued Lindner. However, contrary to his expectations, it was made possible without any problems.

Until now, the Catholic Church has regarded any sexual orientation other than heterosexuality as dangerous and was rejected. Queer Catholic Church employees, whether in parishes, kindergartens, or senior homes, are subject to dismissal at any time.
The book's publisher, Wolfgang Rothe, told DW that he hopes the manuscript will "bring about a change of perspective in our church" by depicting the reality of queer people in the Catholic Church "as comprehensively as possible." Rothe revealed he "burst into tears" when he first read many of the contributions.

He added he hoped readers might feel the same way and understand just how much queer people in the church struggle due to discrimination and exclusion. "This suffering must come to an end," he said. Rothe is among Catholic clerics in Germany who blessed same-sex couples at church in May 2021, even though the Vatican had previously banned such celebrations.

Lindner discusses his upbringing in a Catholic household without being "raised too completely Catholic." He considers his coming out in 1999 to be the lowest point in his career, despite the outpouring of love from fans. He also mentions his mother's desire for him to be happy: "I want you to be happy!" Lindner adds he would like "Mother Church" to have the same mentality.
Lindner's contribution is one of 68 texts collated and published in the German book by the priest Wolfgang Rothe "Wanted, adored, and blessed. In the Catholic Church, being LGBT is a taboo subject." This group does not include all of the authors. Some of the pieces are written by family members or friends. Every fourth contribution is anonymously published under the letters "N.N."

The book was published eight days after 125 queer church employees came out, causing big chaos in Germany. The timing was coincidental but it illustrates the growing calls for reform. As recently as last Sunday, the president of the German Bishops' Conference, Bishop Georg Bätzing, had welcomed the coming out of numerous queer employees of his church. "We have deeply hurt people and continue to do so today," he said on German public television network ARD.

The clergy are responsible for three of the anonymous contributions. "I work as a priest. I'm also gay "is how one begins, expressing dissatisfaction with the fact that gays, even if celibate, are not permitted to become priests under Vatican regulations.
Katrin Richthofer, a film director and event producer, talks about her tight relationship with the Catholic Church and her gay daughter: "Don't let your faith be ruined by a church! God made you just the way you are and loves you completely!"
The book is a combination of sorrows, worries, and disappointments, as well as faith-based hopes and painful experiences related to the concept of home and identity. It is progressive and awakening, hoping to change people's mindset and their problematic views on the queer.