A big govt push is needed for the Book Publishing Industry
on
Sep 26, 2022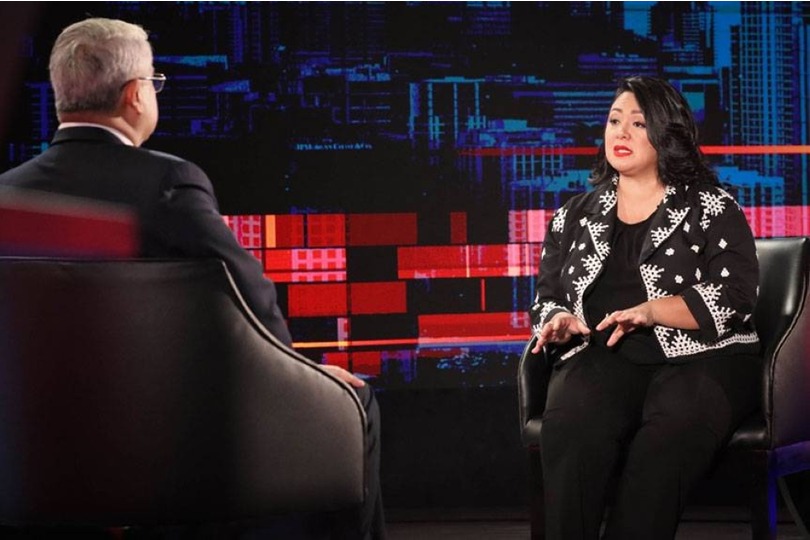 THE NBDB recommended the government expand its support for the book publishing business in order to improve literacy, particularly among the young, by making more books available to them.
In an interview with The Manila Times, Chairman and CEO Dante "Klink" Ang 2nd on SMNI's "Business and Politics," NBDB Executive Director Charisse Aquino-Tugade remarked that granting subsidies and discounts to publishers helped them to sell more books and explore e-commerce platforms.
Hundreds of bookstores temporarily or permanently closed their doors during the height of the Covid-19 outbreak, but the sector is on its way back.
According to Aquino-Tugade, the NBDB awarded the most grants and incentives to creatives and publishers last year.
Book publishing has also risen dramatically, yet she stated they "need to have the resources so that we can care for our private publishers."
She believes that having the government, especially the Department of Education (DepEd), as an institutional buyer of locally published books will safeguard the longevity of the creative economy and democratize book buying via the NBDB's National Book Database.
"We have been invited to meetings and have had conversations with DepEd on specific initiatives such as the additional learning resources. They have a list of books that could be purchased by libraries and DepEd-affiliated institutions, and when [our research unit at NBDB] disaggregated the books, we noticed that many of the books were foreign — which was fine — but we had a discussion with DepEd, and we noted that we do have quality books. It's only an issue of linking DepEd to the publishers "She stated.
Aquino-Tugade maintained that books, as knowledge goods, may provide economic returns since their content could be translated into many languages, converted into movies, plays, and theatre, and used to create merchandise.
Another prominent NBDB project is the establishment of Book Nooks, which foster a reading culture among youngsters and their families.
From Ifugao to Tawi-Tawi, Book Nooks have been created, with 1,500 books from Filipino writers and in local languages, as well as international publications, accessible.
"There have been reports that literacy rates in various places, particularly Mindanao, are lower than in other parts of the Philippines. We travel to these regions because certain children are at risk and we want to address it as soon as possible "According to Aquino-Tugade.
She claims that Book Nooks supplement libraries by encouraging youngsters to borrow books and undertake community service instead of paying book fees.
The NBDB has collaborated with local communities to establish a reading and storytelling area, as well as to educate community people for six months to administer Book Nooks that serve over 5 million Filipinos.
According to Aquino-Tugade, the Book Nooks also provide publishers with the opportunity to offer their works national visibility.
The board also intends to boost the book publishing business through the Book Institute of the Philippines, an educational program that teaches people how to publish.
"There is no similar course in the Philippines. If we value and demand quality, we must be able to instruct everyone in areas such as paper quality, book design, and copy editing "According to Aquino-Tugade.
She believes that establishing standards that people and government organizations may follow will attract commercial enterprises and encourage consumers to acquire excellent books.
Because books come in a variety of formats, the NBDB is advocating for changes to the Book Publishing Industry Development Act to establish what a book is and its digitalized incarnations.
"Aside from the description of the books," Aquino-Tugade stated, "we also [support] enhancing our participation in the purchase of books by government institutions such as DepEd and the Department of Trade and Industry (DTI)."
The NBDB plans to attend the Frankfurt Book Fair to demonstrate to overseas publishers what the Philippines has to offer in terms of culture and literature.
Creatives and publishers are also urged to register with the board in order to be considered for grants, incentives, and training opportunities, and the public is asked to follow them on social media for information on their varied and forthcoming initiatives.
Ang is the chairman of the NBDB.