Jamboree Founder Vineet Gupta lists Top countries preferred by Indian Students and Why?
Vineet Gupta Jamboree Founder lists Top countries preferred by Indian Students and Why. Read more
on
Apr 17, 2023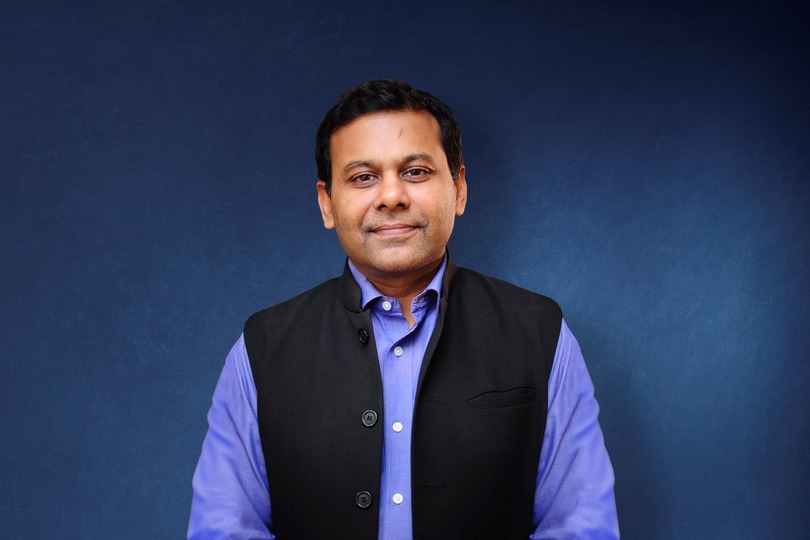 Throughout the years, a great deal of Indian students has moved to more than 240 nations to pursue higher education. Although the United States, Australia, United Kingdom and Canada continue to be among the most popular destinations, students are also increasingly flocking to Russia, Ukraine, Ireland, China, Philippines as well. Vineet Gupta, Co-Founder of Jamboree Education asserts, "Due to their reputation for academic brilliance, diverse programmes, renowned universities and outstanding research possibilities, countries like the US and UK are most sought-after destinations for Indian students.

Their hospitable culture and excellent post-study career prospects draw students to their shores. Other nations with fast-growing economies, distinctive cultural experiences and reasonable costs, including Russia and Uzbekistan, are also becoming more attractive for Indian students. We may see more students moving there as they continue to make investments in their educational systems and simplify their processes for foreign students."
The notion that a degree from a renowned global university typically carries greater weight with recruiters is only one of the numerous advantages of studying abroad for Indian students.
The following nations continue to be the top picks among Indian students:
United States
The top universities in the world are found in the United States, which seamlessly combines academics, research and co-curricular activities. Higher education in the US is renowned for producing highly qualified and skilled professionals who have a solid reputation with employers from around the world. Universities there have a high percentage of student satisfaction because of their extensive student services. Indian students attending college in the US even have access to a number of need- and merit-based scholarships. "In 2022, India surpassed China as the country with the most overseas students in the United States. It is not surprising that a large number of Indian students opt to pursue their academic goals there, given the top-notch educational system and first-rate research facilities provided by American educational institutions," highlights Vineet Gupta Ashoka University Founder.
Germany
It is easy to understand why so many international students, including Indians, pick Germany as their destination given the country's inexpensive cost of education. Top universities in Germany offer high-quality education, a vast network of collaborations with national and international research institutions and cutting-edge research facilities. In addition, Indian students have access to scholarships for pursuing education there.
Canada
The Canadian government has implemented immigration laws that give Indian students various advantages when studying in Canada, such as providing skilled graduates of Canadian universities with permanent residency. It boasts a high standard of living and is among the safest nations in the world. 34% of all international students studying in Canada are from India.
United Kingdom
A multitude of renowned and esteemed institutions make the UK a desirable destination for Indian students. When compared to other nations, courses in the UK are generally shorter for Indian students who choose to study there. As a result, tuition fees and living costs are kept to a minimum. According to the Ministry of Foreign Affairs, there were 55,465 Indian students enrolled in the United Kingdom in 2022.
Australia

Due to its low crime rate and ranking as one of the safest places to live, Australia is particularly well-liked by both visitors and international students. Indian students studying abroad in Australia are permitted to work up to 20 hours per week, and they are also eligible for a job following their graduation.
Ukraine, Uzbekistan, China and others
The Covid-19 outbreak and the conflict between Ukraine and Russia have caused a variety of problems for Indian medical students thus resulting in many aspirants to re-evaluate their plans to pursue further education in these countries. Yet, especially for Indians, these nations have become more and more popular as study abroad destinations. Ukraine provides a number of advantages with affordable tuition costs, including low-cost food and lodging options. The biggest group of foreign nationals studying in Ukraine is made up of Indians, who account for 24% of all international students. Several degree and master's programmes offered in Uzbekistan are of European quality standards and globally recognized degrees. Their American model universities, as well as foreign student exchange programmes attract students from all over the world. The universities in China provide financial aid to students wishing to pursue advanced degrees in fields such as engineering, medicine, commerce or management.

Many other nations are making special efforts to relax visa requirements for Indian students in an effort to entice Indian students to move there. There are presently more than 11,30,000 Indian students studying abroad.
Studying abroad allows students to explore various places and cultures, meet people from all over the world, acquire a global outlook all while earning academic credits. It gives them the chance to acquire vital skills that will help them both professionally and personally. Yet when it comes to picking the ideal location for higher education, there is no one-size-fits-all solution.
As Vineet Gupta of Jamboree Education puts it, "Every nation has distinct advantages and capabilities that might help students in varied forms. What is certain, though, is that studying abroad can be a meaningful and fulfilling experience that gives students a perspective on the world and the abilities they need to flourish in today's global society. Whether anyone decides to study in America, Europe, Asia, or anywhere else, the most important thing is to make a well-informed choice that fits their specific objectives and interests."