8 Rules of Love : How to Find it, Keep it, and Let it Go By Author jay Shetty: Book Review
The author has subcategorized his teachings into four categories: Preparing for Love, Practicing Love
on
Feb 10, 2023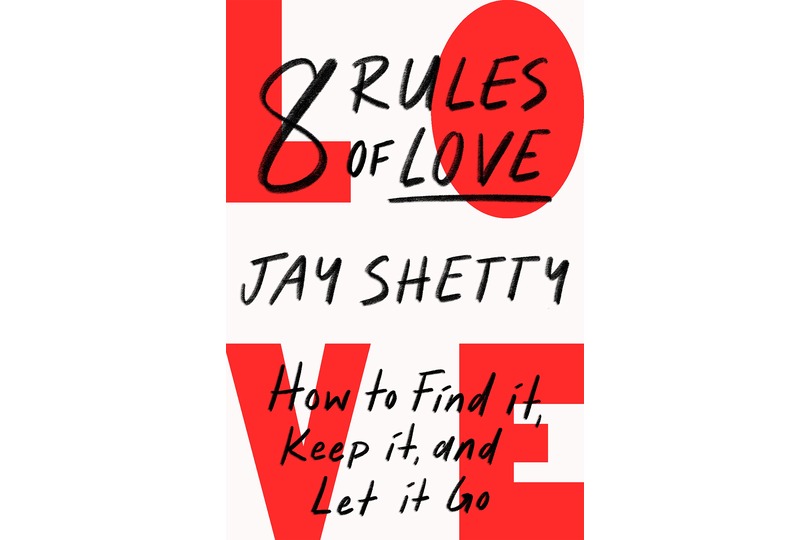 "You want to go on a journey with someone, not to make them your journey." This phrase from the book provides the essence of the teachings you will learn from- 8 Rules of Love.
Written by the globally acclaimed author and life coach Jay Shetty, it is a revelatory guide that delves deeply into the different stages of Love. The author has drawn guidance from the Vedas and has conceptualized this book to impart knowledge about the different stages and types of Love.
It is a revolutionary book that teaches readers how to love and, most importantly, how to love themselves first. The book begins with an introduction in which the author defines Love with a compelling example. He then entails that according to the ancient Greeks, Love has not just one but seven basic types.
The author then further outlines the eight rules of Love, divided into four parts. Each part describes two practices, and at the end of each part, there are two sections- Letters and Meditation for Compatibility.
The letters section includes:
Letters addressed to the Self
Your supposed partner
A letter to help you heal
A letter to the world
The other section, "Meditation for Compatibility," consists of meditation practices that readers can easily integrate into their daily lives.
The author has subcategorized his teachings into four categories: Preparing for Love, Practicing Love, Protecting Love, and Perfecting Love. Drawing from his experience, the author profoundly describes each of the practices.
With this book, the author has endeavored to break the myths associated with Love from his personal experiences. He has painted a clear picture of how we should perceive Love. It is not about staging the perfect proposal or buying the most expensive ring, as shown in movies. Instead, it is about navigating imperfections intrinsic to ourselves, our partners, and life itself.
The language of the book is lucid. Anyone can follow this book and embark on a healing journey of themselves, along with learning about the intricacies of Love.