Frontlist | 59-YO writes 52 books till the age of 53, breaks age barriers
Frontlist | 59-YO writes 52 books till the age of 53, breaks age barriers
on
Feb 17, 2021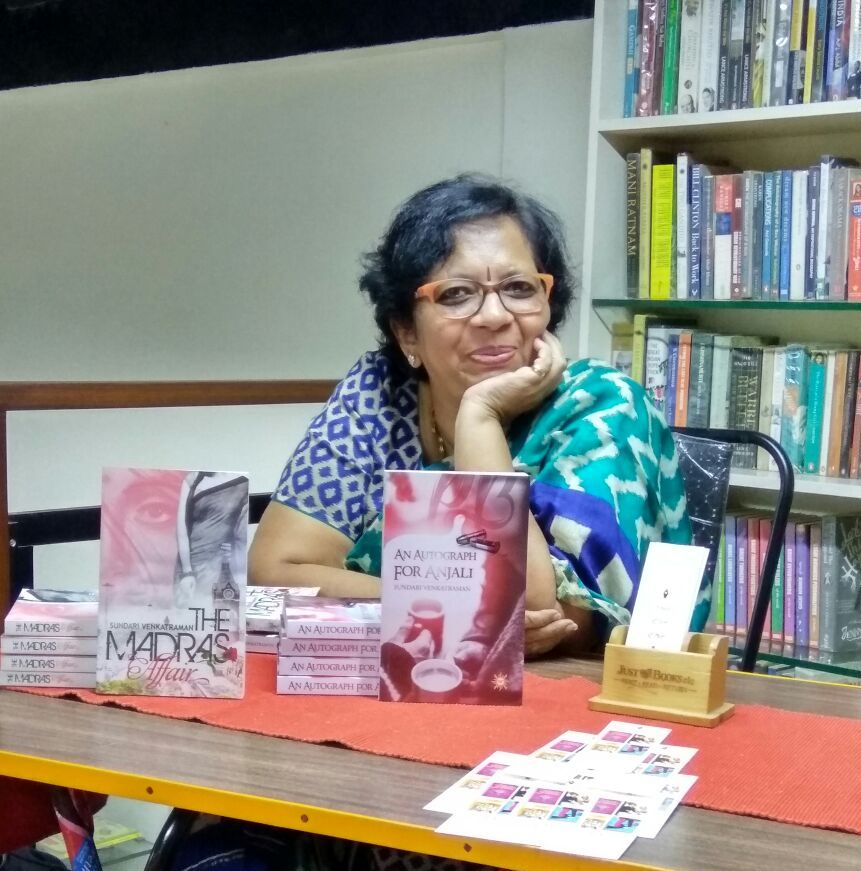 In 2001, as Mumbai-based Sundari Venkatraman sat typing away at her keyboard late into the nights, it was hard for her to not feel dejected. She would write and rewrite the chapters of her second novel, while receiving a lot of rejection from publishers. She felt undermined when she compared herself with accomplished authors, especially those who were way younger than her. Sundari had just turned 40 at the time, and was burnt out after dabbling in different jobs. Questions about whether it was too late to be an author gave her sleepless nights. She weighed the pros and cons of switching careers for weeks on end.
Read More:
Filmmaker Ashwiny Iyer Tiwari turns author with 'Mapping Love'
But eventually, she turned a blind eye to the age-appropriate behaviour standards and took inspiration from bestselling authors like Mark Twain who had debuted in their 50s. Greying hair was no matter to her for the next 13 years. At 53, she self-published her first novel 'The Malhotra Bride' on Kindle Direct Publishing platform. Today, she holds the title of being a bestselling author not just in India, but also in Australia, Canada, United Kingdom and the US. Her literary career boasts of 52 published books in 12 years. Sundari turns 60 in September this year, and hopes to have 60 published books in her kitty by then. "It is a question of fulfilment and giving a platform to my creative space," Sundari tells 
The Better India
, when asked about what prompted her to start her new chapter. "I have always been a voracious reader but never really thought about writing. As was the "normal" progression of life, I took the safe route — did my B.Com, got married, and took up a job. It was as though one day I woke up and was suddenly in my 40s." What makes Sundari's journey more intriguing is her preferred choice of genre — hot romances. Having read fairy tales, the likes of Mills and Boons and comics such as Phantom and Mandrake, writing 'happily ever after' stories came organically. Judgmental stares and sighs are common when she proudly tells people about her genre. "They believe writing romantic stories is reserved for young writers. What can I say, I am super young at heart," she says. From being riddled with insecurities and self-doubt to exploring her individuality through story-telling, and from being enslaved to a 9-5 job to being her own boss, Sundari has come a long way. She has floored critics and fans alike.
'Why I didn't take up writing earlier'
Originally from Chennai, Sundari grew up in a household that gave importance to reading and education. Her grandfather, who was a lawyer practising during the British Raj, helped her gain command over the English language. Sundari found solace in books and regional magazines when there were limited means of entertainment. "Books by Charles Dickens' and Mills and Boons, which were infused with romance and unconditional love, made me an avid reader. But I never connected with Western culture and always wondered what it would be like to have read 
desi
 versions of these stories. I would imagine the characters in an Indian backdrop. I planted the seed to work on story-telling in my teens," says Sundari. Considering how writing was not yet a mainstream profession, Sundari took after her Accountant father and completed B.Com. In 1984, she got married and moved to Mumbai. Here, she would go on to work at an ICSE school, where her love for writing was further enhanced. "I was in the administration department but as additional work, I often checked essays of the first and second graders. I was stunned by their creativity. I wanted to do the same. I left the job when my daughter was in class 10. However, in retrospect, I should have taken those essays as a signal to write stories and acted upon them," she says. She then went on to work as a copy-editor, writer and blogger at tabloids and food-tech companies, while taking breaks in between for her children. Unknowingly, she kept pushing her career onto the back-burner, until a life-changing evening walk.
Source: The Better India