50,000 books will be given away this summer by the Marcus Rashford Book Club
on
Jul 06, 2022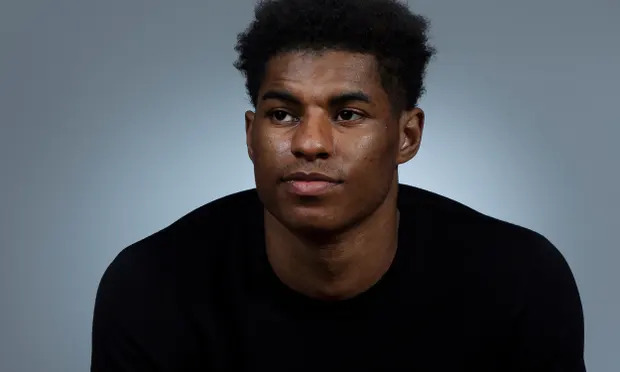 This summer, 50,000 kids will get football player Marcus Rashford's first children's book as part of a project by his book club.
The book will be given to primary school students in the UK's most economically disadvantaged communities by the Marcus Rashford Book Club, which is managed in collaboration with Macmillan Children's Books, KPMG, and The National Literacy Trust.
Alex Falase-Koya and Marta Kissi contributed to Rashford's book The Breakfast Club Adventures: The Beast Beyond the Fence, which they also illustrated.
In addition to providing "an escape from surroundings that can be extremely challenging and to find the joy in reading," Rashford claimed that the book club was created to "get the proper books in the hands of youngsters who have very little access to them."
For kids who find it difficult to see beyond what is right in front of them, he said that books are "a fantastic source of inspiration and drive."
Falase-Koya expressed his desire for The Breakfast Club Adventures to "capture the imagination of all the youngsters," saying that reading was "a shelter to me and a place where my imagination could be kindled" when he was a child.
The Breakfast Club Adventures centres on 12-year-old Marcus, who, after kicking his favourite football over the school fence and thinking it was lost for good, receives a mystery note inviting him to join the Breakfast Club Investigators. But soon after making new friends Stacey, Lise, and Asim, Marcus is sucked into a thrilling quest to unravel the mystery of what lies beyond the fence and retrieve his football.
The book is written for children between the ages of eight and twelve and is based on Rashford's own childhood experiences.
The goal of the Marcus Rashford Book Club is to foster a love of reading in children and provide free books to those who most need them. More than 100,000 free books have been provided thus far. A Dinosaur Ate My Sister by Pooja Puri, with illustrations by Allen Fatimaharan, and Silas and the Marvellous Misfits by Tom Percival were the previous two books selected for the book club.
The book club will resume in the fall of 2022, during that time another 25,000 copies of an unspecified novel will be distributed.