5 Cocktail Books That Movie Lovers Need to Own
5 Cocktail Books That Movie Lovers Need to Own
on
May 13, 2021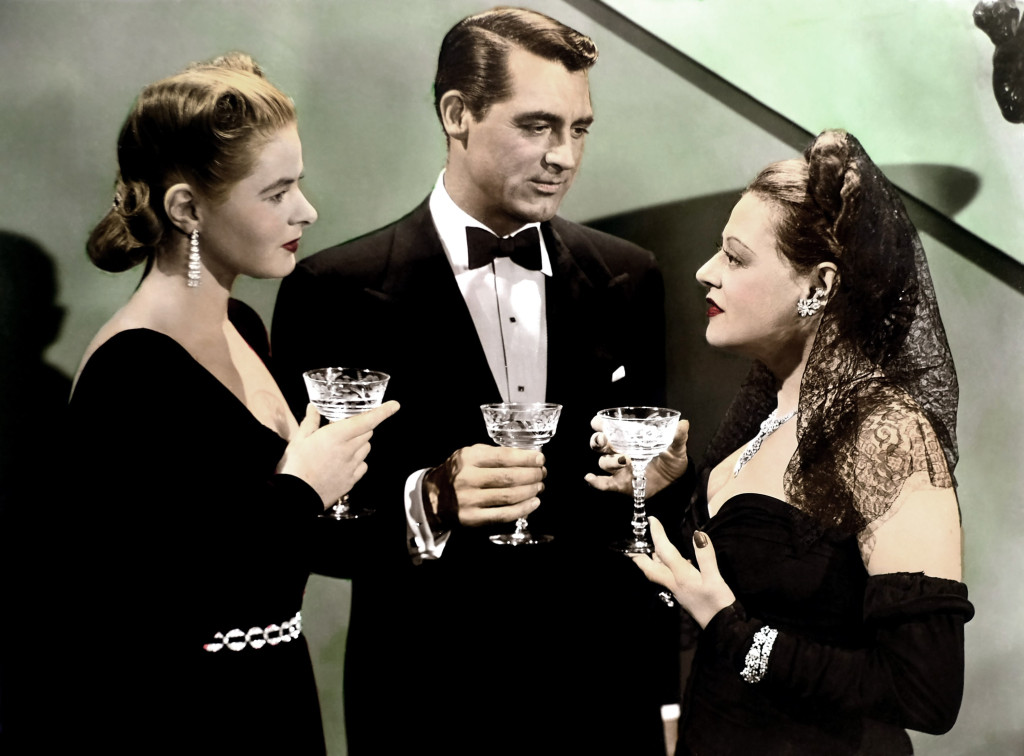 All products and services featured by IndieWire are independently selected by IndieWire editors. However, IndieWire may receive a commission on orders placed through its retail links, and the retailer may receive certain auditable data for accounting purposes.
You've heard of dinner and a movie, but what about a cocktail? Amateur mixology is just one of the many hobbies that you may have picked up during quarantine, but even if you're not skilled in mixing drinks, you'll find easy-to-follow recipes in our roundup of cocktail books inspired by some of your favorite films. From Old Hollywood to '90s cult classics and much more, we've compiled a list of books that will help you whip up a delicious drink — and movie-inspired meal, depending on which cocktail book you choose. See below and for our list of great cocktails books that movie lovers should own. For more film fun check out best trivia games for cinephiles, and best gifts for movie buffs.
"Gone with the Gin: Cocktails with a Hollywood Twist"
From the best-selling author of the literary-inspired "Tequila Mockingbird," comes "Gone with the Gin: Cocktails with a Hollywood Twist." This cool cocktail book has 50 drink recipes including Fight Club Soda, A Sidecar Named Desire, Ti-tonic, The Big Le-Brewski, Monty Python and the Stoli Grail, and Bloody Mary Poppins. Each drink recipe is paired with commentary from classic and quotable films.
"Cocktails of the Movies: An Illustrated Guide to Cinematic Mixology"
Serving up the 64 greatest cocktails ever featured on film, "Cocktails of the Movies" is a drink journey through Tinsel Town's love affair with cocktails but you'll also get the history of the drink, and a synopsis of the movie scene it comes from. Celebrate the greatest characters and their most iconic drinks through original illustrations and recipes that are super easy to follow. From Marilyn's Manhattan in "Some Like It Hot" to The Dude's White Russian in "The Big Lebowski," there's something for everyone.
"Hollywood Cocktails: Over 95 Recipes Celebrating Films from Paramount Pictures"
Featuring over 95 cocktails inspired by more than 100 iconic films released by Paramount Pictures, "Hollywood Cocktails" is an illustrated collection packed with star power, film facts, and easy recipes from "Sunset Boulevard," "The Godfather," "Top Gun," "Ghost," "A Quiet Place," and more.
"Movie Night Menus: Dinner & Drink Recipes Inspired by the Films We Love"
Make it a double feature with food and drinks inspired by the movies you love. This fully illustrated cookbook is perfect for date night with dinner and drink recipes inspired by "The Thin Man," "The Philadelphia Story," "Sunset Boulevard," "Some Like It Hot," "American Graffiti," "Moonstruck," and a bunch of other movies.
"Of All the Gin Joints: Stumbling Through Hollywood History"
Bottoms up! "Of All the Gin Joints," serves up the true Hollywood stories of 70 beloved actors, screenwriters, and directors; alongside a mix of 40 cocktail recipes.
Source: indiewire