Frontlist | 5 Books That Are Pulpy in All the Right Ways
Frontlist | 5 Books That Are Pulpy in All the Right Ways
on
Dec 02, 2020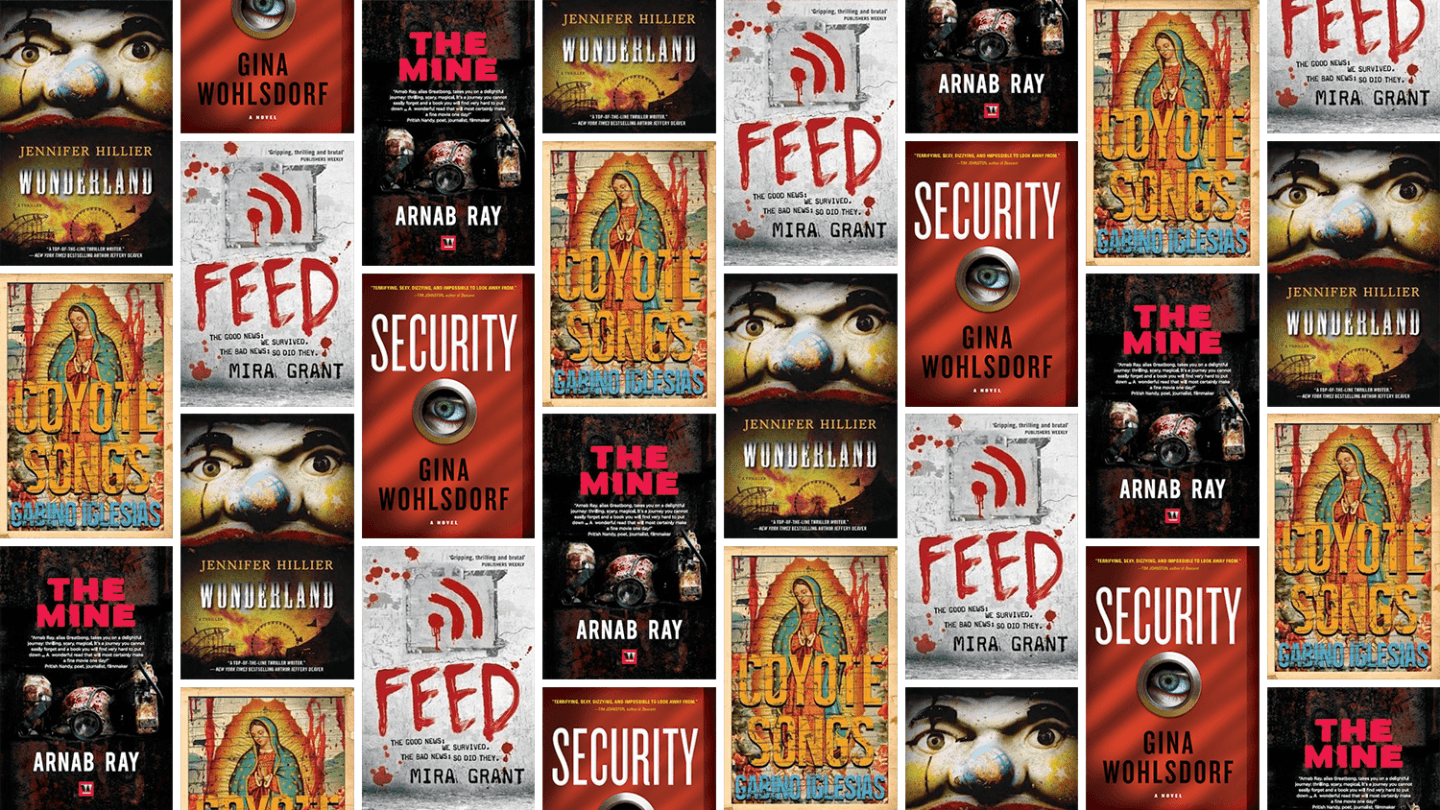 It's no secret that horror is making a comeback. But what about the pulp? The sensational and fantastical imagery that gives us nightmares as kids and can make even the toughest of adults squirm? That's exactly what my co-author Darren Wearmouth and I tried to harness in our latest thriller, 
Don't Move
. Set in the woods of West Virginia, the story follows a church group from the Bronx on their annual camping trip. But this year, the group has made a fatal navigational error that's left them stranded in an uninhabited portion of canyon untouched by humans for centuries. The only thing that has survived there all this time? A giant, terrifying prehistoric arachnid that's desperate for a meal. The novel itself draws on inspiration from the classic 80s and 90s slasher movies that captured my attention as a young teen, and as the thriller genre matures and leans more towards the cerebral, that doesn't mean a good romp around in the pulp isn't welcomed. So if you're looking for a gory, creepy page-turner that still offers the best of modern storytelling, here are five books that are pulpy in all the right ways…
The Mine by Arnab Ray
If you're looking for a gore-fest, look no further. As my first foray into reading horror by an Indian writer, 
The Mine
 did not disappoint. Centered on a group of five miners through their descent into caves beneath a recently destroyed ancient place of worship, the story reignites our fascination with the underground as a realm of horrific mysteries. Bloody, claustrophobic, and gripping from the first page to the last, 
The Mine
 has all of the pulpy feel of films like 
The Descent
 and 
The Hills Have Eyes
 with gruesome details layered at every turn. Clever plot twists keep the story chugging along through the individualized hellscapes of the mine that will leave the reader feeling just as paranoid as the characters trapped underground.
Wonderland by Jennifer Hillier
The opening chapter of 
Don't Move
 starts at the Meadowlands State Fair. Without giving too much away, let's just say that you won't be itching to ride one of those swing rides anytime soon. In her 2015 thriller 
Wonderland
, Jennifer Hillier has picked up on the same universal truth that Darren and I believe: there's something downright creepy about theme parks. After a mangled corpse is found under the Ferris wheel at the flagship park in the small town of Seaside, Washington, all hell breaks loose for newly appointed deputy police chief Vanessa Castro. Blending the lines between horror, psychological thriller, and detective mystery, Wonderland keeps you guessing in all of the best and bloodiest ways.
Coyote Songs by Gabino Iglesias
I can't say enough about this book. It's a downright showstopper. The spiritual successor to his novel 
Zero Saints
, in 
Coyote Songs,
 Iglesias has seamlessly blended both the physical and imagined terrors of life at the U.S.-Mexican border. It's an ambitious political and social commentary that uses dark imagery and haunting plot points to produce an almost fairytale-like sensation. Exploring the realities of immigrant life through these fictionalized horrors of La Frontera, 
Coyote Songs
 is one of those novels that demands your attention with each turn of the page. In creating this collection of stories (some that intersect, some that are cut short, and some that weave the entire piece together), Iglesias has created a mosaic of tragedy, darkness, and hopefulness that will resonate with you long after you've finished the 200 some odd pages.
Feed by Mira Grant
In your typical zombie novel, you can expect plenty of blood, brains, and feasting on flesh. But 
Feed
 by Mira Grant goes deeper, exploring what a presidential campaign looks like in a post-apocalyptic zombie landscape. Intertwining political conspiracy, scandal, and seemingly real virus science (that we've all become more familiar with over the last year), Grant has managed to tell a character-driven thriller set in a huge yet well-devised world. The story follows journalists and siblings George and Shaun as they set out to cover the campaign of a Senator as he vies for the presidency. But what happens next presses on the pulse of our modern news landscape and of course, on the beating heart of the nightmarish undead.
Security by Gina Wohlsdorf
A new luxury resort is set to open in California. But when a hyper methodical murderer begins picking off the staff one by one, the opening ribbon meant for cutting is quickly transformed into crime scene tape. Wohlsdorf's debut is an instant classic in my book. Using completely original and fresh storytelling devices, Wohlsdorf has somehow achieved making the reader feel like they're inside of the security cameras bearing witness to the atrocities taking place within the resort. The entire novel is written from a sinisterly detached perspective, a technique that somehow amplifies the gore in a way that only a twisted and cold robotic mind could conceive. If you're looking for bloody, mysterious murders that will keep your detective side guessing until the very tragic end, 
Security
 is the read for you.