5 books by Chetan Bhagat to read while you sip your chai
5 books by Chetan Bhagat to read while you sip your chai
on
Jun 23, 2021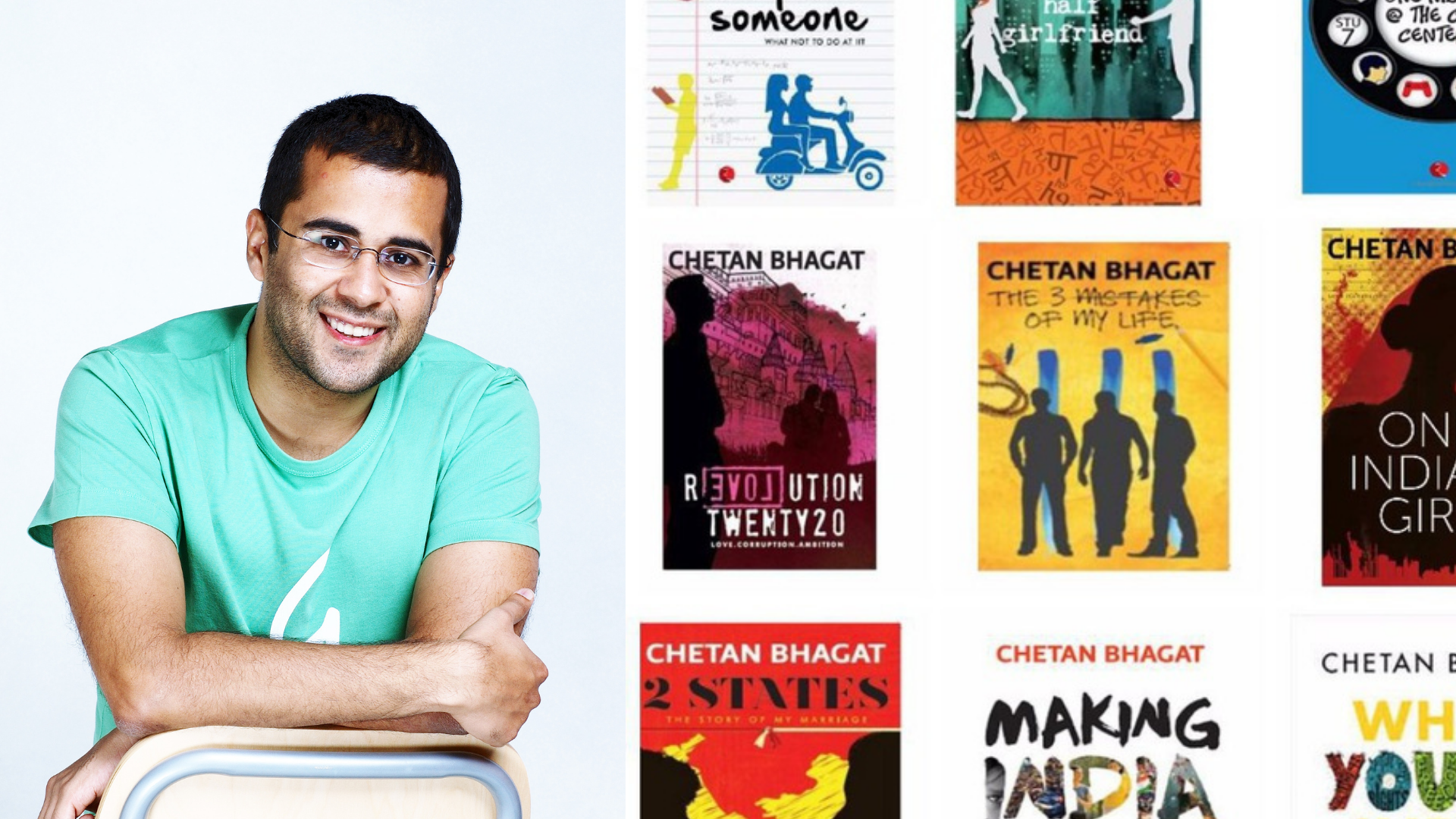 Ever felt that with a cup of hot tea in one hand apart from having cookies in another hand you need a really good book so that when you flip pages with every 2-3 sips of your tea you're at peace, you're mesmerized.
Books often provide a sense of relief, they hear you, they hug you moreover they tell you a great story.
So, turn on your stove and start making tea while we tell you about 5 books by Chetan Bhagat to read while you sip your chai. Don't forget to add spices to your tea. 
1. Five Point Someone
This story is about an engineering student who gets an admission in a well known engineering college after completing his 12th. If you are an engineering student or you wish to pursue it, this book is a must read for you. This is one of the best sellers of Chetan Bhagat and a Bollywood movie "3 idiots" was an adaptation of this book.
2. One Night @ the Call Center
"One Night @ the Call Center" is
a book about six friends working together at a call center and gives you an insight into their problems that they face and the kinds of calls they get. You might be able to relate to this book. This book is interesting like the rest of Chetan Bhagat's books.
3. The 3 Mistakes of my Life
Chetan Bhagat wrote this book narrating the story of three young boys who are determined to open a Cricket Shop to get a hold of their passion. Another book that got adapted for a Bollywood movie
"Kai Po Che".
4. 2 states
This book is a love story that is Chetan Bhagat's love story itself. It's a story of a Punjabi boy falling in love with a Tamilian girl and having to face a few struggles. In the end they do end up together and get married. Even this book was adapted to a Bollywood movie
"2 States".
5. Revolution 2020
"Revolution 2020"
deals with the corruption involved in the Indian Education System nowadays, especially the private coaching centres exploiting aspiring engineering students and how their parents sacrifice their lifetime earnings on them. This book has been appreciated by many although it was critically acclaimed and gained positive reviews for its narration of such an important issue.