Frontlist | 5 Binge-worthy Books to Read to Beat the Stress
Frontlist | 5 Binge-worthy Books to Read to Beat the Stress
on
Nov 03, 2020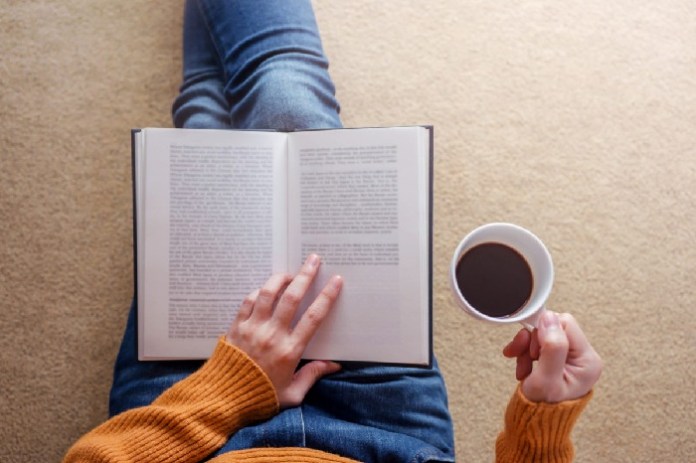 During the ongoing pandemic, many people spending a lot of time on Internet exploring more time in online reading, buying books and writing. According to some surveys, people spending more than 37 minutes daily reading, writing, and engaging on an average on the platform, global user-generated stories, looking for book publishers for publishing, searching for e-books and the list go on.
Along with reading books, Marathon webinars, and YouTube channels introducing books that one may have missed are among the ventures spreading the word around.  Here are some reading lists of Indian literature to spend the time off,
Kafka on the Shore
 by 
Haruki Murakami
A teenage boy, Kafka Tamura, who runs away from home either to escape a gruesome oedipal prophecy or to search for his long-missing mother and sister; and an aging simpleton called Nakata, who never recovered from a wartime affliction and now is drawn toward Kafka for reasons that, like the most basic activities of daily life, he cannot fathom.
The Ministry of Utmost Happiness
 by Arundhati Roy
The Ministry Of Utmost Happiness came 20 years after Roy's debut novel, The God of Small Things. The book takes you on a journey from the cramped neighbourhoods of Old Delhi to the valley of Kashmir and Central India, with a war and a mirage of normalcy portrayed in the backdrop.
The Room on the Roof by Ruskin Bond
A classic coming-of-age story which has held generations of readers spellbound. Rusty, a sixteen-year-old Anglo-Indian boy, is orphaned, and has to live with his English guardian in the claustrophobic European part in Dehra Dun. Unhappy with the strict ways of his guardian, Rusty runs away from home to live with his Indian friends. Plunging for the first time into the dream-bright world of the bazaar, Hindu festivals and other aspects of Indian life, Rusty is enchanted, and is lost forever to the prim proprieties of the European community. This special edition marks the 60th anniversary of this award-winning book, written when the author was just seventeen. Poignant, heart-warming and an absolute classic, this book is forever a joy to read.
A Suitable Boy
 by 
Vikram Seth
A Suitable Boy
 is set in a newly post-independence, post-partition India. The novel follows the story of four families over a period of 18 months, and centres on Mrs. Rupa Mehra's efforts to arrange the marriage of her younger daughter, Lata, to a "suitable boy". Lata is a 19-year-old university student who refuses to be influenced by her domineering mother or opinionated brother, Arun. Her story revolves around the choice she is forced to make between her suitors Kabir, Haresh, and Amit.
Combat Skirts
 by 
Sahana Ahmed
Combat Skirts, is a coming-of-age story set in an army girls' hostel in the Calcutta of the nineties. Enrolled in an Army hostel to study Law, Saba is torn between her duty towards her parents and her newfound freedom. To complicate matters, she has more suitors than she can handle. Sahana Ahmed, née Chowdhury, was born in 1979 in Katwa, India. Being a military child, she had an itinerant upbringing, attending eleven schools in all. Sahana is an alumna of University of East Anglia's Creative Writing India Workshop. Her short stories and poems have been featured in publications in India, UK, USA, Australia and Canada.