5 Best Indian Cook Books To Consider When You're Thinking Of Cooking
5 Best Indian Cook Books To Consider When You're Thinking Of Cooking
on
Jul 04, 2021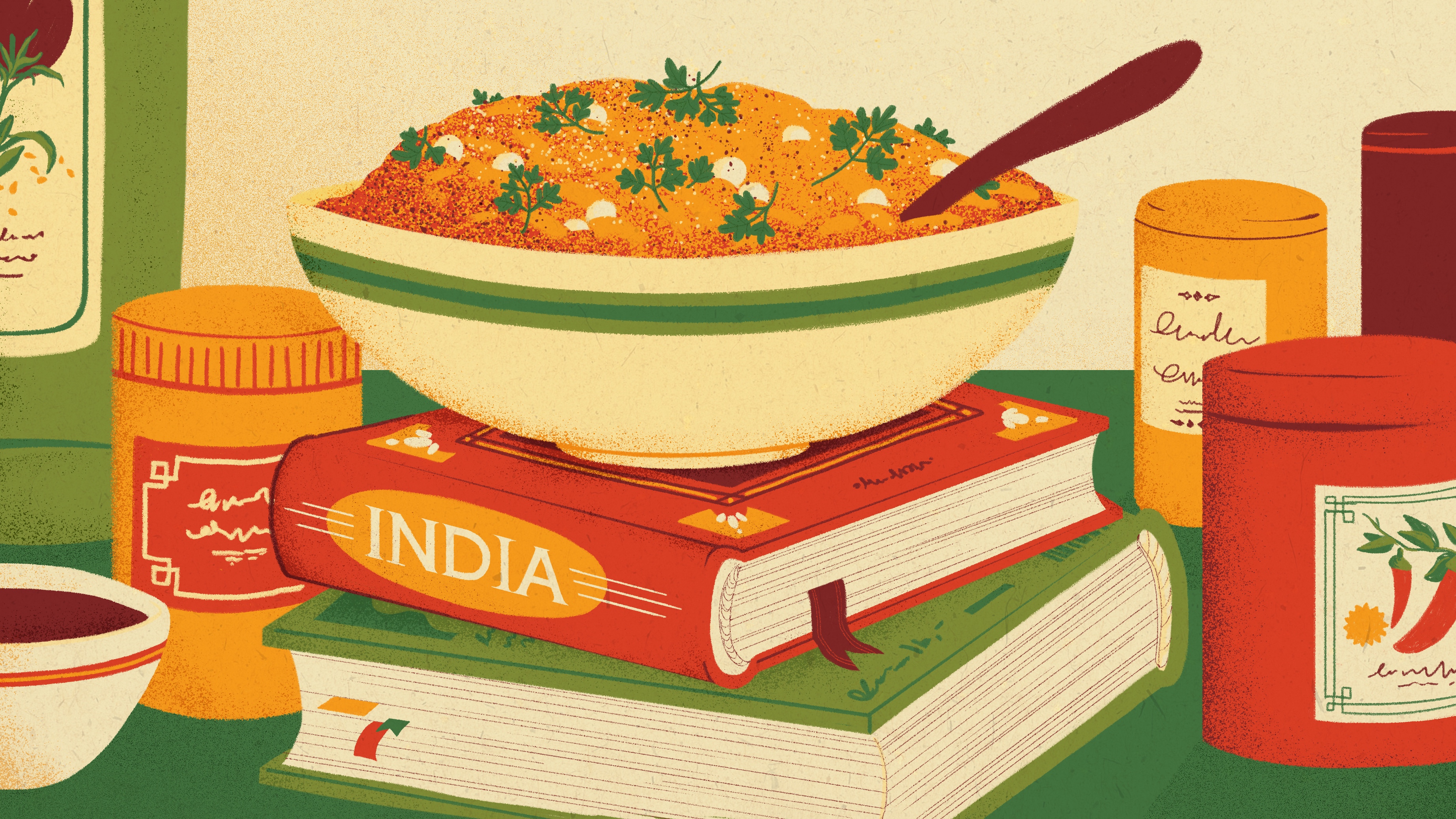 If you're getting into Indian cooking at home, you're in for a treat: The cuisine is as diverse as it is delicious. But with seemingly endless cookbooks to choose from, your starting point might not be clear. So we tapped two experts in the field for their opinions: Urvashi Pitre, a cookbook author and the voice behind the food blog Two Sleevers, and Priya Krishna, a food writer for 
Bon Appétit
 and 
The New York Times 
and author of 
Indian-ish
. Choosing the 
single
 best Indian cookbook is nearly impossible, so we whittled the list down to the top ten, focusing on ones that provided clear, fail-proof recipes and a diversity of dishes and were all-around delightful to read and cook through. As you decide on the right book for you, Pitre offers this reassurance for any amateur chefs: "When people think they can't cook Indian food, know that 12-, 13- and 14-year-olds in India are doing it. The key is finding a recipe writer who simplifies things and has good, reliable recipes." Thanks to Pitre's and Krishna's recs, we've got that last part covered. You've got the rest.
1. 660 CURRIES BY RAGHAVAN IYER
[caption id=attachment_15601 align=aligncenter width=294]
COVER: WORKMAN PUBLISHING COMPANY/BACKGROUND: JAY'S PHOTO[/caption] India is a 
huge
 country with an extensive range of diversity in climate, culture and ethnic groups. So, it makes sense that the cuisine is just as varied. At more than 800 pages long, 
660 Curries
 gives a sense of that scope. "I think it's the most exhaustive compendium on Indian cuisine," Pitre says, "and it covers food from all across the country, as opposed to exploring just one region or excluding regions. It retaught me how to cook." And for as comprehensive as Iyer is, he's equally accessible, covering all the bases. The entire opening chapter is dedicated to spices and spice blends, with helpful tips on storage and usage, and essential recipes for building flavor and making the cooking process more streamlined.
2. INDIAN INSTANT POT COOKBOOK: TRADITIONAL INDIAN DISHES MADE EASY AND FAST BY URVASHI PITRE
[caption id=attachment_15602 align=aligncenter width=278]
COVER: ROCKRIDGE PRESS/BACKGROUND: JAY'S PHOTO[/caption] For Pitre, pressure cooking isn't just a fad. The manual stovetop pressure cooker has been a tried-and-true appliance integral to Indian kitchens for decades; now it just happens to be automated. Plus, many Indian recipes—dals, curries, kormas—are well suited to the Instant Pot. The recipes in 
Indian Instant Pot Cookbook
 are not only quick, but approachable for a home cook. Pitre tells us, "I developed the book so you could buy seven spices and make every dish. It's not overwhelming, there aren't long lists of steps or ingredients, and the recipes come together in less than 30 minutes." That's because she focuses on re-creating familiar flavors, instead of following lengthy steps that could be simplified or eliminated altogether. "In India, cooking starts with onion, ginger, garlic and tomatoes, and it can take 45 minutes to get that right," she explains, "so if you can make that happen in a pressure cooker, you get the same flavor development in much less time. I used the science of cooking to bring out the flavor in the dishes instead of complicating them." Expect unintimidating ingredient lists and recognizable spices, all with authentic results.
3. MADHUR JAFFREY

'

S QUICK & EASY INDIAN COOKING BY MADHUR JAFFREY
[caption id=attachment_15603 align=aligncenter width=289]
COVER: CHRONICLE BOOKS/BACKGROUND: JAY'S PHOTO[/caption]
Madhur Jaffrey's Quick & Easy Indian Cooking
 "is a great way for people to start cooking Indian food if they haven't before," Pitre says. Jaffrey, a James Beard Award–winning author and renowned actor, can pretty much be credited with bringing Indian cooking to the Western Hemisphere. Many of the 70-plus recipes in 
Quick & Easy Indian Cooking
 can be made in 30 minutes or less, and considering it's been reprinted more than ten times, it clearly wins the popular vote.
4. INDIA: THE COOKBOOK BY PUSHPESH PANT
[caption id=attachment_15604 align=aligncenter width=300]
COVER: PHAIDON/BACKGROUND: JAY'S PHOTO[/caption] If you consider yourself 
somewhat
 familiar with Indian cooking, but you want to expand your horizons, it's hard to beat Pushpesh Pant's 1,000-recipe, 960-page tome. Krishna calls 
India: The Cookbook
 "an invaluable reference book for learning about the many regional cuisines of India." Pant covers every nitty-gritty detail, from ingredients to equipment, with historical anecdotes to supplement the food (in addition to cookbook writing, he's also a professor). While all-encompassing, it could be overwhelming to a beginner cook, Pitre advises us. If you're up for the challenge, Krishna says, "I've taken away something new every time I've opened it up."
5. AN INVITATION TO INDIAN COOKING BY MADHUR JAFFREY
[caption id=attachment_15605 align=aligncenter width=300]
COVER: KNOPF/BACKGROUND: JAY'S PHOTO[/caption] Krishna recommends Jaffrey's
 An Invitation to Indian Cooking 
"not just for the recipes, but for the romantic way that Madhur writes, and how she makes you feel so at ease making Indian food." You might consider it a memoir or guide before calling it a cookbook, but it's no less useful for the home cook—especially when you realize that Jaffrey herself mastered Indian cuisine by way of her mother, adapting authentic family recipes to the ingredients available to her in England and later America (a reassurance for anyone intimidated by unfamiliar methods or ingredients). With precise measurements and steps, Jaffrey writes for the beginner without sacrificing authenticity.
Source: PureWow