Frontlist | 5 Bengali Feminist Authors Who Should Be On Your Reading List
Frontlist | 5 Bengali Feminist Authors Who Should Be On Your Reading List
on
Jan 29, 2021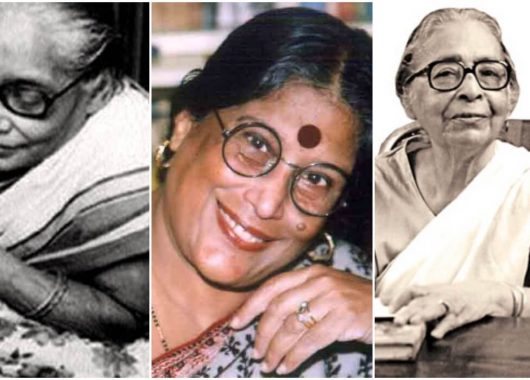 My main attraction would always be to listen about strong and inspiring female characters created by some of the most electrifying Bengali feminist authors.
Before I start, I would make an honest confession. Though I was born a Bengali and brought up in a Bengali family, reading Bengali prose or novel never fascinated me. However, I have grown up listening to the stories of marvellous authors from my parents. They would often read out the pieces of Sukumar Ray and Rabindranath Tagore explaining them in detail for me to create interest in me. I have always enjoyed listening about strong and inspiring female characters. These are five women authors I enjoyed reading.
1. Lila Majumdar (1908-2007)
Renowned for her contribution as a children's novelist, Lila Majumdar is also celebrated for her adult novels, detective and supernatural stories. She also proved her prowess as an illustrator and food writer. Her first ever story was 
Lakkhi
Chhele 
published in 
Sandesh
, a popular children's magazine started by her uncle, Upendrakishore Ray Choudhuri. In her book 
Pakdandi
, she gives a detailed account of her early life in Shillong and her days at Shantiniketan and All India Radio. Some of her spectacular works include 
Holde Pakhir Palok, Bagher Chokh, Batash Bari,
 etc.
2. Nabaneeta Dev Sen (1938-2019)
Nabaneeta Dev Sen mainly chose women to be her protagonists. Her works revolve around complex social, political and psychological issues of the post-colonial middle-class Bengali families. 
Bama-Bodhini, Nati Nabanita 
and 
Seeta Theke Shuru 
are some of her noted works. Her strong female characters inspired and complemented men. This is something she herself did in reality with Amartya Sen, her ex-husband.
3. Chitra Deb (1943-2017)
Chitra Deb has extensively written about women's contribution to Bengal's  cultural and social history. 
Thakurbarir Andarmahal 
deals with women from the Tagore Household and is one of her most popular works. The book received the Bangla Academy Award and was also translated into several other languages. Deb also received 'Chittaranjan Bandopadhyay Birth Centenary Award' by Bangiya Sahitya Parisad.
 Thakurbarir Bahirmahal, Mahila Daktar, Bharater Rani 
are some of her prominent works.
4. Ashapoorna Devi (1909-1995)
Ashapoorna Devi's world consisted of mothers, brides and daughters. Her trilogy 
Pratham Pratishruti, Subarnolota
 and 
Bokul Kotha 
speak of the atrocities women faced in the times of independence and how they fought against such injustices. One distinctive feature of her writings is that she highlights how the desires of women were suppressed by the patriarchs and sometimes by other women. 
Rajkumarer Poshak, Sudhu Tara Dujon 
and 
Satyabati 
are some of her other significant works.
5.  Bani Basu (1939-Present)
Bani Basu has explored several literary genres including stories, novels, poems, essays and so on. Her works deal with a broad range of ideas, which include gender, history, mythology, adolescence, sexual orientation, etc. Some of her works have also been adapted by directors and made into films and TV serials. 
Swet Patharer Thala
, 
Ekushe Pa
, 
Gandharvi 
are some of her most popular books. With the exception of Bani Basu, we have lost all other Bengali feminist authors mentioned in the list but their works continue to survive and empower women from all social backgrounds.
By: Dipanwita (She The People)