Frontlist | 33rd Guwahati Book Fair is all set to go on Dec 30
Frontlist | 33rd Guwahati Book Fair is all set to go on Dec 30
on
Dec 29, 2020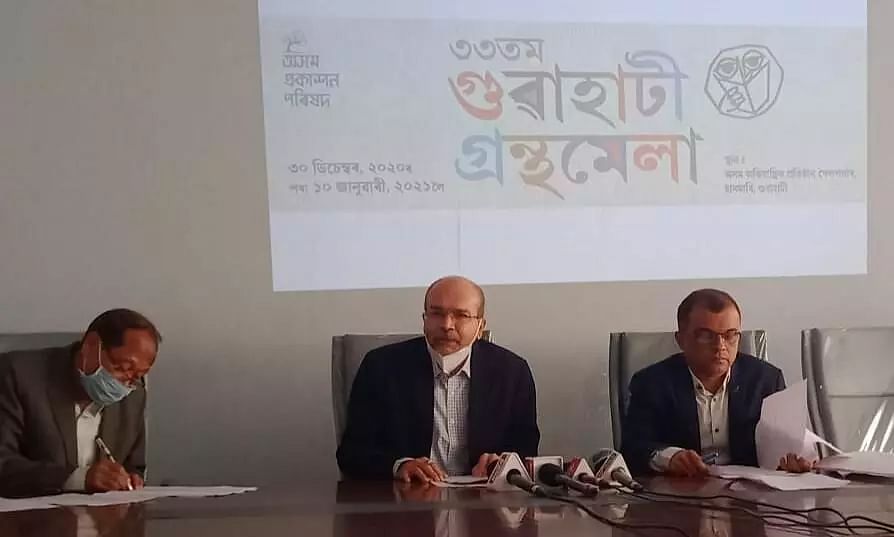 The 33rd Guwahati Book Fair will be held in Chandmari from December 30 and will include the release of 12 selected books, the Publication Board Assam informed on Monday.
Good news for the book lovers of Guwahati. The 33rd Guwahati Book Fair is going to be held here from December 30, the organisers stated in a press conference on Monday. As per the official statement released by Publication Board Assam, the organisers of the event, the twelve-day long 33rd edition of the book fair is going to be inaugurated by Assam Chief Minister Sarbananda Sonowal. The book fair is going to be held at Assam Engineering Institute field at Chandmari. Notably, the event is going to take place this year after a gap of two years. The fair will officially conclude on 10th January, 2021. Notably, the entry into the book fair has been declared free by the organisers so as to enable wider participation by book lovers. According to the Board members, the book fair will be organised in a budget of Rs. 50 lakhs and will consist of 117 book stalls. It will simultaneously host various other events including book releases. As many as twelve selected books are said to be released in the book fair.
The organisers further said that two eminent personalities have been invited as special guests. Tathagata Roy, writer and intellectual from West Bengal, and Yeshe Dorjee Thongchi, eminent writer from Arunachal Pradesh will preside over the event as the special guests. Moreover, the Lifetime Contribution Award for 2019 and 2020 will be awarded to writers and scholars Thaneswar Sarma and Ramesh Pathak respectively.
The premises of the Assam Engineering Institute field is already coming up with the setting up of colourful book stalls and a huge entrance gate. Stalls by publication houses such as Jyoti Prakashan, Children's Literary Trust, Ramdhenu, Chandra Prakash and Anggik Prakashan are seen to be installed in the book fair. Furthermore, the organisers have noted to conduct the event as per the official Covid protocols issued by the state government. The book fair naturally comes as a good news to the book lovers of Guwahati, especially when the North East Book Fair was recently rescheduled to November 2021.
Source: The Sentinel