22 sessions of author talk happened at Bhopal Literature and Art Festival
22 sessions of author talk happened at Bhopal Literature and Art Festival
on
Jan 16, 2020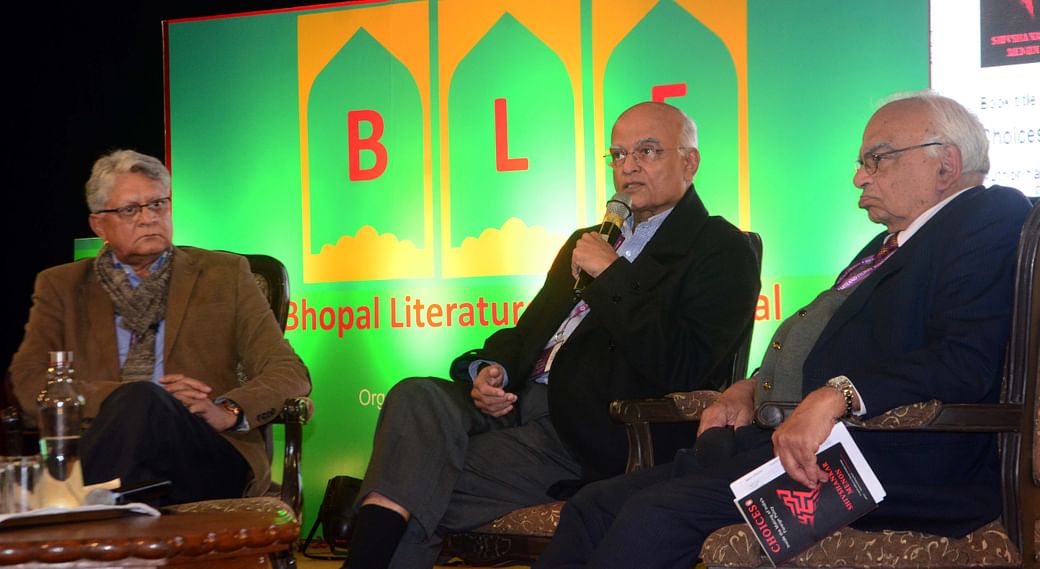 The 'Bhopal Literature and Art Festival' was held from 10th January to 12th January. Many writers from across the country have participated in the festival. There were sessions of writers where they spoke about their book.
In a session where the author Ashok Kumar Bhattacharya was speaking about his book, 'The Rise of Goliath: Twelve disruptions that changed India' said that the step taken by the BJP government, Demonetisation was an economic disaster.
He said, "It was being planned for weeks and months. For at least two years, common people believed that they were suffering but the rich and the exploiters were suffering more. India had seen Demonetisation twice since Independence - the first time in 1978 and then in 2016 and on both the occasions, Gujaratis were occupying the posts of Prime Minister and Governor of the RBI."
Many other writers also conducted their sessions about their book. Writers like Noor Zaheer, Vikram Sampat, Reema Ahuja, Parvati Sharma, Vineet Bajpai, Swapna Liddle did a discussion about their books.
Umashankar Chaudhary, Arun Kamal, Rajendra Sharma amaze the audience with poetry sessions on the current social scenario. They shared their belief that Hindi poems are the mirror of truth and honesty compared to the Hindi newspapers. They said that it's hard to find Hindi in the Hindi newspapers. Truth cannot be spoken through the newspapers but from poetry.